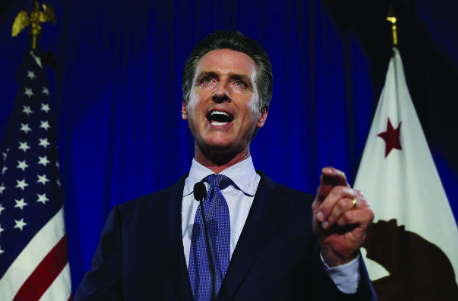 31 Mar

Newsom Calls for More Healthcare Workers Amid COVID-19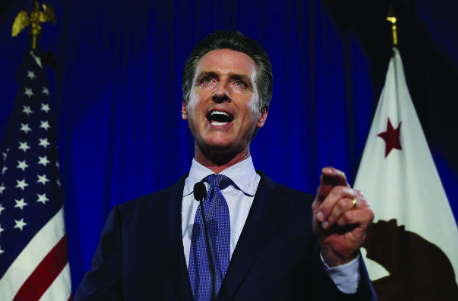 Bay Area Counties Impose Stiffer Shelter-In-Place Rules
By Joel Umanzor Jr. and Edward Booth
California Gov. Gavin Newsom put out a call for health care workers Monday, as Contra Costa County Health Services said confirmed coronavirus infections are on the rise.
"If you're a nursing school student or medical school student, we need you," Newsom said at a press conference. "If you've just retired in the last few years, we need you."
Newsom encouraged people to apply to join the new California Health Corps which will include healthcare and public health professionals, medical and nursing students, medical retirees, and members of medical disaster response teams. Those who join will be paid and receive malpractice insurance.
Newsom's call for help came as Contra Costa County reported that coronavirus cases more than doubled in the last week. The latest figures show 187 confirmed cases and three confirmed deaths as of Monday morning. Last Monday, March 23, there were 71 cases and one reported death.
Contra Costa officials also announced that the Bay Area-wide shelter-in-place order has been extended through May 3. Health officials also issued a new public health order that contain a number of stiffer regulations for residents relating to keeping social distance. All go into effect April 1.
The stiffer regulations include:
Use of playgrounds, dog parks, public picnic areas, and similar recreation areas are prohibited. These areas must be closed to public use.
Use of share public recreational facilities such as golf courses, tennis and basketball courts, pools and rock walls are prohibited. These facilities much be closed for recreational use.
Sports requiring people to share a ball or other equipment must be limited to people in the same household.
The order also requires that all "laboratories to report all positive, negative, and inconclusive results, and information that allows health officials to better locate the person tested," officials said.
"The more comprehensive information will improve health officials' understanding of the rates of infection and the location of possible infection clusters. Currently, labs report only positive results, making it difficult for public health officials to know how many people are being tested overall."
In his plea for healthcare workers, Newsom announced that in the last four days, hospitalizations for COVID-19 has doubled to 1,432, while the demand for intensive care hospitalization has tripled to 597 patients.
Overall, the state has more than 6,000 positive cases of COVID-19. The Bay Area has just over 2,000.
"The next few weeks are going to be critical in the state of California," Newsom said. "The next few weeks we're going to do more to flex and surge, and do more together to meet this moment."
Part of the effort to meet the surge of cases is dependent upon access to proper equipment and availability of hospital beds, he said. California is trying to increase hospital bed capacity to 50,000. Efforts to acquire gloves, N95 masks, ventilators, coveralls, and shields are ongoing.
Updated coronavirus information for the Contra Costa County can be found on coronavirus.cchealth.org. The site also contains text of the updated health order.