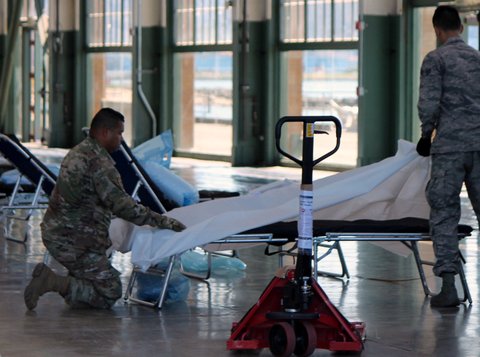 03 Apr

Craneway to Become Federal Medical Station

Story and Photos By Michael J. Fiztgerald

The Craneway Pavilion in Richmond is being converted into a 250-bed medical station for COVID-19 patients. Health officials said the facility should be ready to receive patients later this month when a surge of COVID-19 patients are expected. The site will be used for patients who do not need to be in intensive care units. The site will be secure and closed to the public and visitors, Contra Costa County health officials said.

"The Craneway played an essential part in winning World War II," Richmond Mayor Tom Butt said. "Today it is being repurposed to fight another global war. This facility will help not only our local communities but contribute to the overall effort to contain COVID-19."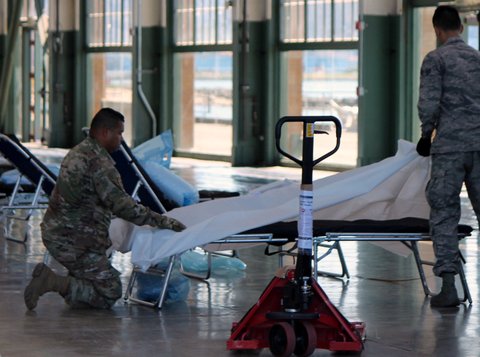 Two National Guardsmen set up a bed at the Craneway Pavilion in Richmond as part of converting the facility to a temporary 250-bed hospital and medical station.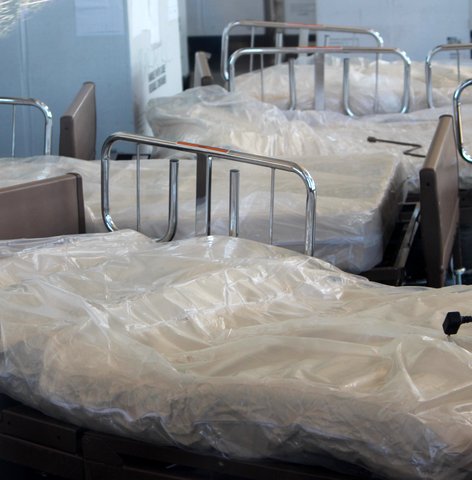 These beds are among 250 being installed at the Craneway Pavilion in Richmond for COVID-19 patients as the facility is converted to a temporary hospital and medical station.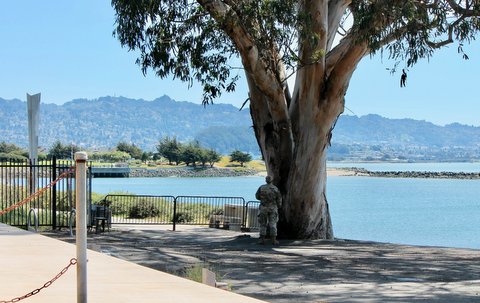 A National Guardsman watches the gate blocking the Bay Trail at the Craneway Pavilion. The area around the Pavilion will be blocked from the public while the building is used as a temporary hospital.