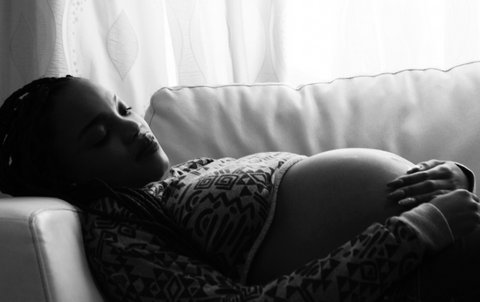 07 Apr

Pregnancy and Coronavirus: Richmond Woman Shares Her Worries and Hope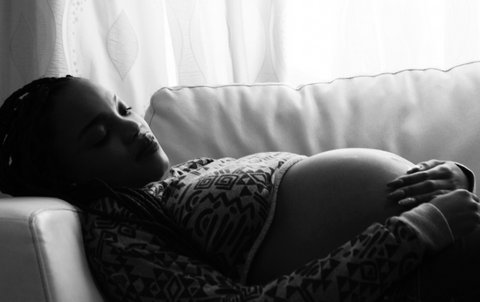 By Maria Bernal | Photo by Dexter Chatuluka on Unsplash
My'rissa Sanders is expecting her first baby in June and is understandably both excited and a little nervous.
But the 29-year-old Richmond resident became extra concerned when the COVID-19 pandemic arrived.
"This is my first time having a baby, and I may have to be by myself," Sanders said. "I'm praying [the pandemic] ends by April or May before Mia comes."
Sanders started seeing crucial items suddenly missing from store shelves starting in the second week of March. In addition to toilet paper, she found empty shelves that were typically stocked with baby essentials, such as infant formula and diapers.
Some stores have even resulted to limiting baby wipes to one pack per customer.
"I thought we would grab as we go," she said. "I didn't think it would be so stressful."
Women who are pregnant right now are finding it hard to navigate the ever-changing pandemic coupled with their fear of the unknown. The various efforts to reduce COVID-19 risk factors for people have impacted Sanders' decisions on all kinds of maternity essentials like newborn baby supplies and labor logistics – all while trying to keep herself and her soon-to-be-born baby healthy.
Retailers aren't the only ones altering their policies in response to the pandemic.
Sanders had been attending maternity classes at Kaiser Permanente, but now they are all canceled.
It's one of many policy changes the healthcare provider has put in place in response to the pandemic.
"We understand that parents are anxious about their labor and delivery experience while COVID-19 is in our communities," Kaiser Permanente said in a statement. "Our medical centers are open and operating and are safe places to be."
According to a Sutter Health statement, obstetrician-gynecologist offices are now conducting online appointments and are not allowing women to be accompanied during in-person consultations.
"Please consider a video visit for non-urgent common health issues," Sutter says.
At her most recent checkup, Sanders said she was asked COVID-19-related questions and nurses ordered her to wash her hands. Sanders said going through the new routine alone was distressing, but she is learning to navigate the new normal.
"[The baby] depends on me for everything," she said. "She can feel what I feel, and I can't be stressed."
Her stress is influenced by what little is known about the novel coronavirus. It continues to be unclear if the virus is transmitted in the womb, and no current research has shown conclusively the effects this virus has on unborn children.
A study published in JAMA Pediatrics found 3 of 33 pregnant women from Wuhan, China, where the outbreak originated, gave birth to babies that tested positive for COVID-19. But the newborns have since recovered.
The U.S. Centers for Disease Control and Prevention website says pregnant women experience changes in their bodies that may increase their risk of some infections.
"Pregnant women should do the same things as the general public to avoid infection," the CDC says. "We do not currently know if pregnant women have a greater chance of getting sick from COVID-19 than the general public nor whether they are more likely to have serious illness as a result," the CDC says.
Recommended ways to avoid infection include staying home except for essential activities such as grocery shopping and medical visits; staying at least six feet away from other people while out; frequently washing one's hands for 20 seconds; and avoiding touching one's face.
Sanders, who is due in June and plans to give birth naturally, will be allowed to bring one guest but fears being alone in labor for hours. The COVID-19 pandemic has created public restrictions in labor rooms in an attempt to reduce the risk to mother and child.
Kaiser Permanente's current policy for labor and delivery, postpartum and pediatric units will allow a delivering mother only one guest in the room. That person has to be over the age 14 and not show any symptoms of a cough, cold or illness.
"All other family members and visitors will be asked not to participate in visitation in the hospital until further notice," Kaiser said in a statement. "For most cesarean sections, the healthy designated visitor will be allowed in the operating room."
Similarly, Stutter is restricting all visitors from their hospitals until further notice to avoid the spread of COVID-19 to its patients.
Sanders originally planned to have her partner, her mother and her sister present for her delivery. She made the difficult decision to have her partner as the one guest in her room.
"I don't know why [the baby] wants to come now during this nonsense, but once she comes, I will be more relieved," Sanders said. "I want her to know we tried to protect her as much as possible."