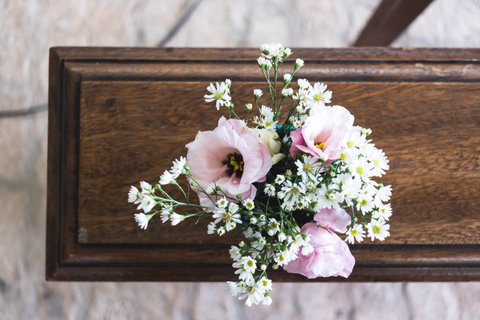 10 Apr

Funerals Fall Victim to the Coronavirus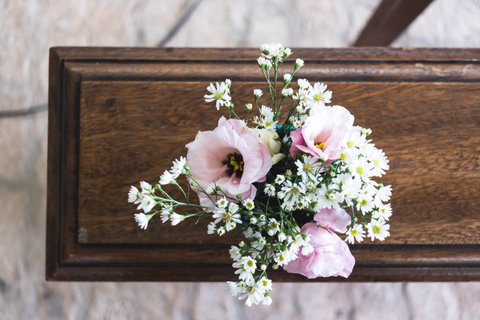 Funerals Drastically Different Because of the Coronavirus
By Maria Bernal | Photo by Mayron Oliviera on Unsplash
Funeral services have become even more traumatic and the grieving process has changed drastically because of COVID-19.
Families experiencing loss during the pandemic are urged by health officials to withhold from kissing and touching their deceased. Funerals, largely absent physical presence, are instead attended by people who sit behind computer screens because orders prohibit them from saying goodbye in person.
Funeral homes and cemeteries have adopted new policies to follow social distancing during the COVID-19 pandemic. But many have come across logistical challenges to keep up with the constant changes.
Attendance at funeral and mortuary services, once open to the public, is now restricted to 10 people including staff, which has put a strain on grieving families.
To enable more people to see the services, the Catholic Funeral & Cemetery Services of the Diocese of Oakland has started streaming communal events.
"We want to be compliant to those grieving and have the options for families to view the funeral via the internet so they may partake without having to be physically present," CFCS director Kindle Robles said.
Sunset View Cemetery and Mortuary and CFCS are cleaning their service areas after each funeral while other facilities, including mausoleums, have been closed to protect the public and staff and to comply with public health orders.
"We are wiping down areas to maintain, so people are safe," Robles said. "It is far too difficult to do a deep cleaning in [mausoleum] facilities."
As funeral homes work to keep mourners safe, they also face challenges in protecting their workers who may be exposed to the coronavirus when handling the deceased.
"Our personal protective equipment, especially our supply in masks, is running low," Scott Pennington, president of Sunset View in El Cerrito, said. "Several different companies have those on order, but they aren't receiving any to be shipped."
The Sunset View cemetery's main building is closed to the public, and it is not offering formal ceremonies, such as chapel and graveside services. Additionally, the cemetery is closed to vehicles but open to foot traffic.
"All of the options that families are used to having, as a result of the COVID-19 pandemic, those options have been greatly reduced, and that's not easy to accept for many families," Robles said.
CFCS is seeing groups of people who are not following the social distancing orders and using their facilities for purposes other than to visit loved ones. CFCS cemeteries reported an uptick in vandalism and the theft of paper towels and toilet paper.
Funeral homes across the country are preparing for an influx as the death toll continues to rise. The California Department of Public Health has confirmed 552 fatalities in California and Contra Costa County health officials reported eight virus-related deaths as of Friday.
"We are expecting an up hike of COVID-19-related deaths," Robles said. "[We] are making sure we have the capacity to meet mortuary demands."
CFCS reports it is receiving a typical volume of deaths and a small number of COVID-19-related deaths. It expanded its refrigeration capacity last week with mobile refrigerators.
"[Refrigerators] have been used to our traditional capacity," Robles said. "We do see an increase in cremations."
The World Health Organization's burial recommendations for COVID-19 deaths do not include embalming, but suggest burial and cremation instead.
Embalming typically lets families preserve and enhance the appearance of their deceased for viewing. But it's an extensive process that can take hours, while refrigeration to maintain the body for a funeral service could last days.
Direct burial without embalming during the pandemic can relieve the pressure on the funeral industry that has limited refrigeration capacity.
Robles is asking families to consider not having their loved one embalmed so funeral directors and others can continue to stay ahead of the curve.
"We are asking everyone to consider quick committal," he said. "We have seen it other states where that quickly leads to a breakdown in the ability to serve."