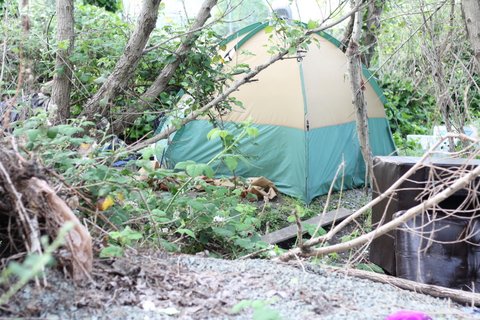 18 Apr

County To Establish Sanitation Centers Near Homeless Encampments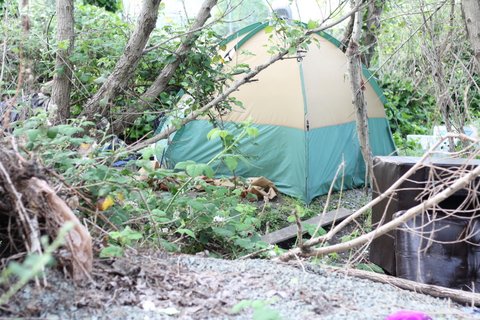 By Joel Umanzor Jr.
Contra Costa Health Services announced plans Thursday to help establish sanitation centers near homeless encampments.
The centers are part of ongoing efforts to "flatten the curve" of the rate of COVID-19 infections in the county.
The county is looking to assist homeless people by placing portable toilets and handwashing stations at "locations frequented by residents in their communities who are experiencing homelessness." The county is responding to specific requests from Richmond, Antioch and Walnut Creek. This countywide assistance comes after placing the first of the stations at the Martinez Waterfront Amphitheater Tuesday.
"We must work proactively with our homeless population to reduce the spread of COVID-19, and to save lives," said Candace Andersen, chair of the Contra Costa County Board of Supervisors. "People who lack housing are particularly vulnerable. Without running water, it is very difficult to wash your hands and practice the hygiene needed to reduce your risk of infection."
Officials said the county's annual homeless point-in-time count shows nearly 2,300 people need housing on any given night in Contra Costa County.
This assistance to homeless residents is the latest in efforts to curb and reduce the spread of COVID-19 among this vulnerable group.
"During this challenging time, we need to support each other. We have been working closely with all cities in Contra Costa to ensure they have what they need to meet the most pressing response needs at the local level," said Supervisor Federal Glover.
According to CCHS, the Coordinated Outreach Referral, Engagement (CORE) program through its Division of Health, Housing and Homeless Services (H3) have tried to help improve sanitation in various homeless encampments in the county by delivering various health supplies to those places such as hand sanitizer.
These CORE teams have also helped work with local homeless service providers to better identify and assist individuals at elevated risk due to age or health concerns. They have also worked to place them in hotels through California's Project Roomkey, an initiative enacted by Gov. Gavin Newsom earlier this month.
According to a media release, H3 has secured 450 hotel rooms countywide for county homeless residents. As of Tuesday, there have been no confirmed COVID-19 cases reported by county homeless shelters or service providers.