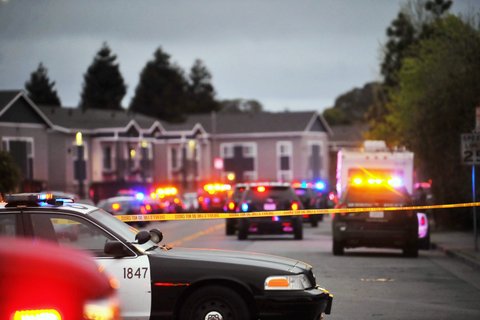 18 Apr

Police Fatally Shoot Alleged Armed Suspect Following Chase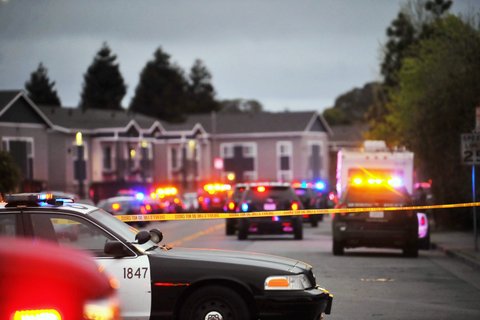 By Denis Perez-Bravo
Authorities are investigating a series of incidents Thursday that involved an alleged abduction, a police chase, and a deadly officer-involved shooting.
Around 6:45 p.m., police received a report of a woman who was reportedly abducted and abandoned on the side of the road in the area of Pinehurst Road and Skyline Boulevard in the Oakland hills. A report contained information on the suspect's vehicle, a 1999 white Chevrolet cargo van, the East Bay Times reports.
Richmond Police Department public information officer Lt. Matt Stonebreaker said in a press release that the female victim was badly injured and was transported to a local hospital, where she is listed in critical condition.
Authorities located the suspect's vehicle, which then led police on a chase.
Multiple Bay Area police agencies — including Oakland, Richmond, and Moraga police departments, the California Highway Patrol, and the Contra Costa Sheriff's Department — were involved.
The suspect drove westbound on Interstate 580 toward Richmond and eventually ended up at South 37th Street and Stege Avenue. There, Richmond police say the suspect rammed a marked Oakland police car and injured two officers that were getting out of their vehicles.
Police say the suspect pointed at gun "in the direction" of officers, who then shot and killed him.
The two officers who were injured after being rammed by the suspect were transported to a hospital and are in stable conditions.
Richmond residents crowded around the corner of 37th Street and Cutting Avenue as sirens roared and multiple CHP helicopters flew above.
"I heard 25 gun shots and ran over here," 18-year-old Chad Simons of Richmond said.
Simons says he saw a police officer bleeding from his leg and then run into an ambulance. He hopes that this type of incident won't continue because there has been a spike in crime this month.
Richmond saw its first homicide of the year on April 2.
"I don't know what is going on, but it is just crazy," Simons said. "This coronavirus stuff just intensifies everything."
The multiple police departments, the sheriff's department and the Contra Costa District Attorney's Office are conducting an investigation.
People with information about the incident are encouraged to contact the Contra Costa County District Attorney's Office at 925-957-2200 or Sergeant Pomeroy with the Richmond Police Department at 510-620-6616.