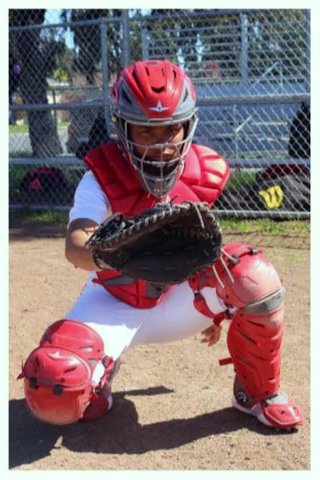 21 Apr

Cut Short: Kennedy High Senior ReyZarria McMillion on Her Final Season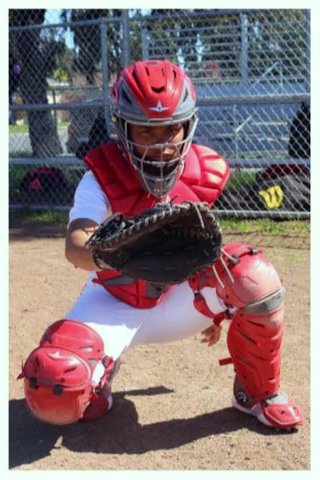 By Denis Perez- Bravo
Student athletes in the West Contra Costa Unified School District were devastated as they saw their high school sporting events cancelled one after another.
For some seniors, it was especially hard knowing it would be their last season to play in a competitive setting. For others who would go on to play in college, it was an opportunity missed to leave their legacy at their schools.
Kennedy High School senior Devon Gilbert says there's a lesson to learn for the freshmen, sophomores and juniors who also have been affected: "Stay motivated, positive, and keep doing sports because you never know when it will be taken away from you."
For Gilbert, like many other seniors, there was no notice that many high school sports careers were ending.
Richmond Pulse is recognizing seniors who had their high school sports careers cut short due to the coronavirus outbreak.
We talked to ReyZarria McMillion, who played softball at Kennedy High, to get her perspective.
Richmond Pulse: How did you learn the season was cancelled?
ReyZarria McMillion: My team's pitcher had recently confirmed our season actually being over. Some of my teammates were crying and some didn't know how to respond. We were not ready for the season to end, and we were hoping to drag our season out into the summer. The majority of the team consists of seniors. We were on a solid winning streak and I had a very positive feeling about our season.
RP: What were you most looking forward to this season?
RM: This season, I was looking forward to bringing a TCAL banner home and we were on the path to getting one. We defeated the hardest opponent in our league, Albany. I was looking forward to facing them again and beating them two more times for the league title. Also, I was hoping to be seen by a recruiting coach or a travel team coach because I want to continue to better myself over the summer and play softball in college.
RP: Do you have plans of continuing playing after high school?
RM: After high school, I was hoping to walk-on a college team or even a club team. I love softball and I want to continue playing the sport for as long as I can. I hope the lack of proof from my senior year does not limit my chances of playing.
RP: Are you still training or practicing?
RM: As far as training, I do not have the proper equipment to train and I do not want to risk getting any of my teammates sick. I have been working out to keep my mind and body in shape. I miss practicing softball with my teammates, but with the coronavirus spreading rapidly, I believe it's best for us to actually practice social distancing.
RP: How is the cancellation of the season hindering your progress?
RM: This season is hindering me because by having fewer people showing up to our games, there was less possibilities of being seen by a recruiter. We even had a private game, which meant anyone who wasn't a part of the team couldn't watch. Numerous people were kicked out. I also couldn't get enough highlight clips this year due to us only playing six games, and without recent highlight clips, I have nothing to show potential coaches.
RP: How are keeping positive and motivated about the future?
RM: I know this is not the end of my softball career. This is just a simple alteration in my career and something I can get past. Once I get my gear, I can focus on bettering my skills for college.
RP: Anything else you would like to say?
RM: I am truly thankful for the family I have on the softball team and I know I can count on them for whatever. Although the season came to a halt very quickly, I am grateful to have spent that time with my girls.
The other Kennedy High softball seniors were Ashanti Stricklen, Janeth Muñiz, Ally Hersh, Mariana Taylor and Misty Sanchez