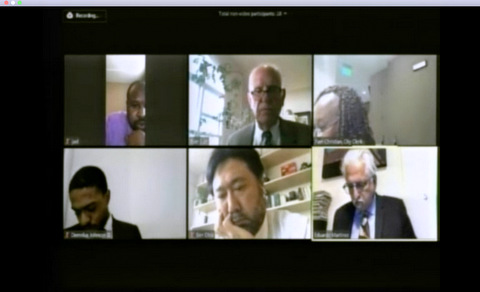 23 Apr

Council Freezes Rent Hikes, Adds Commercial Properties to Eviction Moratorium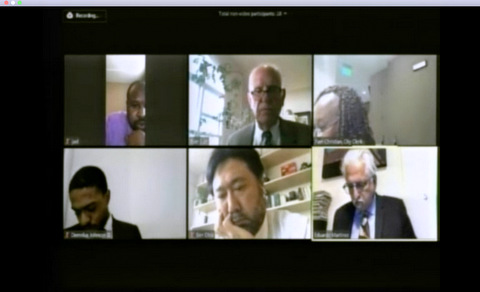 By Edward Booth
The Richmond City Council on Tuesday added commercial properties to an eviction moratorium passed last week and imposed a temporary freeze on rent increases for both residential and commercial tenants.
But the council did reject a proposal that would've suspended all rent and mortgage payments during the COVID-19 shelter-in-place orders.
Contra Costa County's Board of Supervisors also approved a temporary rent freeze and commercial property eviction moratorium on Tuesday.
In Richmond's 4-2-1 vote, Mayor Tom Butt and Councilmember Demnlus Johnson voted against the freeze and moratorium, criticizing them for redundancy.
Butt said he supported asking staff to evaluate and come back with recommendations, and that passing it immediately wasn't necessary because of existing protections on the state and county level.
"We know that by now no one is going to get evicted for the time being," Butt said. "Nobody is going to be put out on the street right now."
But the mayor said he'd be the "first to concede that a lot of people have got a lot of problems."
Councilmember Melvin Willis, who put forward the item with councilmember Eduardo Martinez, also suggested giving tenants 180 days to pay rent for each month missed during the state of emergency. He said many people were likely to not be able to go back to work immediately once the crisis ends, and the added time to pay back debt would help by not further exacerbating the situation.
Councilmember Jael Myrick said this proposal sounded more convoluted and would be more likely to result in a lawsuit. He motioned to move forward with the commercial property eviction moratorium and the rent freeze, which eventually passed.
"I think we should try tonight to agree on a few things and keep on working on it and fine-tuning it," Councilmember Ben Choi said. "I hope we can craft things to fill in the gaps as we see in our local area."
The council also voted 2-5 to reject a proposal to suspend rent and mortgage payments while the shelter-in-place orders are in effect. Willis and Martinez, who brought the item forward, argued the crisis would displace millions of people if not handled well, and that the council needed to move to meet the needs of the community.
"Extreme situations demand extreme solutions," Martinez said. "Extreme solutions are always controversial, as this agenda item seems to be."
The rest of the council was skeptical about the legality of the item. Myrick said he hoped federal lawmakers would take a look at the issue, but he found it hard to believe the council could do this.
"What this item will do, let's be honest, is it'll become a lawsuit that will probably last longer than the shelter-in-place," Myrick said.
Mike Parker with the Richmond Progressive Alliance suggested the item was calling on the council to actually lead, and he asked the council to recognize that people won't be getting back to work immediately after the crisis ends.
Richmond resident Leisa Johnson acknowledged it was an extraordinarily challenging time for most people, and suggested the council instead work with the state government to pass a rental assistance program
Councilmember Nat Bates said the legal ramifications of passing the item could be dire. He said, as a local jurisdiction, Richmond didn't have the authority to suspend rent.
"These problems that we're facing are basically national," Bates said. "We're the small fish in the fryer."