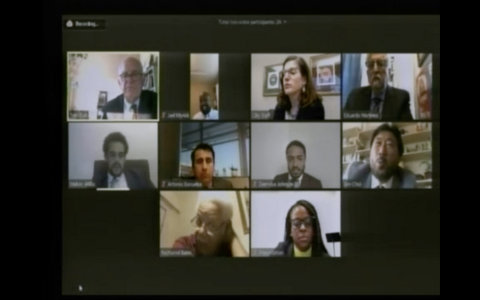 21 May

Council Grants Renters Relief, Raises Sewer Rates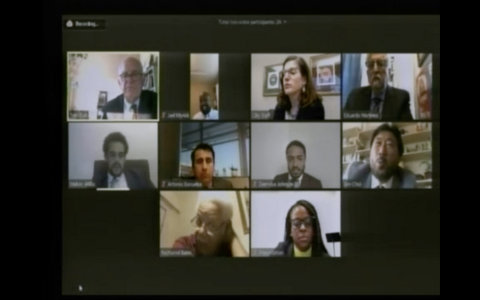 By Edward Booth
The Richmond City Council voted Tuesday to give tenants who can't pay their rent because of the coronavirus a year after the Contra Costa County shelter-in-place order ends to pay the accrued amount before they can be evicted for nonpayment.
The council also passed a resolution that will increase wastewater rates by 7% each year for five years.
The motion to give renters a year to pay rent passed 4-2-1, with Mayor Tom Butt and councilmember Nat Bates voting against and councilmember Demnlus Johnson abstaining.
Evictions for nonpayment of rent have been banned since Gov. Gavin Newsom signed an executive order in March and the Richmond City Council enacted similar restrictions in April. The council also imposed a temporary freeze on rents then, but it didn't pass a proposal that would've suspended rent and mortgage payments by six months for every month the shelter-in-place order lasts.
On Tuesday, the council mostly supported the more conservative year-long grace period, which will last beyond the six-month period the Contra Costa County Board of Supervisors passed in April.
Councilmembers Jael Myrick and Melvin Willis brought forward the item. Myrick said moving forward with the grace period made more sense now, considering San Pablo and other cities have moved forward with a similar action.
Willis said giving people more time was important for increasing stability across the city, something he wanted more of.
Butt and Bates voted against the item after voicing concerns about renters taking advantage of the system and the impact on landlords across Richmond.
Butt said it was clear many people would be affected by this, but even before the coronavirus showed up, local landlords had a hard time getting residents to pay their rent. He said over 4,000 renters were evicted in one year for not paying their rent. That's over 20 percent of all renters in Richmond, according to a rent board report.
The mayor said he was trying to balance equity with compassion, but regardless of if the policy is needed, he didn't understand the urgency of having to amend it immediately.
Butt expressed concern about the resolution lacking a requirement that tenants verify they've been affected by COVID-19. Without it, he said, he expects those 4,000 previously evicted people to never pay the rent back, leaving landlords to take the hit.
"Landlords have been selected to bear the entire brunt of unaffordable housing, and I just don't understand," the mayor said. "To say that people can't afford housing, I agree. To say that it's a problem the landlords caused and they got to pay for it, I just don't agree with that."
Myrick said passing the item now would relieve anxiety, adding that if it were in the council's power to relieve homeowners or property owners, he would absolutely vote to do it.
The council also unanimously approved raising wastewater rates for anyone in the Richmond municipal sewer district by 7% each year for five years.
These rate increases are intended to fund about $150 million worth of capital improvements to the sewer system and wastewater treatment plant.
Myrick said the council didn't have much of a choice but to approve the item. If they didn't, he said, the city would likely be forced to implement the rate increases anyway, and they would also likely incur legal fees.
"If we do not take this action, people could be looking at a higher rate increase that we have no control over," Myrick said.