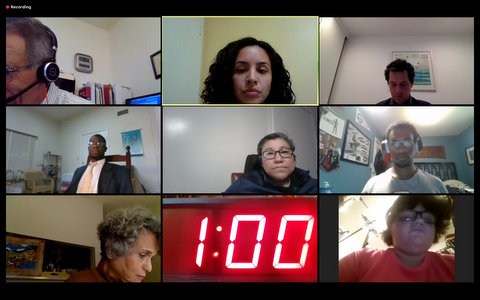 22 May

WCCUSD Weighs Options Amid Estimated $33.5M Deficit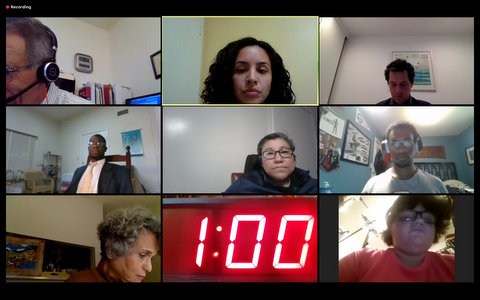 By Edward Booth
The West Contra Costa Board of Education on Wednesday approved a budget report and received an update on district operations during the coronavirus pandemic.
In addition, Superintendent Matthew Duffy announced that all district high schools will be holding parade-style, drive-through graduations. Students will arrive in cars, get out, receive their diploma, and have their picture taken before driving off.
Tony Wold, associate superintendent of business services, gave a presentation on the third interim budget report, which the board approved 4-1 with a qualified certification, with Boardmember Tom Panas voting against. The qualified certification, which was recommended by staff, means the board is unsure if the district will meet its financial obligations for the current and next two fiscal years.
Though the district's final budget will be brought forward for adoption on June 10, the district likely won't have a clear picture of the impacts of coronavirus on school funding until summer or fall, Wold said. The district isn't in a financial position to be adding programs or services, he added, and will need to make significant reductions to existing programs. The state will be adding an estimated $22.6 million in cuts to the district, he said, resulting in an estimated structural deficit of $33.5 million next year.
Wold said the district will be viable next year even under the worst case scenario, but it will need help down the line.
"We will be opening school. We do have a plan to stay financially solvent," Wold said. "But we're going to need to be very fiscally prudent."
The state government is largely responsible for funding California school districts, and that funding is in question because of lost revenues during the coronavirus pandemic.
Most state governments are obligated to balance their budgets, unlike the federal government, which means lost revenues result in a swath of budget cuts. The most prominent proposed reduction to K-12 education is a 10% — or $6.5 billion — cut to the Local Control Funding Formula, which makes up about 80 percent of state funding for K-12 schools, according to EdSource.
The impact of these cuts could be minimized if the federal government takes action.
Demetrio Gonzalez-Hoy, president of United Teachers of Richmond, said California schools will be in a much-improved spot if they're able to receive federal assistance and if the Schools and Communities First initiative — which would bring $12 billion each year to schools throughout the state — passes in November.
Panas said he would have preferred giving the budget a negative certification because he had concerns about the district's cash flow, but Boardmember Valerie Cuevas said every district in California would file a negative certification under that argument.
"I will not be zeroing in on cash flow to make the determination of whether I'm going to throw the towel in on this budget, and that's what a negative certification option is for me," Cuevas said. "And that is because cash flow is out of our control."
During the update on district operations during the coronavirus, the board heard from representatives of the Richmond Promise scholarship program and EdFund West.
Jessie Stewart, executive director of Richmond Promise, highlighted relief efforts for their college students. She said they launched a relief fund in March as campuses were being shut down. She said they'd served over 400 of their college students, leveraging roughly $100,000. Of the applicants, 92% of the students said someone in their household had lost a job or had limited hours during the pandemic, impacting the student's ability to finance their education.
Stewart said students' primary needs are food and groceries, followed by computers and internet access.
"[The pandemic is] just daylighting existing inequalities that we know exist," Stewart said. "Going home and learning remotely doesn't mean the same thing for all our college students."
Jasmine Jones, executive director of EdFund West, said they'd raised $350,000 since launching their WCCUSD COVID-19 fund. They're currently in the process of distributing the money, Jones said, focusing on highest-priority families, such as families in transition, foster, probation, African American families, and English language learners. They begin sending out payments this week, she said.
About 61% of the EdFund survey respondents said their priority was covering rent and mortgage payments, 21% said food, and 15% said utilities, according to Jones. Among respondents, 58% said they'd been laid off, 31% said they'd had their hours reduced, and 88% said they receive less than $41,000 in annual income.
Cuevas praised Jones and Stewart. She encouraged people to direct their energy into the EdFund, as it is a way to get dollars directly into the community.
"The economic impact of this pandemic cannot be philanthropy solved, it cannot be tax solved," Cuevas said. "It is in fact going to be an advocacy effort around the dollars we have and then taking stock of what the implications are economically."