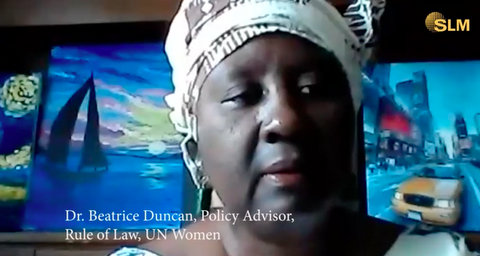 25 May

Women's Rights Worldwide Set Back by COVID-19 Pandemic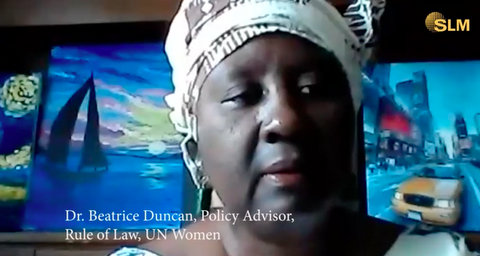 By Michael J. Fitzgerald
Women's rights worldwide have been seriously set back during the COVID-19 pandemic, a panel of experts said Friday.
Abuse in the home, inequitable sharing of household duties, the burden of not having day care available and being ignored by police and courts in domestic violence cases were all cited during an Ethnic Media Services teleconference with journalists on the impacts of the pandemic on women.
"Domestic violence is a pandemic," Mimi Lind, director of Behavior Health Services at the Venice Family clinic, said. "It's across all cultures, all counties, small villages and huge cities."
While shelter-in-place orders have resulted in a reduction of domestic violence calls and reports to authorities, abuse is actually increasing.
"When people are not coming into the clinic it is much harder to ask questions, so we are screening people over the phone," she said. "But in lockdown they might be sitting right next to their perpetrators."
Across the globe, problems have been exacerbated for more than 140,000 women, widowed when their spouses died of COVID-19. In many nations, women lack basic legal protections and often can't inherit any of their husband's estates, Beatrice Duncan of UN Women said.
"And because police are in the front line of this pandemic, they are not available to respond to the needs of women," she said. "But not only the police. Many courts have shut down. A lot of cases have been put on adjournment or on hold."
Women are also facing a panoply of other issues, C. Nicole Mason, president of the Institute for Women's Policy Research said.
In the last six weeks the unemployment rate for women went from 3% to 15% today.
"COVID-19 has had a devastating effect on working women," she said.
Women have primarily also been the ones coping with a sudden loss of day care and having to cover the time children would have spent in schools that have been closed because of health department stay-at-home orders.
Having to handle that at-home care, provide education for school-age children and in many cases also work from home has put an incredible burden on women. And the situation is exacerbated for single mothers who are the primary breadwinners for the family, Mason said.
To make matters worse, many of the jobs previously held by women in the service and hospitality industries will simply not be coming back, she noted.
"When we put all this together, the economic vulnerability, the wage inequality, the increase in gender-based violence … women have been disproportionately impacted by COVID-19," she said. "They will have a harder time thinking about recovery."
The teleconference Friday was part of series of weekly briefings sponsored by Ethnic Media Services, looking at the effects of the pandemic.
Each briefing routinely includes a brief medical report/update provided by Dr. Tung Nguyen of the University of California at San Francisco.
In his report Friday, Nguyen said a recent meta-analysis of 11,000 COVID-19 patients shows that people who smoke cigarettes — and contract the disease — have twice the chance of the disease becoming more serious.