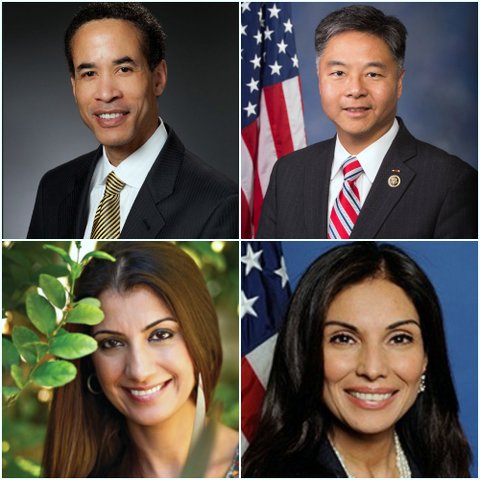 02 Jun

Small Business Relief Loans Made "Easier," Fed Official Says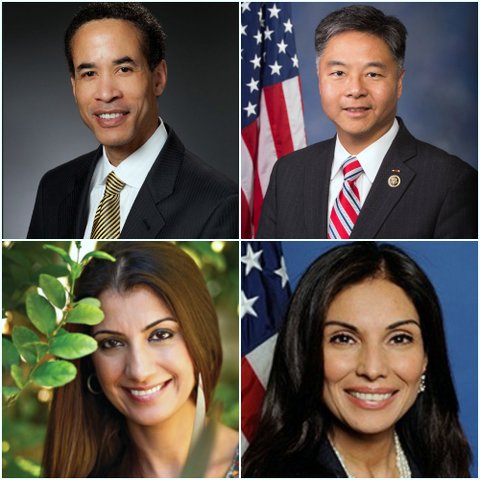 Top: Charles Phillips, a director of the Federal Reserve Bank of New York (left); Rep. Ted Lieu, D-California. Bottom: Sumita Batra, CEO, Ziba Beauty Salons (left); venture capitalist Shelly Kapoor Collins, member of California Governor Gavin Newsom's Entrepreneurship Task Force.
By Michael J. Fitzgerald
The process of getting federal money to help small businesses survive the economic impact of the COVID-19 pandemic is improving, an official with the Federal Reserve Bank of New York said Friday.
But Charles Phillips admitted that most of the relief funds already approved by Congress ended up going to large banks and their preferred customers, partly because loan applicants were confused.
"The rules were changing as we were developing the program. People were not sure where to go and what to do," Phillips said during a national teleconference, "Strategies for Small Businesses to Survive and Thrive," sponsored by Ethnic Media Services.
The next round of federal financial help should work better in a shorter time frame with less paperwork for businesses seeking forgivable loans, Phillips said. They
are most likely to come via smaller banks that can get funds to loan via the Community Development Financial Institution Fund (CDFI).
"It should be easier now. The main thing is they were trying to collect too much documentation," he said.
In the new application process, Phillips said a business only needs to tell a lender that "I need this money. I have a business. And you (the bank) can make a loan off that."
Venture capitalist Shelly Collins, a member of Gov. Gavin Newsom's Entrepreneurship Task Force, said as soon as the pandemic came to the U.S., she launched efforts to help using her Shatter Fund program, which focuses on women entrepreneurs.
"When COVID hit, one of the first things my team and I did was we went out to our portfolio companies and said, 'Tell us what your pain points are,'" she said. "How can we help you during COVID and after COVID?"
Collins said that the history of the U.S. shows that women roll up their sleeves to help during a crisis but then get left behind when the crisis is over.
"So how do we make this crisis different?" she said. "How is the coronavirus different where women are out there right now on the front lines, giving out masks? They're doctors. They're nurses. How is it after this crisis is over they have the same access to capital?"
The bottom line, Collins said, is that for the economy post-COVID to thrive, it needs to be diverse and include women entrepreneurs.
The teleconference briefing also include a report from Sumita Batra, whose company Ziba Beauty — a 33-year-old family owned firm — was hit hard by the pandemic.
She had just opened her 14th location in California on March 11. Within a week, she closed all of her stores.
"We are touch services. We get really intimate and close," she said. "I had to make a very difficult decision to shut down all the stores."
Batra said that she still had rent payments, other associated business costs, and close-out payroll for laid off employees to cover.
"We had to put our personal savings into the store," she said.
But Batra said she was able to "pivot the company" by selling off much of the supplies she had in storage, because pandemic panic buying meant products were flying off the shelves.
And she is also working on building on e-commerce as an adjunct to the hands-on work previously done, while she and her team work on a plan to safely reopen once the state gives her the go-ahead.