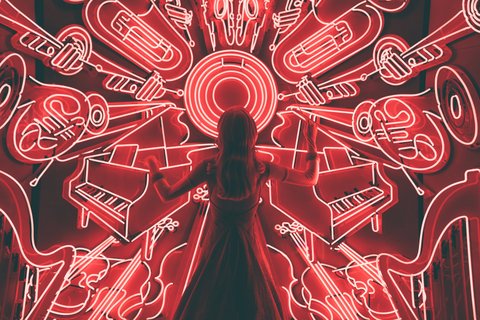 15 Jul

Motivational Music: Youth Share Songs for These Trying Times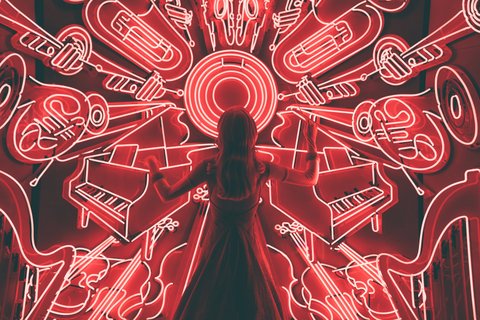 (Spencer Imbrock via Unsplash)
Commentary, Various Authors
Editor's Note: With the coronavirus changing our daily lives and protests in the streets against racial inequalities across the country, Richmond Pulse asked young people to tell us what political, hopeful and uplifting music they are listening to right now.
With all the chaos going on, it can be hard to be positive. Overthinking every little thing gets me worried about what will happen tomorrow. 2020 has been a rough year, but amidst the craziness, I have been able to maintain a bit of hope. This hope has come from amazing artists who have uplifting messages in their music.
"Bleed The Same" by Mandisa featuring Toby Mac has such a wonderful message:
"We all bleed the same / We're more beautiful when we come together / We all bleed the same / So tell me why, tell me why / We're divided."
When I first heard this song, I heard how relatable it is to everything that is happening today. Mandisa also sings, "If we're gonna fight / Let's fight for each other," and I thought this was very empowering. We can fight for equality, for justice, for the end of all the "isms." I highly recommend this song for some motivation.
Another uplifting song is "Where Is The Love" by The Black Eyed Peas.
"People killin', people dyin' / Children hurt and you hear them cryin' / Can you practice what you preach? / And would you turn the other cheek / Father, Father, Father help us / Send some guidance from above / 'Cause people got me, got me questionin' / Where is the love?"
When I sit down and really focus on the lyrics of the whole song, it leads me to really think about what I am doing to create change. Both of these songs have led me to have hope, be positive and take action.
— Maryalexis Gutierrez
I typically listen to funky Japanese music along with Rage Against the Machine and Ice Cube these days. Of these, "Windy Summer" by Anri, "Killing in the Name of" by Rage, and "You Know How we Do It" by Ice Cube are prime examples. Ice Cube can be both a chill artist with his West Coast vibe and a great political artist. Rage Against the Machine were always a political artist, especially in their earlier albums. Anri was always what I consider a "feel good" artist. Her albums are funky and disco-y and they're a great escape from the issues of society.
Well, Anri is my go-to for uplifting because her vocals are so uplifting and her instrumentals are always so upbeat and groovy. When I graduated in late May, I didn't really feel as if the day was different from any other day. I honestly felt as if nothing has changed. But listening to "Timely!!!" utterly lifted my mood.
Nowadays, with COVID-19 and with the George Floyd protests, Anri's music along with those previously mentioned may be the only things keeping me from losing my mind. Feels like the country is seriously crumbling.
Ice Cube and Rage really do make it overt that change has to be made to this inadequate system we live in. They also shed light on the reprehensible practices our government engages in behind closed doors. Ice Cube definitely touches on the issues the Black community faces, especially in "Everythang's Corrupt" from 2018. I just got into Rage, so I only listened to their self-titled debut album. Which is amazing. Definitely recommend.
–Ronvel Sharper
The inspirational music that I know many of us young people are listening to during this revolution are songs talking about change, inequality and revolting against the police. Songs like "This is America" by Childish Gambino, "Alright" by Kendrick Lamar, "FDT" by YG featuring Nipsey Hussle, and "My Tears Are Becoming a Sea" by M83 are many that I've continued to listen to throughout this time.
Listening to this music makes me feel stronger because you can just feel the support from the artist and the words they are saying. I know a lot of them are also tired of seeing the inequality constantly happening and that their feelings are no different from ours. I feel like this type of music just brings us closer together in a time where we really all need to be there for one another.
— Chris Mendizabal
During this time of heightened stress and uncertainty, I have turned to music as a reliever. Music is a powerful tool with many redeeming qualities; for one, it's simple and doesn't take away from the task at hand. One can do it while preparing for school, cleaning your room, cooking, and in the car. Studies show that music therapy is a growing practice due to its success in stress relief. Below is a playlist of my top 10 songs that I have listened to during this combined moment of a global pandemic and civil unrest. I hope that these songs can also provide a sense of peace, joy, and inspiration for many others.
Beyoncé – "Black Parade"
Ariana Grande – "God Is a Woman"
The Black Eyed Peas – "Where is the Love?"
Michael Jackson – "You Are Not Alone"
Megan Thee Stallion featuring Beyoncé – "Savage (Remix)"
Kash Doll featuring Big Sean – "Ready Set"
Cautious Clay – "Reaching" featuring Alex Isley
Thundercat featuring Ty Dolla $ign & Lil B' – "Fair Chance"
Travis Scott featuring Drake – "SICKO MODE"
Drake – "God's Plan"
— Adrienne Ramsey