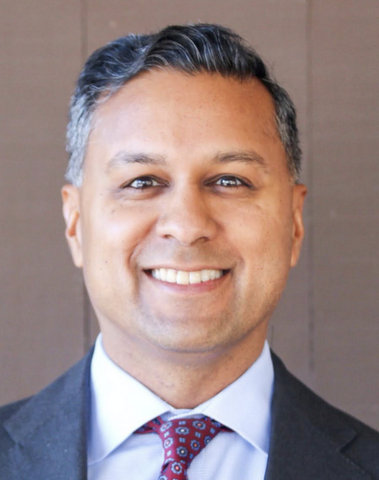 17 Aug

Mental Health Toll Rising From COVID-19 Effects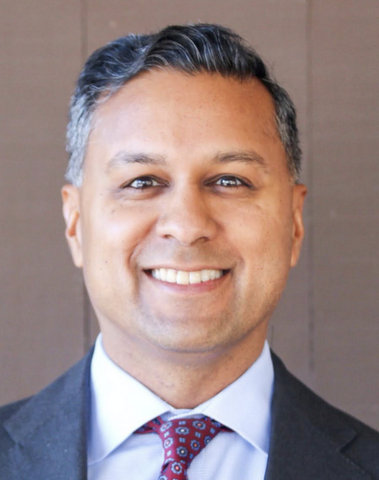 The idea that society must choose between "lives and livelihoods" is false, said Dr. Nirav Shah of Stanford in a teleconference. "We can have both."
By Michael J. Fitzgerald
The mental health toll associated with COVID-19 is rising while a viable vaccine to fight the virus is not likely to be widely available until mid-2021 at the earliest.
Those were two of many pandemic-related conclusions and observations discussed Friday in an hourlong teleconference with medical experts that was sponsored by Ethnic Media Services.
Dr. Tung Nguyen of UCSF said the results of a survey just issued by the Centers for Disease Control contain a plethora of "shocking numbers" about COVID-19's negative effects on mental health.
"During June, 40% of the 5,000 respondents reported mental health issues," Nguyen said, "including 11% that considered suicide in the last 30 days. The usual rate of having suicidal thoughts in the United States in the last year was about 4%."
The report also said that young adults had much higher rates of problems than older adults.
"Seventy-five percent of those 18 to 24 reported some kind of mental health issues," he said. "And a staggering 25% reported having thoughts about suicide in the previous 30 days."
Not surprisingly, he said, black and Latinx individuals reported higher rates of mental distress than white people.
"I think the mental distress is only going to get worse," Nguyen said. "There are reports of up to 30 million Americans will become housing insecure due to the economic impact. We are witnessing the beginnings of an associated epidemic of mental illness."
Dr. Nirav Shah of Stanford warned that optimistic predictions of the quick development of a viable vaccine — perhaps as early as January — are unrealistic.
"The reality is that any vaccine that has been actually tested using normal standards is going to have side effects, is going to be hard to take and the efficacy is not what we will have six months or nine months down the line," Shah said.
Plus, small-scale studies underway testing newly developed vaccines have been done with volunteers who are young and in good health.
"Healthy, young volunteers required two doses of the Moderna vaccine," Shah said. "When they test it among 30,000 people, I imagine there will be many more side effects among people who are not young and healthy. And those are the people we want to protect first."
Shah predicted that an acceptable vaccine wouldn't be ready until mid-2021.
He also said the current debate that we have to make a choice between "lives and livelihoods," in dealing with the pandemic is false.
"We can have both," he said.
"We need an early warning system. We need broad and efficient testing. We need effective quarantine, treatment, data and vaccines," he said.
>>>Read: Health Officials Stress COVID-19 Testing as County Reopens
One early warning system that shows great promise uses thermometers linked to the internet.
"This is an example, 1.5 million smart thermometers in America," he said.
"At the first sign of illness you take your temperature and it creates a signal captured on the internet. It tells where there are unexpected fever hotspots in the country."
He said locating those hotspots gives an 18-day early warning for medical authorities on where COVID-19 might be about to break out even before someone gets sick enough to get tested.
"This has been validated in any city we have looked," he said. "Right now, we are relying on lagging indicators."
Shah blasted the current system of testing for COVID-19 that gives results sometimes weeks after the test is taken.
"And we are actually doing less testing in America today than we were doing just a few weeks ago," he said.
But he said he is optimistic that "antigen tests" under development will be more useful.
When in common use, they should be very low cost. Results should be available in as little as 15 minutes after a test is done.
"That is what we need," Shaw said.
Dr. Ashish Jha of Harvard said the United States overall may have the worst response of any country in the world to the COVID-19 pandemic.
He noted that a portion of the country is doing well, however.
"About a third of the U.S. is in reasonably good shape, he said. "They look a lot like Western Europe, being hit hard early, locking down aggressively, keeping case numbers reasonably low."
Another third is in terrible shape. The balance is somewhere in-between.
"We have had an incredible amount of misinformation spread often through social media," he said. Coupled with that has been leadership at federal and state levels that adhere to that misinformation, making science-based decisions difficult to implement.
"Look. It's a pandemic with a virus," he said. "This is almost all about biology and math."
But he stressed that the fractured U.S. response — 50 states doing different things with different policies — presents a major stumbling block to effectively fighting the spread of the virus.
"This is no way to run a pandemic," he said.