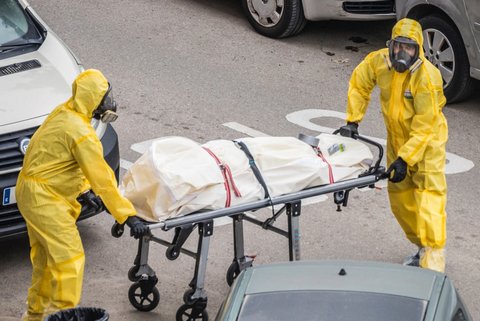 16 Nov

'We Are Clearly in the Third Wave' of the COVID-19 Pandemic, Doctor Says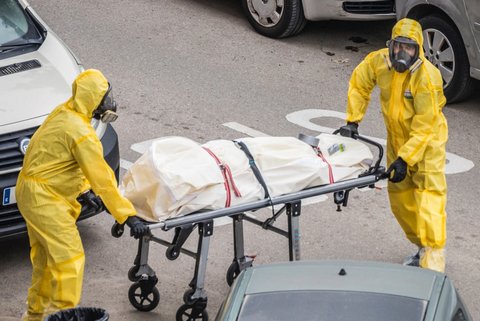 (Isaac Quesada via Unsplash)
By Michael J. Fitzgerald
A panel of medical experts Friday said the stunning growth of COVID-19 infections needs to be dealt with immediately and not to wait until a new U.S. president takes office Jan. 20.
The U.S. may be in "the worst moment in the pandemic right now," Dr. Ashish Jha, dean of the Brown University School of Public Health, said.
"We have more infections in the United States than at any point. We have about 125,000 to 150,000 cases identified every day," he said. "But the true number of infections that are occurring in the United States right now are between 300,000 to 400,000 a day. Maybe even closer to 500,000."
Jha made his comments as part of a teleconference sponsored by Ethnic Media Services.
He predicted that the current rate of approximately 1,000 COVID-19 related deaths per day will likely jump to 2,000 per day by mid-December.
"My estimations are we are going to have an additional 100,000 Americans die of this disease between now and when Joe Biden is inaugurated as president," Jha said.
Even as the situation worsens, the public's attention to the pandemic has been waning because of the election and soon-to-be ex-President Donald Trump's refusal to concede.
"I don't think I've ever felt a moment where there's a bigger disconnect between how bad things are and how little attention we as a country are paying," he said.
"It's particularly unconscionable to lose another 100,000 Americans when we know we are going to end up in the spring with highly effective vaccines."
But added to the lack of attention is the hurdle of getting the public to accept the vaccines when they become available.
If too few people are inoculated, the pandemic is likely to continue.
"Thirty to 40 % (of the U.S. population vaccinated) will not be enough to bring the pandemic under control," Jha said.
Jha's comments were echoed by Dr. Nirav Shah of Stanford University.
"The numbers in the United States are at an all-time high and trending in the wrong direction," Shah said.
A spike in new cases was expected because of people spending more time inside as the weather gets cooler. But the increase is even more dramatic than predicted, he said.
"We know what we need to do to get the numbers under control," he said.
"And we do need to not wait for the new administration."
In the meantime, many hospitals and medical facilities across the country are filling up, reporting shortages of beds and loss of staff members to illness and fatigue after months of dealing with COVID-19 cases and other patients.
"We are clearly in the third wave of the pandemic," Dr. Tung Nguyen of the University of California, San Francisco said. "Flu season hasn't even started yet and we are getting reports of hospitals being overwhelmed."
Nguyen said he believes a national mask mandate would help a great deal right now. "Just a simple message. It doesn't have to be complicated: 'Wear a mask,' " he said.
"We could have 100,000 less deaths."
Dr. William Schaffner of Vanderbilt University said he is cautiously optimistic about increased efficiency of treatments.
"Treatment has progressed. We've learned more about to expect. We are doing a better job at getting people of out the intensive care units and out of hospitals," Schaffner said.
"And we are lowering the mortality rate."