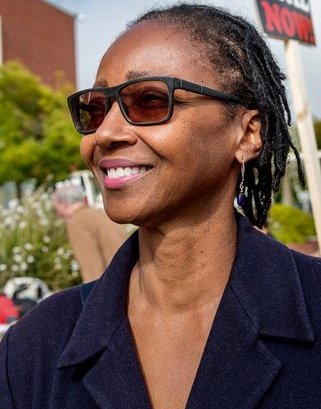 17 Nov

Q&A: Richmond Progressive Alliance Candidates Are 'A Winning Combination'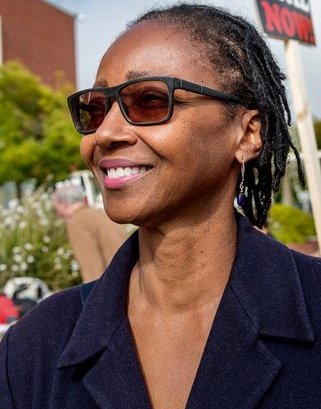 Richmond Progressive Alliance co-Chair BK Williams said "doing what we do best" and having "really strong candidates" were key in three RPA members winning City Council seats. (Fletcher Oakes)
Interview, Michael J. Fitzgerald
Editor's Note: For the first time, district elections were held for the Richmond City Council and West Contra Costa Unified school board. The Richmond Progressive Alliance put on a strong showing, with every candidate who was a member of or backed by the RPA winning. RPA co-Chair BK Williams talked to Richmond Pulse about what worked and what comes next.
Richmond Pulse: All three Richmond Progressive Alliance candidates for City Council won in this first district election, as well the school board candidates that were backed by the RPA. What was the key to success?
BK Williams: They [the Richmond Progressive Alliance] have a really strong belief in how they run campaigns and really engaging with the public and knocking on doors. When they started talking about the campaign this time and knocking on doors, I said 'This is COVID; people don't open doors anymore.' But once we started, the process was so much like it has been in the past, it was almost like we didn't lose a beat in the middle of a pandemic. That's because the process works, knocking on doors, getting people to talk to other people. The candidates were knocking on doors; the volunteers were knocking on doors. So part of it was doing what we do best. The other thing was we had really strong candidates. We don't spend a lot of time tearing down other candidates. We present who our candidates are and what they have to say. Three strong candidates were a winning combination.
>>>Read: Young Voters Discuss Civic Engagement and Local Elections
RP: What was different this year compared to other recent elections?
BKW: I had no way of knowing what a district election would do to the structures in Richmond. But since we had to deal with it, we ran three strong candidates. The people spoke, and the people responded to them. That was the bottom line.

RP: What are your reactions to Election Day? Did anything surprise you?
BKW: It wasn't a surprise. It was a relief. It took me a minute to realize that, wow, all three of them won. I recognized their strengths and their connections to the communities they were serving.
>>>Read: Q&A: Claudia Jimenez Wants to Give Residents 'More Power'

RP: What are the RPA's positions on Point Molate and the Zeneca site?
BKW: RPA doesn't really take a position on a lot of things. We support folks who feel strongly about what's happening in their neighborhoods and in their spaces. Zeneca is one of those things to people who live in that area. They did the work. We supported what they did. For Point Molate, we've supported what the people have done. That's different than us taking a position and having it be ours. We support things that we believe are important for the people in Richmond. We've supported the positions of the people who are fighting to bring safety, environmental safety and, certainly, open space to the community.
>>>Read: Q&A: Gayle McLaughlin Wants to Build on 'Major Progress'
RP: Mayor Tom Butt said after the election that his interests were actually fairly aligned with the RPA. But he has also been consistently critical of the group. What do you see moving forward in working with Mayor Butt?
BKW: I think that we do have to find a way to work together. The council is going to be in session, working with Tom. His almost-congratulatory recent comments [in a mayor's blog] were not as important as what the council members do with him when they all sit down. We may be close on some things. We are trying to make things applicable to all the people we serve. All of the folks in Richmond need a voice. We are already working towards next year. I hope it's a good relationship.
>>>Read: Q&A: Melvin Willis: 'We Can All Find Solutions'
RP: The RPA has a lot of supporters in Richmond but also has detractors that are worried/concerned about an RPA majority on the City Council.
BKW: There are a few people who feel very strongly against us. It's a network of people. They show up on social media. It's a very small number. When I look at the results of votes from the election and I look at the naysayers, I think there are more people who feel positively about the RPA. I don't worry too much. We reach out to them [the naysayers], and if they come, we make room for them. It's easy to just talk about stuff; harder to do something about it.
In an article I just wrote, one of the closing remarks was 'Come and join us.' We welcome everyone and anyone. We are very much in a position to always say yes. The RPA isn't something to join. It's actually a job. I am into reaching out to people who want to work to accomplish what they think is important for the community.