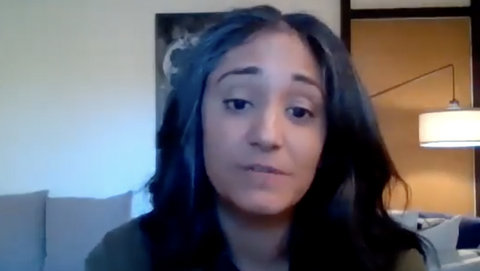 09 Dec

Domestic Violence has Increased During Pandemic: 'We Live in an Abusive Society'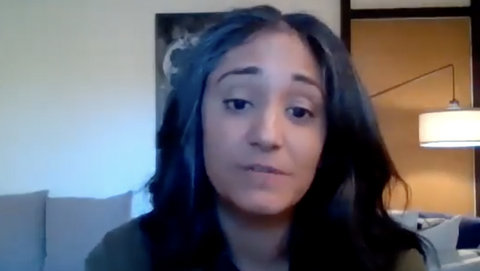 "Culturally sensitive responses to survivors of domestic violence is critical," said Fawn Jade Korr, a Bay Area Legal aid attorney, on Dec. 3 during an Ethnic Media Services teleconference.
By Michael J. Fitzgerald
Domestic violence has increased significantly since the beginning of the COVID-19 pandemic, a panel of experts agreed Dec. 3, in a media teleconference sponsored by Ethnic Media Services.
A recent New England Journal of Medicine study says as many as one in four women experienced abuse from a spouse or "intimate partner." One in 10 men have also reported being a victim, the study says.
"We live in an abusive society," San Francisco psychiatrist Dr. Ravi Chandra said.
Chandra said he believes we're dealing with "twin pandemics" of COVID-19 and racial tensions. Both are underlying, aggravating causes of some of the domestic violence that has become more prevalent since early this year, he said.
He noted that even school bullying has increased dramatically.
In 2019, when the federal Violence Against Women Act came up for reauthorization, Congress failed to pass an extension, causing the landmark legislation to lapse. The act has been credited with a 60% drop in intimate partner violence in recent years. The law was written in 1994 by then-Sen. Joe Biden.
>>>Read: Women's Rights Worldwide Set Back by COVID-19 Pandemic
Fawn Jade Korr, a senior staff attorney with Bay Area Legal Aid, said law enforcement and the legal system often fail to help victims of abuse, particularly women of color.
"Who is the survivor?" she said. "A white woman asking for protection, or is she a woman of color?"
Plus, with pandemic restrictions, there are many other health-related and bureaucratic barriers to domestic violence victims trying to get help.
"Everything just takes longer," she said.
She added that the system often fails domestic violence victims because there isn't any systematic "bias training" for police and other officials who deal with them. Without it, police and court officers likely don't understand the panoply of reasons why victims might be unwilling to be forthright in talking about their abusers.
"Culturally sensitive responses to survivors of domestic violence is critical," Korr said.
HaNhi Tran, a deputy district attorney in the Santa Clara County District Attorney's office, explained why there are few successful domestic violence prosecutions.
"These cases can be very difficult because they happen behind closed doors," she said. "It's often just one person's word against another."
She said police are usually looking for corroborating evidence to back up any allegations of domestic violence that might be useful in a court of law and prosecution.
That could include documentation of any injuries such as photos. Any evidence of prior abuse would be helpful too, she said, including photos or medical reports. Evidence could also be abusive text messages, emails or social media contacts or postings. When police are called, it's very important to indicate if there was prior abuse, she said.
Tran also pointed out that, because of the pandemic, victims sometimes are fearful of trying to telephone or text police — or others for help — because their abuser is likely living with them in close space.
She said her office offers a private conference room to give victims a safe space to meet with victims' rights advocates.
Johanna Thai Van Dat, an attorney at Santa Clara County's Family Law Facilitator's Office, said domestic violence victims are also often worried about reporting problems if they have issues with their immigration status or if other family members have documentation concerns.
But in Santa Clara County, at least, victims should not be afraid to come forward, she said.
"We never ask people about documentation or immigration status," Thai Van Dat said.
The same policy is followed by the Santa Clara County District Attorney's Office, Tran said.