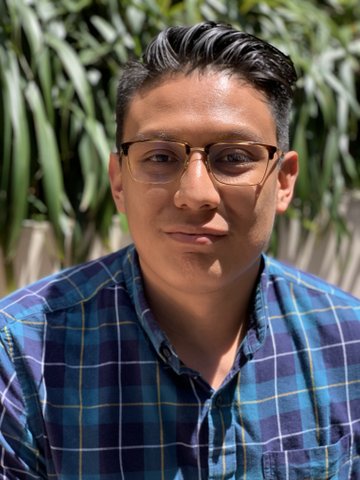 22 Dec

Richmind Podcast and Local Businesses Offer Scholarship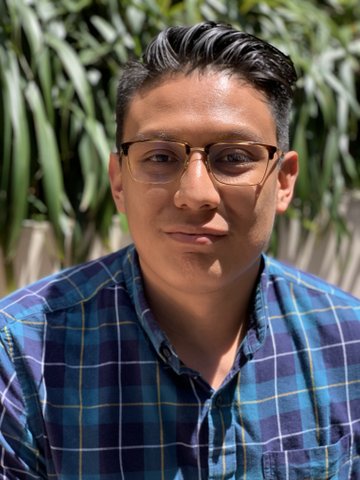 "If we become active economically locally, we will begin to see that change," said Jorge Eduardo Hernandez about efforts to distance the economy from big corporations and grow small business in Richmond. (Courtesy of Jorge Eduardo Hernandez)
By Denis Perez-Bravo
A new podcast will award $500 scholarships as part of its efforts to strengthen the local economy and to get young people invested in their futures.
The "New Year, New Me" scholarship is a collaboration between the Richmind Podcast, which heads the project, online clothing shop Glow-Me-Up Closet and Phila Burger restaurant.
The hyperlocal Richmind Podcast was started this year by 26-year-old co-creators Jorge Eduardo Hernandez, Joaquín De La Torre and Enrique Cornejo.
The deadline to apply for the scholarship is Friday, and winners will be announced in the first weeks of January.
"We want to give an opportunity to folks at a young age to invest in themselves," Hernandez said.
The scholarship only has one eligibility requirement: attend a Richmond or San Pablo high school.
To apply, students have to record a podcast episode with a guest discussing ways to improve online teaching, plans for 2021, the importance of investing in yourself and what the student and guest could invest in themselves now.
The application also requires an academic or professional resume and responses to two questions about family-owned businesses and the future of Richmond and San Pablo.
"I am excited to hear the different narratives of the people that apply," Cornejo said.
Since May, the podcast's four hosts have interviewed Richmond artists, entrepreneurs, community activists and community members about their experiences for younger people to learn from, he said.
That was a major part of starting the Richmind Podcast, named for the rich minds of young creatives in Richmond. And it was only natural to not only spread positive ideologies, but also economically empower the community that the podcast highlights so they can continue to do so, Cornejo said.
The scholarship is one small step in their effort to create economic separation from big corporations and to establish more small business opportunities in Richmond.
"If we become active economically locally, we will begin to see that change," Hernandez said.
Right now, the consumer culture that youth are exposed to limits their ability to see business opportunities in their own cities. And that negative mentality begins in an education system that neglects teaching economic self-sufficiency, he said.
To create a small but lasting change in Richmond economics, Richmind Podcast plans to award scholarships annually. And they hope to offer internship opportunities to some applicants who are not selected in the near future.
"Anything we want to do in terms of the economy is possible. We just need the network. We need a bridge. And this (scholarship) is one of many bridges," Hernandez said.
Application instructions are available online in English and Spanish. Completed applications and questions should be sent to richmindpodcast@gmail.com with full name and "Richmind Podcast Scholarship" in the subject line.