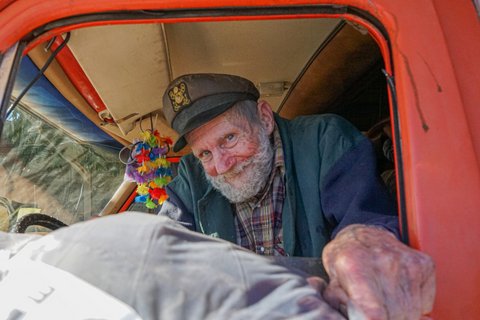 20 Jan

Community Organizations Help the Unhoused on MLK Day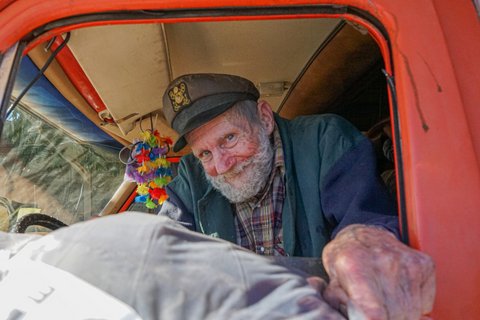 Unhoused Richmond residents such as Michael John Wagon, 79, were given sleeping bags and other supplies on Monday.
Story and Photos by Denis Perez-Bravo
Community organizations pooled their resources this Martin Luther King Jr. Day to help meet the needs of unhoused Richmond residents.
Cold weather, unsecure locations and encampment sweeps can deprive those without formal lodging of a good night's sleep.
So Safe Organized Spaces Richmond, Coordinated Outreach Referral Engagement, Mobile Homeless Outreach, Groundwork Richmond and Ephesians Church distributed tents, sleeping bags, coats, and other resources Monday.
Groundwork Richmond workers, guided by Richmond resident Antwon Cloird, passed out around 100 sleeping bags as they drove around city encampments. Ephesians gave out dozens of coats, and SOS Richmond passed out around 15 tents and some tarps and sleeping bags.
Artist Daniel Guardado, an immigrant from El Salvador, received a sleeping bag from Groundwork's Jayson Johnson and Lorenzo Plazola who drove through the Richmond Greenway Trail portion parallel to Ohio Avenue by the BART line.
Guardado, who turned 40 on Saturday, said receiving a sleeping bag felt like a present, and he would use it that night to evade the relentless cold.
"The cold enters everywhere — through my ears, my head and my feet," he said.
A good night's sleep is a luxury for him. He has to fight not only through the cold but also the physical pain from years of living in the street, poor nutrition and the effects of mental illness.
"Every night, I close my eyes in pain and eventually I fall asleep. Sleep is my only escape, but then I wake up to reality," Guardado said.
A sleeping bag goes a long way for him and he hopes it will do the same for others in the encampment at the part of Greenway he lives in. He lives with four others in a makeshift shed.
>>>Read: Q&A: Homeless During a Coronavirus Christmas
In Richmond, including unincorporated North Richmond, there are at least 302 unsheltered individuals, according to the 2020 Point-In-Time report. According to the report, 15% of Contra Costa County's homeless population lives in Richmond.
"Every neighborhood is impacted by the homeless problem, and we need to have neighborhood responses," SOS! executive director Daniel Barth said.
Barth met up with Johnson and Plazola at the end of South Eighth Street by Virginia Avenue where a large encampment was evicted by CalTrans workers.
People living in that encampment weren't able to take their belongings, so they lost tents, blankets, clothes and other gear, Barth said.
The lack of resources creates a sense of hopelessness that can drive unhoused residents deeper into homelessness. The solution is to have each neighborhood help take care of unhoused people in their area, he said
"The antidote is to give [unhoused people] opportunities, give them a change of mind and a sense of meaning," he said.
SOS! Richmond will continue giving out tents and tarps as part of its winter campaign. To find out how you can help, email Barth at danielrichardbarth@gmail.com.
Jayson Johnson of Groundwork Richmond hands out one of 100 sleeping bags donated by NEMO Equipment to an unhoused resident.
Richmond resident Willy, who did not give his last name, received one of the 100 sleeping bags given out by Groundwork Richmond on Martin Luther King Jr. Day.
A man who received one of the 100 sleeping bags given out by Groundwork Richmond sits in his tent at the Richmond Greenway Trail on Martin Luther King Jr. Day.