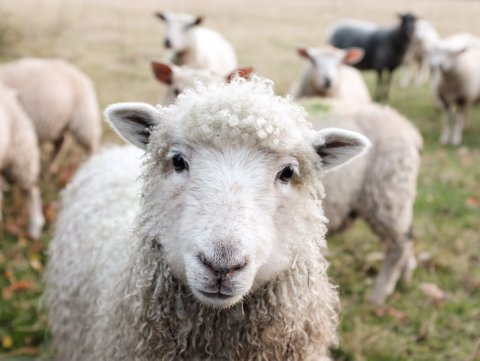 26 Jan

Trends Suggest Plant-Based Eating on the Rise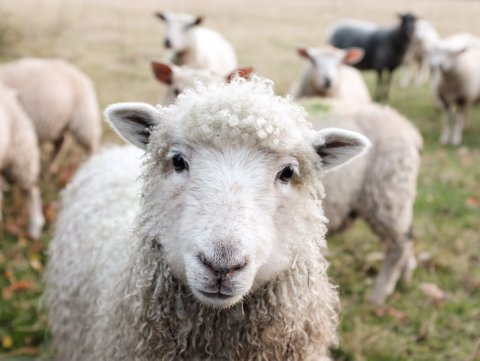 Increased understanding of how factory farming hurts animals and the environment has contributed to greater interest in plant-based eating. (Photo by Sam Carter on Unsplash)
By Olivia Lozano
As 2021 brings in a sense of new hope and an end in sight to the dramatic saga of 2020, more people in the United States are looking into veganism to ring in a healing new year.
"The popularity of veganism is at an all-time high" — that's what the professional chefs' blog Chef's Pencil concluded after a study of Google Trends data of vegan-related searches worldwide in any language. Among the most popular vegan-related search terms in the U.S. in 2020 were "vegan recipes for beginners," "vegan banana bread" and other vegan recipes, which reflect the U.S.'s growing interest in these foods.
While veganism and vegetarianism are low in the U.S., according to Gallup research, plant-based foods appear to be growing in popularity. Just 3% of Americans surveyed by Gallup in 2018 said they were vegan, up from 2% in 2012, and 5% identified as vegetarians. On the other hand, Gallup also found that plant-based food sales grew 8.1% in 2017, exceeding $3.1 billion in total revenue. Plus, Gallup reported, "plant-based alternatives to dairy products are soon expected to account for 40% of dairy beverage sales."
That means while many people might not be ready to give up animal products completely, they are becoming more interested in alternatives. Indeed, Gallup said in January 2020 that nearly a quarter of Americans reported eating less meat in 2019 than they had before.
>>>Read: My Journey to Becoming Vegan
So why are people dropping the animal-based foods from their diets? Many people cut back on or entirely cut out meat to reduce their impact on the environment.
Animal agriculture — which includes the factory farming of cows, pigs and chickens —accounts for 14.5% of global greenhouse gas emissions. To feed livestock, countless trees are cut down to clear space for crops that require pesticides and fertilizers, whose harsh chemicals pollute streams and rivers.
Several also go plant-based for the health benefits.
A balanced diet of fruits, vegetables, whole grains, nuts, seeds and legumes can reduce a person's risk for serious health conditions, including cardiovascular disease, type 2 diabetes, hypertension and even cancer.
These foods are rich in a multitude of vitamins and minerals, including potassium, magnesium and fiber, which the body needs to function properly. A typical vegan who adheres to a diverse diet rich in a motley of whole foods is also likely to have lower body mass index, blood pressure and cholesterol.
Some choose veganism to avoid contributing to animal cruelty. Indeed, veganism is rooted in compassion for the planet and its inhabitants, both humans and animals.
"I recognized the suffering and injustice I was causing by contributing to the animal agriculture industry," said Daniel Ochoa, a student at San Francisco State University who went vegan in 2018. "When I realized I could be healthier, help the environment and, most importantly, stop my needless harm to animals, it was easy to make the change."
Society is slowly awakening to the harsh realities of the food industry and the gross conditions in which animals live. Documentaries such as "Dominion" and "The Ghosts in Our Machine" uncover the plight of abused and exploited animals in our food system and discuss ways in which we can adopt more compassion in our daily routines by choosing plant-based meals.
But some people need to ease into a plant-based diet or can't bring themselves to give up meat for good, which is where campaigns such as Veganuary and Meatless Mondays come in.
Since 2014, Veganuary has inspired thousands worldwide to adopt a vegetarian lifestyle, at least for a month. In an attempt to educate the public about the meat and dairy industries, people are urged to go vegan for the month of January in the hopes they will eventually give up animal products for good. The U.K. nonprofit's goal is to inspire as many people as possible to adopt a plant-based lifestyle with the aim of ending animal farming, protecting the planet and improving human health.
Veganuary also pushes participation in Meatless Mondays, in which people are tasked with giving up meat just one day a week, as an introduction to plant-based eating.
During Veganuary 2020, the nonprofit launched a campaign to engage prospective participants, which introduced people to the benefits of plant-based foods. About 400,000 individuals participated with 38% of people citing health as their reason for signing up, 37% for animals, and 18% for the environment, according to Wendy Matthews, Veganuary's U.S. director.
This year, 560,000 people and counting have reportedly signed up to take the 31-day plant-based pledge.
"A survey of our former participants revealed that one third were eating more plant-based foods as a result of the pandemic," Matthews said. "This is due to a combination of wanting to be healthier, having more time to cook, and the link between animal farming and pandemics."
Food industries across the nation are capitalizing on plant-based trends, pushing new vegetarian product lines into the mainstream as demand continues to rise. Fast food chains such as Taco Bell and McDonald's, for example, will add meatless options to their menus in 2021.
"Businesses around the U.S. and world utilize Veganuary as a marketing hook to shout about their vegan product offerings," Matthews said. "The amount of coverage they are able to secure motivates companies to launch more and better vegan options each year."
While restaurants start offering these items in response to increased interest in plant-based eating, they can, in turn, get more people to try meatless options.
Susan Schwaillie, executive director of the NPD group, told Forbes that 86% of people who had tried items such as Burger King's Impossible Burger or Del Taco items made with Beyond Meat did not consider themselves vegan or vegetarian.
Matthews also called on the media to provide a spotlight on veganism.
"Media coverage, both in the vegetarian/vegan media and more mainstream media outlets, is instrumental to the visibility of Veganuary and veganism as a whole," she said. "A sense of community is more important now than ever, with so many of us feeling isolated. Media and social media outlets covering Veganuary reinforces the fact that this is a global movement."
Young people like Ochoa are especially likely to engage in plant-based eating. Among millennials, around 12-15% identify as vegan or vegetarian, according to market research. Gen Z'ers, on the other hand, are increasingly likely to incorporate plant-based foods into their diets without necessarily eliminating animal products. According to food service provider Aramark, 65% of Gen Z'ers are drawn to a "plant-forward" diet and 79% would be willing to go meatless one or two days a week.
With a growing population of prospective plant-based eaters who are eager to begin their journeys but don't know where to start, Veganuary offers a large support group willing to share insights.
"Our private Facebook groups offer a place to ask questions and receive advice. That sense of community and support is critical to successful behavior change," said Matthews.
Ochoa also shares his appreciation for his peers in the movement.
"One of the things I've liked the most is the support and positivity that comes with the vegan community, an inclusivity that makes you feel part of something bigger," Ochoa said. "It's also pushed me to make changes in other parts of my life that have helped me out a lot."
Learning new things and discovering his options have also helped Ochoa adjust to a vegan diet.
"Growing up in a Mexican household, I was always surrounded by food containing meat and dairy, so when I became vegan, I was surprised with the different ways restaurants and people have mimicked Mexican dishes," he said. "I'm still learning the cooking game, but I'm always looking forward to trying out new recipes or visiting new restaurants. The transition into replacing meat and dairy with plant-based alternatives was something to get used to, but given the many options available, it wasn't all too difficult."
It remains to be seen how these trends will play out, but if they hold out, veganism and the like could be set for a major increase.