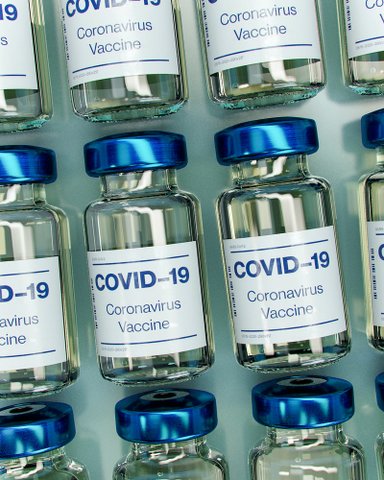 24 Feb

To Avoid Coronavirus Vaccine Waste, County Lets People Jump the Line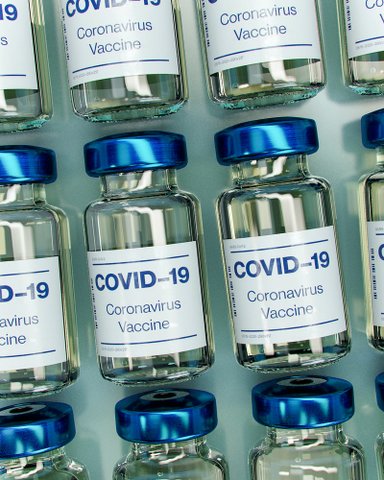 Mockup of COVID-19 vaccine vials. (Daniel Schludi on Unsplash)
By Maria Bernal
Contra Costa County health officials say administering leftover doses of the COVID-19 vaccine to residents who do not meet current requirements is an option so those doses aren't wasted.
Currently available COVID-19 vaccines need to be stored in extremely low temperatures and administered within hours of thawing. So if people don't show up for their vaccination appointments, distribution sites can be left with extra doses that need to be given at the last minute or thrown out.
Last month, the county sent healthcare providers guidance on how to minimize vaccine waste in vaccination clinics. It recommends clinics keep a list of patients or residents who can be called at a short notice to receive leftover vaccines.
Currently, only county residents aged 65 and over, as well as some professions, are eligible to receive the vaccine.
But the guidance also allows healthcare providers to offer extra doses to people inside and outside vaccine clinics, even if those people aren't eligible.
Karl Fischer, a spokesman for Contra Costa Health Services, said the county is extending its eligibility for extra vaccines "to maximize the benefit of this limited resource to the community" and to achieve herd immunity.
Herd immunity, through immunizing enough residents, can shift our communities to "some semblance of normalcy," Fischer said.
"We have now established a systemwide waiting list in our database to call patients for extra doses at county-run vaccination sites," Fischer told Richmond Pulse. "This list includes all patients who are eligible and have requested an appointment with us. County vaccination sites sort by patients' city of residence and from oldest to newest — meaning, patients who have been waiting the longest are called first."
Richmond and San Pablo are among the cities in the county with the most COVID-19 cases and the highest case rates. Data, however, shows that they are receiving vaccine doses at a slower pace than cities that had fewer cases. In Richmond, 10.9% of residents and in San Pablo, 15.8% of residents have received their first dose of the vaccine, as of Feb. 16.
Supply of the COVID-19 vaccine remains limited, so distribution has been broken into phases.
The county is still on Phase 1B, in which vaccines are open to people aged 65 and over and frontline essential workers. On Thursday, the county expanded that to also include people who work in education and childcare, food and agriculture, and emergency services.
Around March 15, the county anticipates it will expand eligibility to people age 16-64 who have high-risk health conditions. Everyone 16 and up who was not included in previous groups should be allowed to get the vaccine starting in the summer.