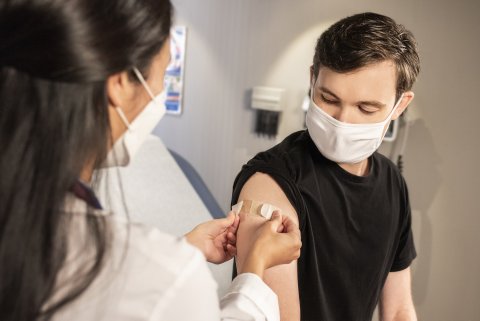 30 Mar

Contra Costa Opens Vaccine Eligibility to Everyone 16 and Up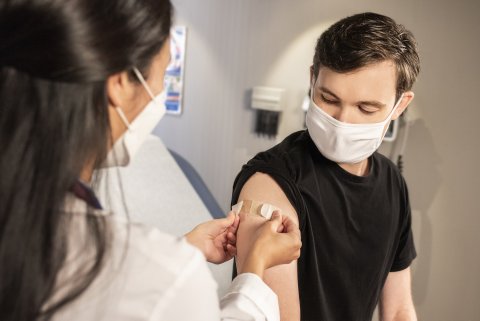 (Photo by CDC on Unsplash)
By Mathew Miranda and Danielle Parenteau-Decker
Contra Costa County announced Tuesday that vaccine eligibility will be expanded to everyone who lives or works in the county age 16 or older. Going forward, the county will no longer use phases or tiers to determine who gets vaccinated.
The move makes Contra Costa the first Bay Area county to offer shots to all comers while expanding eligibility to another 375,000 residents who have not yet been vaccinated, according to a county press release.
Contra Costa County Health Director Anna Roth said the expansion is a result of increased vaccine supply from the state and federal governments. In the last week, the county received 84,500 vaccine doses — 30,000 more than the week before.
The county expects that supply to increase further.
"Vaccines will become more available and more abundant in the weeks ahead," said Roth at a virtual press conference.
"Since we gave the first dose in our county on Dec. 15, getting a vaccine to everyone and anyone has been our top priority," Roth said in a statement. "Removing barriers of all kinds, including confusing eligibility criteria is an important step in furthering our equity goals. This is an important day."
Many people have been unaware when the vaccine is open to them.
And some people might have worked in eligible job categories but not had proof of employment or even known whether the vaccine was available to them.
During the press conference, Chief Equity Officer Gilbert Salinas gave the example of "the housekeeper who might get paid under the table — when does she qualify?"
"This eliminates that confusion," he said.
County officials encourage residents to request appointments by filling out an online request form or calling 1-833-829-2626. Appointments for those 16-64 cannot be made through the state's My Turn portal until the state announces eligibility for this age category. Statewide, the eligibility age will drop to 50 on April 1 and to 16 on April 15.
People aged 16 or 17 can only get the Pfizer vaccine. It is available at all county sites. The county also has all three vaccines currently permitted by the federal government for adults 18 and over.
"They work really, really well," said Dr. Ori Tzvieli, deputy health officer, during the press conference. "They're some of the most effective vaccinations ever created."
Tzvieli cautioned that while cases have "leveled off," the pandemic is not over.
He also said a 15-year-old Contra Costa boy died of COVID-19 in December, though it was only confirmed this week. According to Tzvieli, it was the first pediatric death "that we know of" in the county that resulted from the coronavirus.
County officials said the public still needs to act with caution to prevent infection, illness and death.
"We need to continue to mask. We need to continue to social distance," Tzvieli said.
The county will continue to prioritize appointments to people living in low-income areas hit hardest by COVID-19. It expects a rise in requests with the additional eligibility. Long delays are likely on the appointment request phone line.
Appointments are released daily for up to seven days out. Roth said this is because "we don't want to waste any vaccine."
If people schedule an appointment too far in advance, they are less likely to show up, though this hasn't been a big issue in Contra Costa County.
"Our no-show rate has never exceeded 2%," Roth said.
The county also plans to begin accepting walk-ins at the Richmond Auditorium, Bay Point Health Center and additional locations soon.
For tips to help assist a friend or family member with the appointment request process, use the county's Help Your Neighbor page.