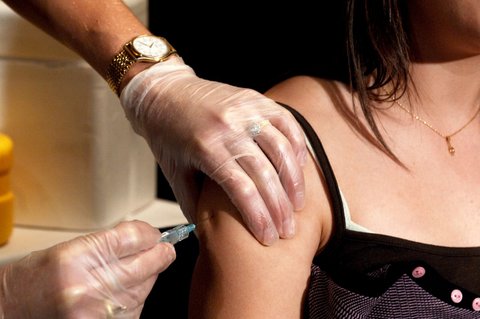 03 Jun

Why I Got Vaccinated: It Was a No-Brainer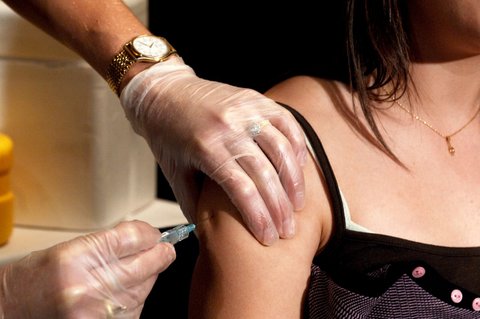 (Photo by Art Writ / VCU Capital News Service under CC BY-NC 2.0 license.)
Commentary, Clara Brownstein
Since December, when the Food and Drug Administration approved the Pfizer-BioNTech COVID vaccine for 16- and 17-year-olds, I have been itching to get the shot and get my life back to normal.
Once Bay Area counties opened up eligibility to teens in mid-April, it was hard to get an appointment at first, since all locations offering the Pfizer vaccine got booked up immediately. But after a few days of trying I was able to get an appointment at a local CVS. I had my first dose in late April and the second, three weeks later.
I was apprehensive about any side effects interfering with my school or work schedule. I had to change my appointment multiple times to ensure I could have a day off after the shot, if I needed it — although it proved unnecessary.
Now, after being fully vaccinated for a few weeks, I can confidently say that it was worth it. Honestly, for me, it was a no-brainer to get vaccinated — but why?
To start off, even though I hadn't been extremely concerned about getting sick with the coronavirus before — similarly to how someone tries to drive safely but doesn't really think they could cause a car accident — I wanted to alleviate any fear I had. Around 3 million children have been diagnosed with the coronavirus nationally, and around 350 have died from COVID-19. If I could in any way lower the chances of the same happening to me, I wanted to.
It was also important for me to consider the effects on other people in my community, especially those who were more susceptible to the virus: my teacher who is immunocompromised, my grandparents and my parents. Each person who gets vaccinated slows the spread of the virus in their community. While it may seem small, this adds up.
I also did my own cost-benefit analysis. Even if the vaccine itself wouldn't have any drastic benefits in my life, I also didn't really see any negatives. I definitely did benefit from privilege in this regard, because as a white person, I don't have many reasons to mistrust institutions or statements from the government.
>>>Read: I Faced Down Fear and Misinformation to Get Vaccinated
People like me have also never been the object of experimentation or deliberate neglect, as have communities of color in this country, so it was easier for me to believe that the vaccine is effective and doesn't have any adverse effects. However, it is also true that while side effects exist they are usually manageable for most and pass within a few days. I only had side effects after my second dose, and it really just felt like I had a cold for a day.
But while everything I previously mentioned is true, and did factor into my decision to get vaccinated, the biggest reason I wanted to get vaccinated was to get my life back to normal. I know many teens feel that their life is still normal, or they don't care as much about getting sick with COVID, and to a certain extent, I see that perspective. But I also couldn't help but think about the fact that I wasn't able to set foot on the campus of my high school for a year, or eat in a restaurant or go shopping without a mask.
Public health decisions are made on a grand scale, and even if your personal day-to-day choices haven't been affected by the pandemic, or won't be affected now by a vaccine, the societal choices we make are still dependent on the amount of COVID we see in our community continuing to decrease, which is in turn dependent on everyone's choice to get vaccinated.