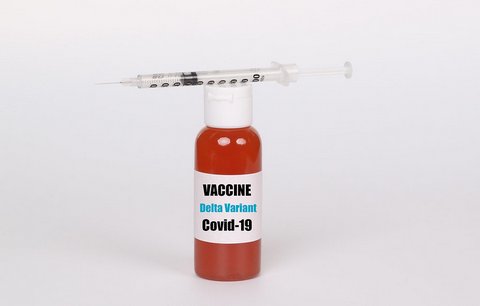 15 Jul

Q&A: Delta COVID Variant Spreading Among the Unvaccinated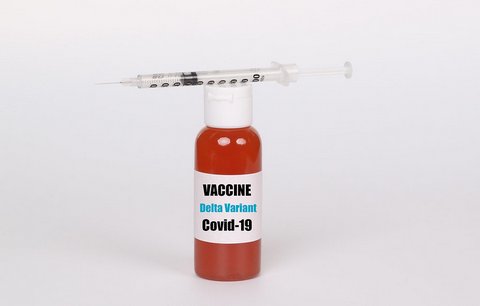 The delta variant of the coronavirus is causing cases and hospitalizations to go up in Contra Costa County, primarily among unvaccinated people. (Photo by Jernej Furman via Flickr under CC BY 2.0 license)
Interview, Malcolm Marshall
Editor's Note: Since Memorial Day, Contra Costa County has seen a new COVID-19 surge caused by the more contagious delta variant and low vaccination rates in certain areas, according to county health officer Dr. Chris Farnitano. Hospitalizations in the county are going up again as well: less than 20 a month ago and now up to 49, with almost all of the cases seen in people who have not been vaccinated.
Richmond Pulse: Here in Richmond, should we be concerned about the delta variant? 
 Chris Farnitano: Absolutely. People — especially unvaccinated people — in Richmond, Contra Costa and everywhere should be concerned about delta, which is far more contagious than previous strains of the virus. It has quickly become the dominant strain of the virus circulating. The difference with this surge is that's its really focused on the unvaccinated population where we have rates 10 times or more higher.
The communities being hit the hardest are the ones with low vaccination rates including Richmond and San Pablo in the west side of the county and Antioch, Pittsburg and Oakley in the east side of the county.
RP: Will the vaccines protect us from the delta variant? 
CF: Yes. One thing we want to stress is that if people get the Pfizer or Moderna vaccines, they should not skip their second dose. To get the most protection against delta, people need to get both doses and complete the series.
RP: How prevalent is the delta variant in Contra Costa County?
 CF:  It is the majority of the cases we are sequencing in our county, just as it is across California. Fifty-six percent of our test samples in the past month have been the delta variant.
RP: What causes variants to develop?
CF:  Viruses mutate all the time. Because there's been such widespread transmission around the world, it just gives more opportunities for the virus to mutate. Eventually the mutations that lead the virus to spread more easily, they wind up outcompeting and outspreading the other variants, so they become the most common variant because they spread more easy, and that's what we're seeing with the delta variant.
RP: What can you tell us about fully vaccinated people contracting or spreading the coronavirus?
CF: What we know is that your risk is much, much less. It's not zero — these vaccines aren't perfect even though they are some of the most effective vaccines we have. So there is some risk if you are fully vaccinated, but if you do catch COVID, you're likely to have a milder case [and] less likely to be hospitalized or get severely sick. You're also less likely to pass that COVID on to someone else.
RP: If someone recovered from COVID-19, do they develop natural immunity? If so, how does that compare with the protection provided by vaccination?  
CF: Yes, those who have had COVID develop natural immunity. But we don't know how long that immunity lasts, which is why we recommend people previously infected still get vaccinated.
RP: Will we have another wave of COVID? 
CF: It's unlikely we will have another wave like we saw this past winter before the vaccines rolled out. What we will likely see (and are starting to see now after the state reopened on June 15) are waves among the unvaccinated.
If you look at our dashboard, the case rate among unvaccinated county residents has more than doubled since the state reopened. (On June 15, the case rate for unvaccinated residents was 6.4 per 100,000 people.)
[Editor's Note: As of Wednesday, the case rate is 17.4 per 100,000 unvaccinated residents and 1 per 100,000 vaccinated.]
RP: Are most people in Contra Costa fully vaccinated? 
 CF: Yes. As of today, 73.4% of the eligible population in Contra Costa (ages 12 and older) is fully vaccinated.
[Editor's Note: Farnitano answered this question on Wednesday. As of Thursday, the rate had increased to 74.3%.]
RP: Can I get COVID-19 twice? 
CF: Reinfection is rare, although we need to see whether new variants such as delta can make someone sick again.
RP: Should I continue to wear a mask? 
CF: If you are unvaccinated, you should wear masks in indoor settings around others. Fully vaccinated people do not need to wear masks, but may choose to do so if that makes them feel more comfortable.
RP: My family members haven't been vaccinated. Can I still visit them? 
CF: If you are vaccinated, it is safe to visit unvaccinated family members. People who have a condition or are taking medications that weaken the immune system, should talk to their healthcare provider to discuss their activities. They may need to keep taking all precautions to prevent COVID-19, such as continued masking and avoiding crowded, poorly ventilated indoor spaces.