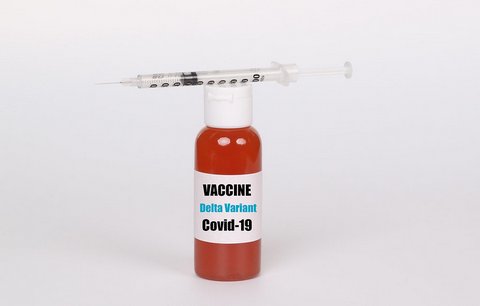 29 Jul

Vaccine 'More Urgent Than Ever' As Delta Variant Spreads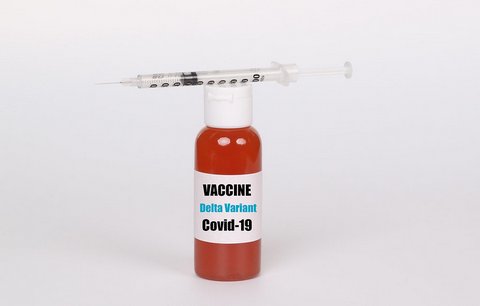 (Photo by Jernej Furman via Flickr under CC BY 2.0 license)
By Joel Umanzor Jr.
As the delta variant of COVID-19 continues to spread in communities around the United States, new guidelines have risen this week for vaccinated Americans.
According to Dr. Rochelle Walensky, director of the Centers for Disease Control and Prevention, the variant has shown an increased resistance recently. 
"This pandemic continues to pose a serious threat to the health of all Americans," Walensky said. "The delta variant is showing every day its willingness to outsmart us and to be an opportunist in areas we have not shown a fortified response against it. This week, our data shows that delta remains the predominant variant circulating in the United States."
The CDC held a teleconference Tuesday citing new data showing the tenacity of this newest form of the coronavirus.
 Walensky added that new information from different states shows that individuals who have been vaccinated can still spread this variant of the virus. She encouraged everyone to get the vaccine because vaccinated individuals represent only a small portion of the transmission around the country.
"We continue to estimate that the risk of a breakthrough infection with symptoms upon exposure to the delta variant is reduced by sevenfold," Walensky said. "The reduction drops by twentyfold for hospitalizations and death. As the CDC has recommended for months, unvaccinated individuals should continue masking until they are fully vaccinated. In areas with substantial and high transmission, CDC recommends fully vaccinated people wear masks in a public, indoor setting to help prevent the spread of the delta variant and protect others. This includes school."
 The CDC's newest guidelines encourage all students, teachers, visitors and administrators involved in education to wear masks and have proper prevention strategies in place.
Walensky said that local leaders should encourage members of the community to receive the vaccine and universally mask at a grassroots level because the heavy outbreaks are in areas with low vaccination rates.
>>>Read: Q&A: Delta COVID Variant Spreading Among the Unvaccinated
"With the delta variant, vaccinating more Americans now is more urgent than ever. The highest spread of cases and severe outcomes are happening in places with low vaccination rates and unvaccinated people," Walensky said. "This moment, and most importantly the associated illness, suffering and death could have been avoided with higher vaccination coverage in this country."
She said the CDC remains focused on the scientific facts of the virus that continue to be revealed throughout this pandemic. 
"We continue to follow the science closely and update the guidance should the science shift again," she said.
For information about the vaccine and its availability, individuals are encouraged to visit www.coronavirus.cchealth.org/get-vaccinated .