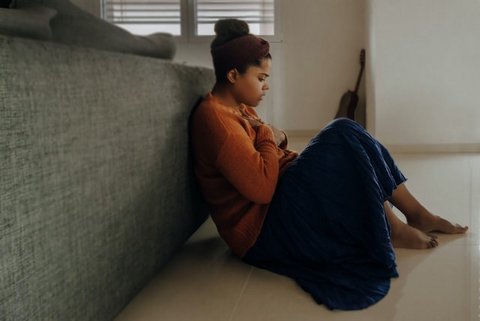 08 Nov

As Pandemic Worsens Students' Mental Health, WCCUSD Tries to Keep Up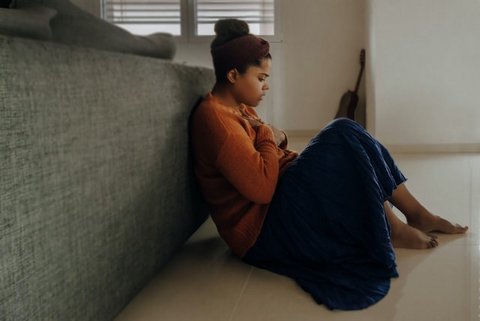 (Photo by Joice Kelly on Unsplash)
By Grace Galletti
Rates of mental illness among Richmond and Contra Costa youth have risen sharply during the pandemic. A new bill in Washington, introduced by California Sen. Alex Padilla, aims to address the problem — but experts say it may not be enough.
More than 40% of elementary and middle school students and over 60% of high school students in Richmond felt depressed, stressed or anxious in 2020, a year in which the coronavirus closed schools, paused sporting activities and forced kids into quarantine. This data was collected through a survey administered by YouthTruth, a national nonprofit based in San Francisco, and West Contra Costa Unified School District.
Although Richmond doesn't have pre-pandemic statistics, statewide data from KidsData, a nonprofit research organization, shows that in years prior to the pandemic, less than 25% of youth aged 12-17 reportedly needed help for emotional or mental health problems such as feeling sad, anxious or nervous.
>>>Read: Distance Learning Raises Questions About Mental Health
The West Contra Costa Unified School District is trying to address student mental health through wellness centers, social emotional learning, and multi-tiered systems of support. But limitations persist, including funding, incompatible insurance, and the shortage of mental and behavioral health providers.
Wellness centers reduce barriers to access by providing school-based mental and behavioral health professionals. Each comprehensive WCCUSD high school, including Richmond, De Anza and Kennedy, has a brick-and-mortar health center that provides physical and behavioral health services. Richmond High School provides access to a crisis counselor and therapists, which students can be referred to, or they can simply walk in when they need help. Each wellness center is slightly different and can also provide early interventions, workshops, peer support groups and more.
In a study of 168 Oregon public schools from 2013 to 2015, students with increased access to mental health services through school-based health centers were less likely to report depressive episodes, suicidal ideation and suicide attempts compared with all other students in the study.
"I think [wellness centers] might be one of the futures of comprehensive student care in the schools," said Dr. Erich Merkle, a school psychologist at Akron Public Schools in Ohio. "One of the barriers that often happens is how to access these providers. So if you can do that in the school day, that becomes part of the justification for these wellness centers."
Social-emotional learning is another key to student mental health. According to a report from the Early Intervention Foundation and a 2017 study published by the Society for Research in Child Development, social-emotional learning has been linked to reducing symptoms of depression and anxiety in the short term as well as higher levels of well-being up to 18 years later.
>>>Read: Finding Light in the Darkness of Depression
Social-emotional learning is characterized by activities that help young people manage their emotions, develop self-awareness and relationship skills as well as responsible decision making. It can be incorporated directly into the curriculum or as a separate subject like English or math.
WCCUSD schools are required to provide social-emotional learning at least once per week and provide 30 minutes of community-building activities every day. At Helms Elementary School in San Pablo, SEL is incorporated into homeroom class four days a week.
The district also has a three-tiered support system to quickly identify and effectively address every student's need, whether it's academic, behavioral or related to their social and emotional well-being.
The first tier addresses the needs of a majority of the students, which includes social-emotional learning and community-building activities. The second tier addresses the needs of small groups of students who are not responsive to tier one services. At WCCUSD this includes a universal SEL screener, which launched this year, to identify students who need additional support and what their specific needs are. Specialized care for individual students is offered in the third tier through individualized therapy from district psychologists or community partnerships such as WCCUSD's Medi-Cal partnership with Contra Costa Health.
According to the National Association of School Psychologists, this multi-tiered approach is an effective strategy to improve outcomes for all students, create a safe and supportive learning environment, and support students' mental and behavioral health.
Most schools in the district also have CARE teams that regularly review and identify student needs and connect them to the appropriate resources. However, Title I schools, where at least 60% of students have Free and Reduced Price School Meals, are the least likely to have CARE teams.
"The higher the … free and reduced rate is, the less resources that those schools have," said Martine Blake, director of family & community engagement at WCCUSD, "but this year we're working to ensure that all schools have a CARE team, regardless of the resources that may be available on site."
Sen. Padilla's bill could help increase the available funding for these low-income schools.
This September, Padilla introduced the Comprehensive Mental Health Pilot Program Act of 2021. The goal of this bill is to establish a $20 million four-year pilot grant program to help schools serving low-income students improve their mental health services. Their focus is on hiring school-based mental and behavioral health professionals, integrating social and emotional learning, adopting restorative disciplinary practices, and instituting multi-tier systems of support, like those at WCCUSD.
Amy Hernandez was at the press conference for Padilla's bill. She is the coordinator of the wellness center at Pioneer High School in San Jose, which is an example of the kind of the work the bill would support. The center offers a wide range of services including a safe space where students can go when they need help, one on one counseling, peer mentoring programs, and other preventative measures.
However, Hernandez thinks the bill is only one step among many that need to be taken.
"Any bill that's going to provide schools with funding to help address mental health needs of students is a win," she said. "Unfortunately, districts need more than that."
She said that schools are often focused solely on academic success and might not be interested in or aware of the impact of expanding mental health services for students. Ohio school psychologist Dr. Erich Merkle echoed her concerns, saying that schools might not have people eager to implement social-emotional learning or adopt the multi-tiered framework.
"The schools are the masters of trying to keep multiple spinning plates going at any given time." Merkle said. "They are always working within the rigorous academic demands of providing curriculum. They are also trying to exist within a complex legislative world with increasing testing and accountability demands and depleting funding."
Hernandez also said more funding is needed to address student mental health needs.
Insurance can also be a barrier to accessing services. Some of the services provided by the WCCUSD are in partnership with Medi-Cal, which means students with other types of insurances or students who are not able to get Medi-Cal cannot access those services.
Additionally, although funding is a big component of addressing mental health issues among students, the shortage of mental and behavioral health professionals is a big obstacle in filling roles at wellness centers. The National Association of School Psychologists recommends a ratio of one school psychologist per 500 students to provide comprehensive services. According to KidsData, the ratio of psychologists to students in Contra Costa is at 1:772, but these numbers do not indicate whether they are school psychologists or clinical psychologists, who have less specialized knowledge.
Padilla's bill does not address the shortage of school psychologists or the lack of graduate education programs and faculty needed to train the workforce necessary to keep up with the growing student population, which the National Association of School Psychologists says is necessary.
"Even if everything were perfectly aligned with funding and legislative support, finding practitioners and behavioral health is a challenge across counselors, social workers, psychologists, and other types of therapists," said Merkle.