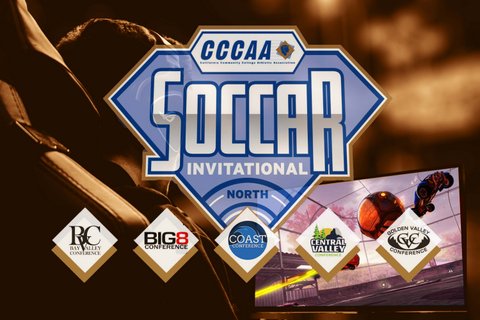 01 Dec

Registration Still Open for First California Community College Esports Tournament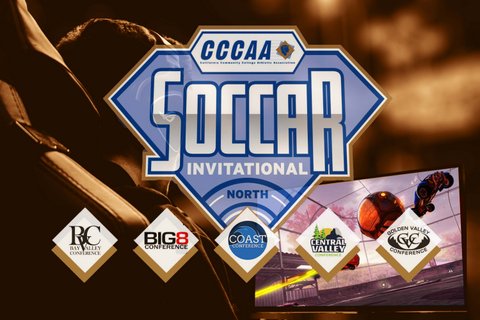 The name "Soccar Invitational" refers to one of the games that will be part of the first California community college esports tournament: Rocket League, a hybrid of automotive and soccer video games.
By Denis Perez-Bravo
The inaugural California Community College Athletic Association Fall 2021 Esports Tournament is still open for registration to any competitors with a California community college email.
With the help of Launch Esports, a Houston-based company pioneering college esports tournaments and management, the CCCAA hopes to build competitive teams across different game titles.
"The CCCAA is fertile ground for esports with the immense size of its student base," said Darin David, the president and co-founder of Launch Esports, in an Oct. 12 press release. "There is a tremendous amount of interest, and there will be many talented players."
This first year, the CCCAA will feature tournaments with gaming titles Rocket League and Madden.
Students, staff and instructors from all over the state are welcome to participate in SoCal or NorCal regional Rocket League and Madden qualifiers held in December, according to a press release by the CCCAA.
The Rocket League tournament will come first. Its registration closes Dec. 5 at 6 p.m. The qualifying tournament, referred to as the "Soccar Invitational" because Rocket League is like a soccer game played by cars, begins Dec. 6 at 6 p.m.
Teams of three players will play against other teams in their region in a single elimination format — any team that loses their match will be eliminated until two teams are left. The full rules of the tournament can be found here.
>>>Read: Games Are Good, but Not as Nice as the Real World
Like some other sports in the CCCAA, the conferences will be split up in Northern California as follows: Bay Valley, Big 8, Central Valley, Coast and Golden Valley.
And in Southern California, the conferences are as follows: Inland Empire Athletic, Pacific Coast Athletic, South Coast, Orange Empire and Western State.
Two teams from both SoCal and NorCal regions will advance to play against each other Dec. 8 in the statewide championship bracket.
The winning team of the championship tournament will receive $500 to split. Second place winners will receive $250 and the third place team, $150.
The championship tournament, consisting of semifinals and finals, will be streamed on Launch ESports' Twitch channel.
"This is an exciting opportunity for the CCCAA," said CCCAA interim executive director Jennifer Cardone in a Oct. 12 press release.
This tournament is the first step the CCCAA has taken to include esports its athletic programs statewide since the possibility was first discussed at its Feb. 11 board of directors meeting, as reported by the Collegian.
Registration is open for the Madden Invitational tournament as well and will close Dec. 28 at 6 p.m. Competitors can sign up for either Xbox and PlayStation tournaments that will be held Dec. 29 and Dec. 30.
The CCCAA is the governing athletic body for 110 schools. Many CCCAA colleges have already developed esports teams and programs. With this tournament, the association seeks to support its members and students to grow new career opportunities, officials said.
"The growth of esports provides a tremendous opportunity for our institutions to continue to engage their students in ways that provide both excitement to the campus community and potential paths to rewarding careers for their students," Cardone said.