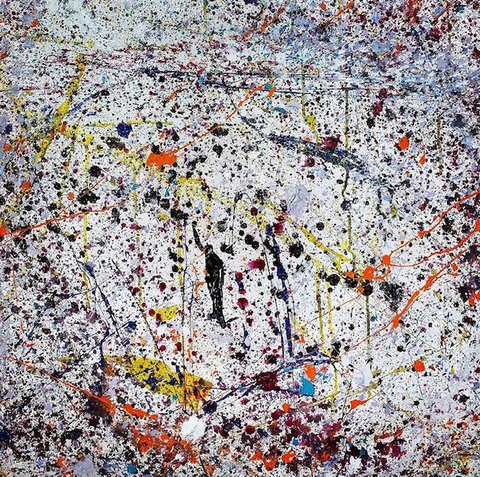 15 Dec

Bridging Art and Activism to Bring Change to Richmond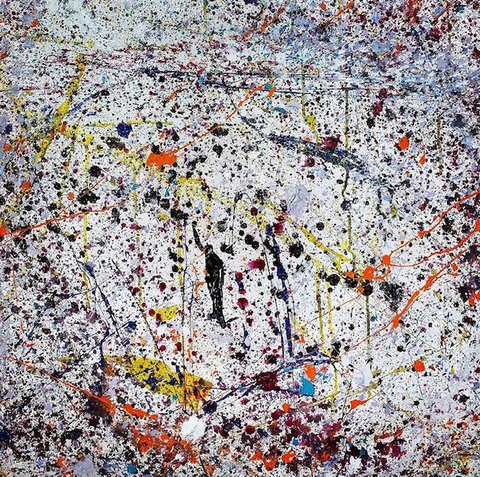 (Artwork by Deontá Allen)
By Juan C. Mendoza | Photos from @dallenart, used with permission
A white canvas, splattered with red, yellow, black and orange. A figure standing in the middle of it all, their fist raised high. This exemplifies the work of Richmond artist Deontá Allen.
The 32-year-old Allen has created art his entire life. Doodling in his notebook led to his first sculpture at the Richmond Art Center in the seventh grade. Art is his passion and driving force.
"I discovered my passion six years ago when I created my first painting," Allen said, " … that's when I felt the therapeutic effect of creating art."
In addition to it being his sole passion, Allen creates his art to spread a message, to inspire and to help the youth.
"Art is used as a vessel that is the voice of [the] community … and as a time stamp for events that occurred in the area — history on display for the public to see and learn about," Allen said.
In five years, Allen said he wants to see himself helping the community thrive through art. He hopes to make it more of a tourist attraction so more people can enjoy the art Richmond has to offer.
"Richmond has influenced my art in many ways, one way being the idea to spread love," said Allen. "Also by taking pride in my work and being bold."
Allen had a key role in painting the Black Lives Matter mural at the Civic Center and was one of the artists who designed the Reparations Now mural.
"I recognize change is wanted in Richmond, but it's not happening fast enough," he said. "I'm simply trying to do my part as an artist and citizen by initiating changes that will hopefully motivate the future youth growing up in Richmond."
Creating major change takes many steps; it won't happen overnight. But when Allen noticed how few outlets there are for youth seeking arts and books, he decided to take action.
Allen built and painted a little free library in front of the Richmond Art Center in response to Contra Costa County's lack of access to these kinds of facilities. His inspirations for this project included his 2-year-old twins, his nieces and nephews, "and the future direction for the city of Richmond."
View this post on Instagram
Programs designed to promote creative outlets for Richmond youth are dwindling in use and impact.
"Right now, the city of Richmond has some outreach programs," Allen said. "But [it] can do better at getting the youth involved."
He also said the city needs to do more to support art and artists, by providing more funding and resources and "simply educating the city to the importance of art and why it matters."
The steps Allen has taken to beautify Richmond all began with his desire to create. Then, his efforts led to his involvement in the Reparations Now mural, which Rich City Rides' Najari Smith  and leading local artists Malik Seneferu and Nakadi Safari asked Allen to help design. The four got to work at 4 a.m. one morning, "measuring and striping the letters on the roadway," Allen said, before others showed up to help at 8 a.m..
"It was very organized and represented everything Richmond stands for… which was to come together in unity [and relay] a message we feel is long overdue," Allen said.
The mural spells out "REPARATIONS NOW" in huge, yellow letters on Macdonald Avenue for all to see.
Richmond artist Deontá Allen on Nevin Avenue with the Black Lives Matter mural he and hundreds of others helped create.
Before that mural, Allen contributed to a similar one around the Civic Center. With help organizing from Richmond Revolution and photography by Robin D. Lopez, Allen and more than 300 other people helped make the Black Lives Matter mural, painting that message across multiple blocks of Nevin Avenue.
"I felt pride in the fact that the city of Richmond stepped up and helped make my idea a reality…," Allen said. "Each individual played a vital role that day, creating unity and solidarity."
Allen had this to say to people who want to create meaning through art but don't know where to start: "Find something you want to talk about and do it everyday… Be pure with your intentions [and] the universe will set you up with opportunities to fulfill them."