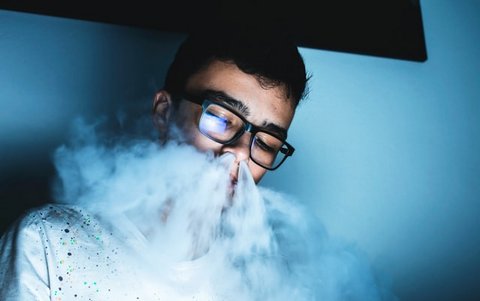 04 Jan

Curbing Youth Tobacco Sales a Social Justice Issue, Advocates Say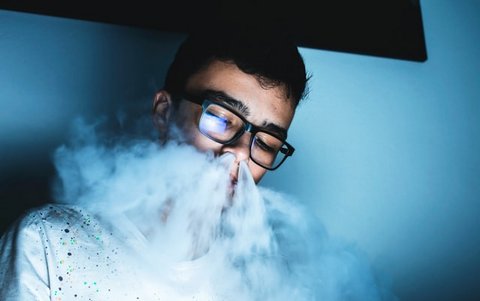 (Photo by Sven Kucinic on Unsplash)
By Danielle Parenteau-Decker
Fruit and candy flavors, products with strange names like "unicorn poop," devices designed to hide in plain sight, and low-income neighborhoods flooded with tobacco retailers. Experts say all these entice youth to start using flavored tobacco. And it doesn't stop there.
Pittsburg and Antioch reportedly have about three times as many places that sell tobacco products as the cities have schools, according to a press briefing on youth tobacco earlier this year. Throughout Contra Costa County, there is a clear correlation between where someone lives and how likely they are to be exposed to tobacco retailers and marketing.
"Communities where people of color are more densely populated are the most impacted by the accessibility and availability of these products," said Dr. Ori Tzvieli of Contra Costa Health Services.
He spoke during a virtual panel hosted Oct. 20 by CCHS and Global MediaX. Panelists looked at the use of mentholated and other flavored tobacco products as a social and racial justice issue.
Tzvieli presented maps analyzing the locations of tobacco retailers in the county. They indicate that the more people living below 200% of federal poverty level an area has, the more tobacco retailers it is likely to have.
There is a specific, visible correlation between the number of tobacco retailers in Contra Costa and poverty and economic levels, said John Chung of Community Health for Asian Americans.
"Things that are bad for you get dumped into poor, colored communities," said Dr. Phillip Gardiner of the African-American Tobacco Control Leadership Council.
Briefing moderator Odette Alcazaren-Keeley of Global MediaX said that Antioch and Pittsburg have a high percentage of tobacco sellers in what are known as "youth zones."
A youth zone, or youth-populated area, could contain a public or private school, public playground, public library or a park that is open to the public or all residents of a private community.
Increased awareness of the dangers of cigarettes have driven smoking rates down, prompting tobacco manufacturers to seek new revenue sources, experts say.
"As fewer people smoke cigarettes, the industry has pivoted and turned their attention to vaping products, and that's creating a whole new generation of youth that is creating a culture that normalizes vaping," Tzvieli said.
>>>Read: Up in Smoke: My Stint at Vaping
The use of vape pens, or e-cigarettes, has steadily increased among high school students over the past decade.
Just 1.5% of high schoolers reportedly used e-cigarettes in 2011. That figure went up to 11.7% in 2017 and 27.5% in 2019, according to an August letter to Janet Woodcock, acting commissioner of the Food and Drug Administration. California Attorney General Rob Bonta and 30 other attorneys general signed the letter, which called on the FDA to "eliminate youth-appealing flavors, limit nicotine levels, and restrict marketing."
In 2018, then-U.S. Surgeon General Jerome Adams wrote about what he called the "epidemic of youth e-cigarette use." According to Adams, e-cigarette use increased 900% from 2011-15 among middle and high school students.
"Approximately two-thirds of JUUL users aged 15-24 do not know that JUUL always contains nicotine," he wrote, referring to a brand of electronic cigarettes.
Yet one Juul pod can contain as much nicotine as a pack of traditional cigarettes, according to Tzvieli.
The difference, Adams pointed out, is that using Juul delivers nicotine in a way less irritating and easier to inhale than regular cigarette smoking. The same goes for other flavored vaping products and menthol cigarettes.
Gardiner called cigarettes with menthol more dangerous than ones without because they are more addictive, harder to quit and leave nicotine in the system longer.
"Menthol is a social justice issue," he said.
Ali Wohlgemuth of Bay Area Community Resources said flavored tobaccos are clearly being marketed to young people as they often come in brightly colored packages and varieties such as grape, bubble gum, "unicorn milk," "unicorn poop" and "thought juice."
"Now, I don't know about you all, but I don't know too many adults ingesting items termed 'unicorn poop,'" she said. She added that the items are priced so low they can be cheaper than candy.
These products aren't alternatives to traditional smoking, Chung said. They are gateway drugs.
"It's not that they're quitting cigarettes to get on vaping products," Tzvieli said. "It's that they're starting with these candy-flavored products or menthol-flavored products and then becoming smokers."
Local high school student Nathan Hill Meza said what he has seen backs that up.
>>>Read: Pittsburg Teen Says Peers Vape to 'Escape' From Stress
He said that he's heard of a school restroom being called the "Juul room" because it was the site of so much vaping.
But after a ban on vape flavors, he said students turned to flavored cigarettes.
"Cigarettes are skyrocketing in popularity among teenagers," Hill Meza said.
He added that cigarette butts and vape cartridges litter school campuses. The cartridges often look like pens or flash drives, making them easier to carry around undetected.
The flavors and ease of use can contribute to the misconception that vaping is safe. But any sort of tobacco use can impair the heart and lungs and hinder brain development in young people, among other physical and psychological health risks, experts say.
Tzvieli said tobacco retailer licensing policies are a really important local tool to reduce youth access to tobacco products.
He said these policies should include minimum pack sizes and prices to make them less affordable and a cap on the number of tobacco sellers in youth zones.
Fifteen out of 19 jurisdictions in Contra Costa County require retailers to obtain a license to sell tobacco, including Richmond, according to Tzvieli.
Richmond established its tobacco retailer licensing requirements in July 2018.
The rules bar retailers from selling individual cigarettes or little cigars, packs of less than 20 or packs with fewer items than they were manufactured with; selling tobacco products with any flavor or scent other than that of tobacco itself; obtaining a license or renewing an existing one if they are within 500 feet of a parcel occupied by another tobacco retailer or within 1,000 feet of a youth zone.
The ordinance was amended in 2019 "to ban the sale of electronic cigarettes and vaping products until they're reviewed by the U.S. Food and Drug Administration," the Pulse reported at the time.
State law followed suit last year but doesn't reach as far as Richmond's regulations. Senate Bill 793 took effect Jan. 1, 2021, making it illegal to sell flavored tobacco products and tobacco product flavor enhancers in California.