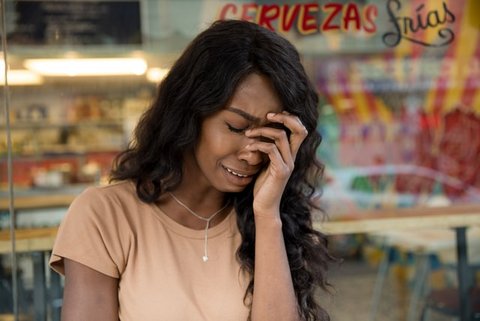 06 Jan

Pandemic Further Worsens Ongoing Youth Mental Health Crisis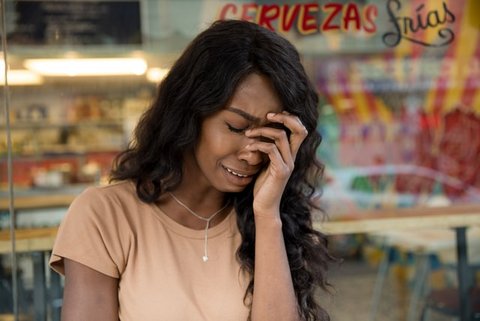 (Photo by Thought Catalog on Unsplash)
By Danielle Parenteau-Decker
Suicidal behavior and other mental health issues have been on the rise among young people for years, a disturbing trend the pandemic has made worse.
"Children and youth throughout the nation, including in California, are suffering," said Michelle Doty Cabrera, the executive director of the County Behavioral Health Directors Association of California.
Doty Cabrera made her comment during a panel discussion hosted Dec. 10 by Ethnic Media Services.
Days before the briefing, U.S. Surgeon General Dr. Vivek Murthy issued an advisory on youth mental health.
"Mental health challenges in children, adolescents, and young adults are real and widespread. Even before the pandemic, an alarming number of young people struggled with feelings of helplessness, depression, and thoughts of suicide. And rates have increased over the past decade," said Murthy in a press release from the Department of Health and Human Services.
>>>Read: Finding Light in the Darkness of Depression
In October, the American Academy of Pediatrics, the American Academy of Child and Adolescent Psychiatry and the Children's Hospital Association jointly declared a national emergency in child and adolescent mental health. The organizations said it was "inextricably tied to the stress brought on by COVID-19 and the ongoing struggle for racial justice and represents an acceleration of trends observed prior to 2020."
Dr. LaTonya Wood, a clinical psychologist and director of clinical training at Pepperdine University pointed to school closures and shutdowns as a major problem.
"We saw an increase in vulnerability and exposure to abuse and trauma," she said. "Not to mention, the social-political unrest the summer of 2020 and the ongoing racial trauma experienced in this country that our Black youth were exposed to, as well."
The interpersonal connections many Black people rely on to cope with stress were also weakened by the pandemic, she said.
"This move to distance learning and social isolation and shelter-in-place stripped away the very tools that Black families and youth historically have leaned upon to survive," she said.
>>>Read: We Need to Talk About Black Mental Health. We Shouldn't Have to Die For People to Listen.
Racism has generated additional trauma during the pandemic for Asian youth too.
In fact, among Asian American and Pacific Islanders, "individuals said the racism they experience during COVID-19 was greater than the stress of the pandemic itself," said Ulash Thakore-Dunlap, a marriage and family therapist at the Wright Institute in Berkeley.
Thakore-Dunlap said Asian youth have to contend with being blamed for the coronavirus and seeing their elders abused verbally or physically and are victims of racist attacks themselves.
She said this has left them with symptoms akin to post-traumatic stress disorder — feeling "irritated, hyper-vigilant and afraid."
Added to that, Thakore-Dunlap said Asian youth may have to struggle to get wanted mental health services, partly because of cultural differences.
>>>Read: Dealing With Depression at a Cultural Crossroads
"There's a lot of shame and stigma in accessing resources for our Asian families," she said. "Parents may be reluctant to share concerns and problems with providers and feel that problems can be dealt [with] at home." Seeking outside help may be considered shameful, she added.
For Asian youth in immigrant families, the stress of navigating two different cultures — particularly during this pandemic — puts them at greater risk for anxiety, depression and suicide, she also noted.
According to the Centers for Disease Control and Prevention, suicide is the leading cause of death among AAPI people aged 15-24. "That's a very unique distinction among other racial and ethnic groups in the United States," Thakore-Dunlap said.
She also said Asian youth who identify as female are more likely to attempt to kill themselves. But male-identified youth are more likely to actually die from their attempts.
Wood said the same is true of Black youth.
"In the last two decades, we've seen some alarming rates of increase of suicide and depression," she said.
According to Dr. Lori Turk-Bicakci, the senior program director for KidsData at the Population Reference Bureau, visits to the emergency room for suspected suicide attempts by people aged 12-17 started going up in May 2020, especially among girls. The rate was up 51% among girls and 4% among boys in February and March 2021 when compared with the same period in 2019.
Doty Cabrera said she has seen "children as young as 8 years old who have been hospitalized due to suicidal ideation."
>>>Read: Waiting to Get Kids Vaccinated Comes With Its Own Risks
Gabii LeGate, director of operations at Blossoming Minds, said a 2021 national survey by the Trevor Project reported that 42% of LGBTQ youth — including more than half of all transgender and nonbinary youth — attempted or seriously considered suicide in the past year.
"In the last year, more than 80% of queer youth stated that COVID-19 made their living situation more stressful," she said the survey also found. To make matters worse, many say they don't feel safe asking for therapy.
"If a young person needs therapy because they're being bullied at school, for example, for their sexuality, and their parents have openly stated that they don't support gay people, how is that person supposed to receive the possibly lifesaving help that they need?" LeGate said.
Young people from different backgrounds also struggle to get mental health care because their families can't afford it and because of a shortage of therapists.
"During the pandemic, we have been overworked," Wood said.
If someone reaches out for help, they may have to wait for months.
"What is a parent supposed to do if they can't get help for their children?" Turk-Bicackci asked.
For her, that question is personal.
"I'm dealing with this in my own family, so it's very difficult to find the help, and it's just very challenging. I'll leave it at that," she said, noticeably emotional. "It's my daughter's story to tell. I have a 15-year-old at home. She is one of the statistics."
The shortage is even more pronounced for people of color looking for a therapist who is the same race as them or, at least, trained in culturally informed care.
Parents and experts alike hoped that going back to school would help, but that is not always the case.
>>>Read: Distance Learning Raises Questions About Mental Health
Doty Cabrera said that on the one hand being away from the social support of school could negatively affect mental health. Yet when kids return to school, there are "higher rates of crisis." She said it isn't clear why this is, but it depends on what someone's home life is like.
If someone lives in abusive home, for example, being in school provides an escape and makes it more likely someone will realize something is wrong and be obligated to report it.
"The flip side is when children and youth go to school, they do experience social pressure … adults who may treat them unfairly, discrimination, bullying, those sorts of things that may also result in crisis," Doty Cabrera said.
>>>Read: As Pandemic Worsens' Students Mental Health, WCCUSD Tries to Keep Up
As bleak as things may seem, "adults should not despair," she said. "There is hope."
With the 2021-22 budget, the state created the California Children and Youth Behavioral Health Initiative, investing $4.4 billion over five years in training for mental health professionals, school-based services and other measures to help young people access mental health care that works for their situation.