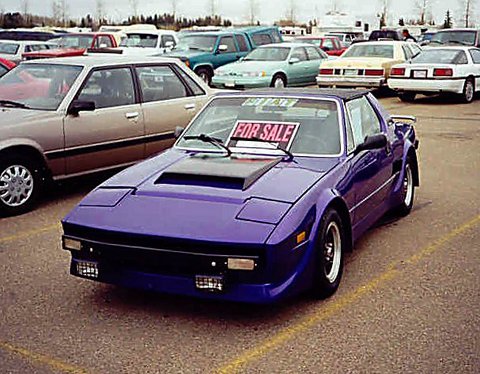 04 Mar

Buying a Car? Take Time to Read the Fine Print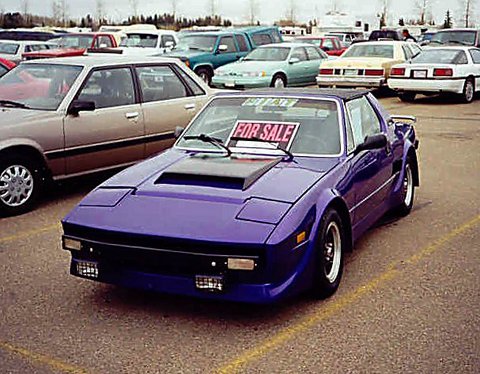 Buying a car is expensive and complicated, leaving many vulnerable to being taken advantage of. ("Fiat" by James Tworow on Flickr under CC BY-NC-ND 2.0 license)
By Danielle Parenteau-Decker
False advertising, sneaking unnecessary add-ons into contracts and deceptively low monthly payments are just a few of the tactics unscrupulous car sellers use to take advantage of vulnerable buyers, including people with low incomes or who don't speak English.
Three attorneys shared advice on how people can protect themselves when buying a car during a teleconference hosted Feb. 4 by Ethnic Media Services and the Federal Trade Commission.
Buying a car is "one of the most expensive and complicated purchases many people will ever make," said Daniel Dwyer, who works in the FTC's financial practices division. "That complexity leads to issues."
The problems faced can include "misleading ads, deceptive sales pitches, what's hidden in the fine print of a sales contract, phony online car sales" and even "yo-yo financing schemes," said EMS director Sandy Close.
It is crucial that consumers do their homework before starting the buying process, the panelists agreed.
Dwyer suggested that people figure out what they need and what they can afford. Then, they need to shop around to see prices and options at different dealers.
"Think of car-buying as a research project that starts well before you set foot on a dealership lot," Dwyer said.
Or think of it like preparing a meal.
"If you wait until it's dinner time to start planning, you'll have to go with whatever is easiest, like fast food, which could be more expensive and not as good," he said. "But if you plan ahead, you get to choose the recipe."
Panelists suggested that when you've settled on a car, ask the dealer for the out-the-door price, which includes all charges and fees, in writing. Attention to detail is important because dealers will sometimes advertise a price that isn't available to everyone or say an advertised car isn't available. Then, they might try to sell you something more expensive.
Beth Goodell of Mid-Minnesota Legal Aid suggested that would-be car buyers use the Kelley Blue Book to find out the value of a car, especially a used one, and said not to pay more than that. Also for a used car, get a vehicle history report, which "will tell you ownership history, whether the car was in any accidents, its repair records, and whether it was ever declared a salvage — the kinds of things you need to know when buying," Dwyer said.
"Vehicle history and safety probably won't come up, so you need to know to ask about them," he said.
When it comes to financing, he advised going to a bank or credit union to try to get preapproved for a loan before visiting the dealer.
"Otherwise, you'll be relying on the dealer to arrange options," he said. "And without preapproval, it's harder to avoid a situation like in our Bronx Honda case, where we alleged the dealer tacked on extra fees and interest for African-American and Hispanic buyers."
>>>Read: FTC Warns of Fraudsters Who Prey on People of Color
Dwyer shared things to keep in mind once you are at the dealership, also. Among them, remember that prices can be negotiated and focus on the out-the-door price, not the monthly payment.
"Otherwise, you may end up with a car loan that's a little less expensive each month but lasts a lot longer and costs a lot more," he said.
Joseph Jaramillo of the Oakland-based Housing and Economic Rights Advocates expanded on Dwyer's comments.
"A lot of times, I think we as consumers can get lured in by the offer of a low monthly payment," he said. "But often, those offers also have longer loan periods and higher interest rates, which means that overall they're more expensive."
Also, be wary of extras the dealer insists you need.
"Many things that seem required are actually optional," Dwyer said.
Some dealers may push add-ons like extended warranties and theft-deterrent devices to boost their profits. In addition to pushing customers into accepting such things, they might also put them in the contract without the customer's knowledge.
Dwyer said that's why it is so important to read all documents carefully and make sure you understand what they say. Don't let the dealer rush you, and don't rush yourself, he advises.
Goodell recommended taking someone with you to the dealer to be a witness to conversations.
That way, "there is another person who hears what the dealer says to you, promises the dealer makes, and pressure the dealer puts on you," she said. "It's important later on if something goes wrong that you have another witness."
This can be particularly important for non-English speaking buyers. But even if the dealer can communicate in a language other than English, don't assume that makes them trustworthy, Goodell cautioned. Be firm about what you want and what you're willing to pay.
"Be prepared to walk away when you're being shown cars and prices that you don't want or that's beyond your price ability," Goodell said.
She acknowledged that while lower-income households sometimes lack time and resources, it is important for people to be able to make more than one trip to a dealer.
Jaramillo said that California gives consumers some added protections that aren't available in every state.
The Car Buyers' Bill of Rights requires dealers to provide all charges itemized in writing, an inspection report for certified used cars, a buyer's guide for used cars and the buyer's credit score and how it is used. Additionally, the state's contract translation law says that if an automobile transaction is conducted in Chinese, Tagalog, Vietnamese, Korean or Spanish, the buyer's guide and any sales or financing contracts must be provided in that language.
If a person believes a car dealer has scammed them, they can file complaints with the FTC in English or Spanish, the Better Business Bureau and, for California buyers' bill of rights violations, the state Department of Motor Vehicles. For legal issues, people may contact local legal aid, look for a lawyer through the National Association of Consumer Advocates or try representing themselves, particularly in small claims court.