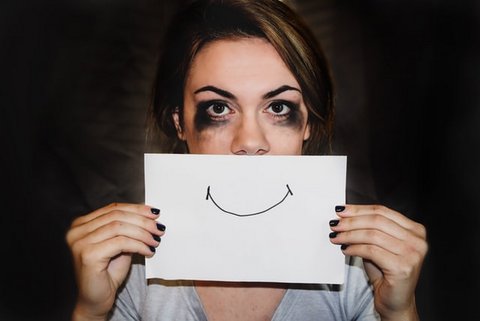 08 Mar

For the Latinx, Mental Health Care in Spanish Is Hard to Find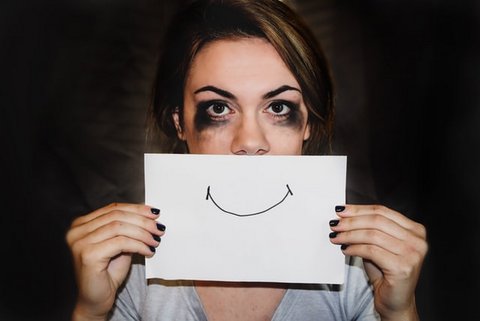 (Photo by Sydney Sims on Unsplash)
By Grace Galletti
If mental illness is left untreated, it can last longer and get worse — especially when compounded by the stress of the pandemic. Unfortunately, for Latinx people who speak little to no English, getting mental health treatment is particularly difficult.
Only a third of Hispanic people with mental illnesses received treatment according to the 2019 National Survey on Drug Use and Health administered by the Substance Abuse and Mental Health Services Administration. And a recent survey by the National Alliance for Mental Illness confirmed this is still a problem. Seventy percent of Hispanic people reported there was a time in their life when they wanted mental health treatment but did not receive it, compared to 54% of white people.
>>>Read: Finding Light in the Darkness of Depression
Language is one of the biggest obstacles standing in their way.
"There's a huge gap in terms of people who have limited English proficiency and whether or not they can actually access services," said Dr. Adrian Aguilera, director of the Latinx Center for Excellence in Behavioral Health in the school of social welfare at UC Berkeley.
According to the National Latino Survey conducted by the Pew Research Center in 2017, 38% of Latinos speak mainly in Spanish yet a lot of mental health services are not available in that language. Community-based organizations in Richmond, however, are working to combat this.
Erika Ramirez, program coordinator at The Latina Center, said she has heard from clients that even if they are referred to a therapist, they are unable to speak to them. They also said they did not feel understood by the therapist because of the cultural differences. Dr. Kurt Organista of the school of social welfare at UC Berkeley said that if people can't get the appropriate treatment in Spanish, they are likely to stop seeking help all together.
"You can be the most culturally competent person, the most culturally competent therapist, but if you cannot communicate, then there's a huge barrier," said Aguilera.
>>>Read: Language Barrier Poses Extra Challenge to Latinx Domestic Violence Survivors
In light of this, the nonprofits The Latina Center and Familias Unidas, which serve the Latinx community in Richmond, provide free mental health services in Spanish. Cris Stahl, clinical director at Familias Unidas, said that having their entire staff speak Spanish and their materials translated into Spanish makes the organization more accessible and welcoming.
"Instead of hiring one or two people that speak Spanish or offering some kind of translation service, we are fully bilingual," said Stahl.
But Familias Unidas is not the norm.
In 2015, only 5.5% of U.S. psychologists said they were able to administer mental health care services in Spanish, according to the American Psychological Association. In California, however, almost 40% of people are Latinx.
Contra Costa County shares this shortage, leading local clinics to compete to provide mental health care in Spanish.
Terry Ahad, a bilingual mental health clinician, left La Clínica de la Raza in 2010 when Central Adult Behavioral Health, a clinic operated by the county, offered a more challenging job and a bigger paycheck. Although each clinic focuses on different types of mental health issues, they both serve low-income communities and try to provide bilingual services for people who speak little to no English.
"I think everywhere people are struggling to get Spanish-speaking clinicians," said Ahad.
A few years ago, the person who originally hired Ahad at La Clínica tried to recruit her back because they were struggling to bring in new bilingual clinicians.
"We've gone through attrition too," said Fátima Matal Sol, program manager at Contra Costa County Health Services Department. "That clinic where Terry is had five clinicians — all bilingual and culturally competent — but they retired."
Interpreting also comes with its own barriers.
"When I offered to assign them to a clinician, but through the interpreter line, they just don't feel comfortable," Ahad said. "They're saying, 'It's like I'm having to share my story to two strangers, not just one.' "
Sol said there are currently no initiatives underway in Contra Costa County to address the shortage of bilingual mental health professionals. She said she believes more efforts need to be made at the college or graduate level to encourage Latinos to enter the field.
"Overnight, we're not going to get thousands and thousands of Spanish speakers," Aguilera said. "So we need to keep moving in that direction."
The Latinx Center for Excellence in Behavioral Health is trying to increase the amount of Latinx and Spanish speakers in the mental health field. "What we try to do is to recruit and train folks with Latinx backgrounds, most of which are Spanish speakers, to get trained in behavioral health and then go out into the community," said Aguilera.
The language barrier also makes it hard for people who speak little to no English to navigate the healthcare system and find resources. Organista said that outreach in Spanish is just as important to reduce stigma, educate about mental health and raise awareness about resources available.
It's also important to acknowledge the diversity of experiences within the Hispanic community, according to Dr. Ruby Castilla, president of the American Society for Hispanic Psychiatry. Factors such as level of education, immigration status, socioeconomic status, gender and more will change the stresses that an individual faces.
>>>Read: Pandemic Further Worsens Ongoing Youth Mental Health Crisis
While bilingual practitioners are important to increasing access, Latinx people face other obstacles such as a lack of culturally appropriate services and lack of health insurance. For The Latina Center and Familias Unidas, providing their services for free and regardless of legal status is important in addressing these other obstacles.
Although more work needs to be done, Organista is hopeful.
"We're in a significantly better place," said Organista, "because now we have a lot of community-based agencies and now we have a lot of federally qualified health care centers that are embedded within low-income communities of color."
If you or someone you know needs mental health services in Spanish, you can call The Latina Center at 510-233-8595 or Familias Unidas at 510-412-5930. You can also contact Crisis Text Line by texting "AYUDA" to 741741.