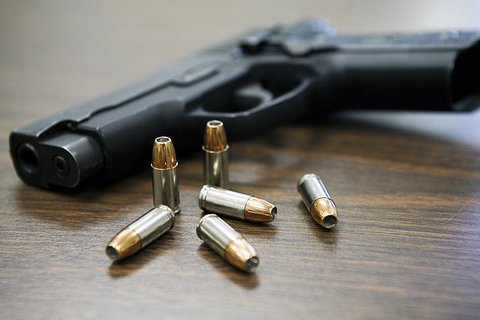 08 Apr

California Black Media Brings New Lens to Sacramento Shootings

Ed. Note: In the early morning hours of Sunday, April 3, more than 100 shots were fired just blocks from California's state Capitol building. The deadly spree, which officials say is gang-related, claimed six lives, with two others hospitalized. The mass shooting marks the deadliest this year in California and the deadliest ever in Sacramento. Tanu Henry is the editor of California Black Media, which advocates for Black-owned newspapers in California. Antonio Ray Harvey is a a veteran reporter who has covered the Sacramento area for more than two decades. The two spoke with EMS Associate Editor Sunita Sohrabji about the shooting.

What was your reaction when you first learned of the shootings?

Tanu Henry: When we first heard about the shootings, we were shocked — we typically cover politics and policy. But here we had a high-profile shooting only blocks away from the state Capitol. We had all been there for dinner together just two weeks earlier. But we knew the shootings reflected what is happening in Black neighborhoods across California — it embodied two principal concerns, crime and gun violence. We wanted to cover it through a community lens as well as a policy lens. So we assigned a reporter with deep roots in the Black community of Sacramento.

How has the community responded?

TH: Everyone was horrified by the shootings and the brazenness. As people process it, they are overwhelmingly sad and want to do something about it. We're going to follow up using the policy lens to see what policy makers are proposing and how community-based organizations and advocates are responding.  As for motive, it's too early to even speculate — how 100 rounds were fired in a place like that. It's a topic a lot of people are following.

Antonio, where were you when news started emerging about the shootings?

Antonio Ray Harvey: I was about to cover a Sacramento Kings game for the Associated Press. So I was already heading downtown to the scene of the crime.

Who was your first source for information?

ARH: One of my sources was able to fill me in immediately about word on the street. He said that Sacramento gang members were involved: the Garden Bloc Crips and the South Sacramento 29th Street Crips. He also told me that the shootings did not happen at a nightclub, as was initially being reported.

There was a fight that broke out before the shootings, which may or may not have been connected to the incident. Police are still trying to find out whether there is a connection, and so am I.

Who are some of your most-consistent sources?

ARH: One of my first sources for this story was Stevante Clark, whose brother Stephon Clark was fatally shot by Sacramento police in 2018. I spoke to Stevante on Monday. He knew one of the victims, Sergio Harris, who had a wife and three kids. The Black Lives Matter movement feeds me a lot of information. I also have a range of sources within law enforcement.

During all my years of reporting in Sacramento, I have tried to become a trusted member of the community. Readers trust that I will provide critical and unbiased information. Many people won't talk to other reporters, but they will talk to me.

What do we not yet know about this story and what do we need to know?

If the suspects were targeting a specific person, why did they spray bullets into the crowd? I want to understand the motive.

Apart from that, we have to break the pipeline of kids becoming gang members. Most of them are dropouts: They trust gang members more than anyone else. Many of them will repeatedly go into the juvenile detention system. When they come out, they don't have any skills, so they go right back in. There is no rehabilitation, no skill development in the juvenile detention system.

Will these shootings have a lasting impact or disappear with the next gun violence incident?

ARH: Guns are everywhere in Sacramento, especially ghost guns, which are untraceable. (Ghost guns are bought online and can be assembled at home.) The Bureau of Alcohol, Tobacco, and Firearms recently arrested members of the Oak Park Bloods and confiscated 20 ghost guns.

Assembly member Mike Gipson of Carson (in Los Angeles County) has introduced a bill to restrict the use of ghost guns. Whether this will this happen or not is very hard to say. It is going to get politicized. Media need to report gun violence, to keep it out there, so that people understand that it is happening right under their nose. There has to be a solution.