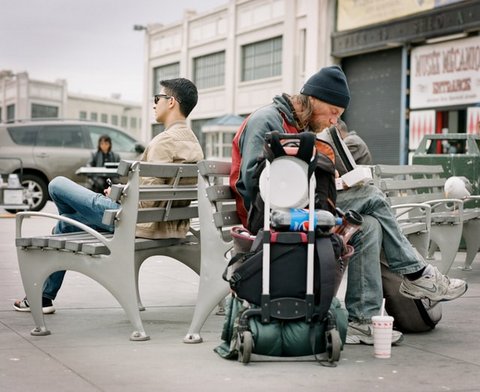 25 Apr

Té's corner: 'the p's'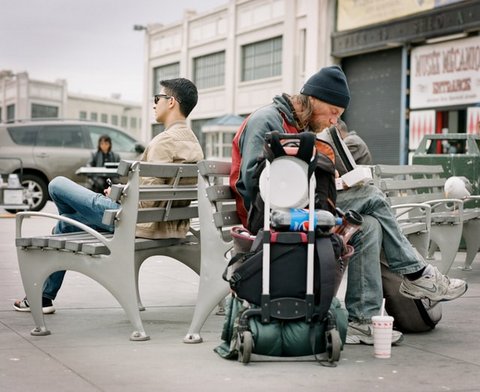 Two men sit in San Francisco on different ends of the financial spectrum. (Photo by Benjamin Disinger on Unsplash)
By Donté Clark
poor people penny pinching
'nd panhandling prayers for per diems
prefer pushin 'nd peddling, prostituting
to participate in purchasing the presence of presents to pastime.
a pathological pathway of the proud
from peasant to pedestal
it's the pain of people
who pretentiously post photos of prized possessions;
paper, pendants, porsches 'nd pistols
the perpetual penury of particular parenting
that preludes the p-popping 'nd parking lot pimpin'
a plethora of porches from parchester to philadelphia patron pouring
parading poison to preteens while police patrollin'
these project parties are a paradigm of pagan pandemoniums
posed as positive
pretendin' pretty preach prolific but be petty
proclaiming peace with no prosperity
protest protest protest … till popped by projectile. pause. then protest.
must be the prey of politics, performers of propaganda
pupils of predictive programming
'nd pages 'nd pages 'nd pages of paragraphs
prose papers by poets 'nd professors philosophizing 'nd pleading
against mass promotion of the piercing parables of our poverty
pain for profits? hmm, perhaps. anyhow
— just my personal perspective from the p's
>>>Read Donté's other work for National Poetry Month 2022: "pray for"