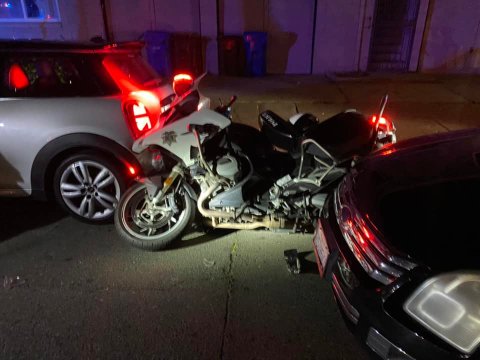 09 May

Police Say Intoxicated Driver Crashed Into Police Motorcycle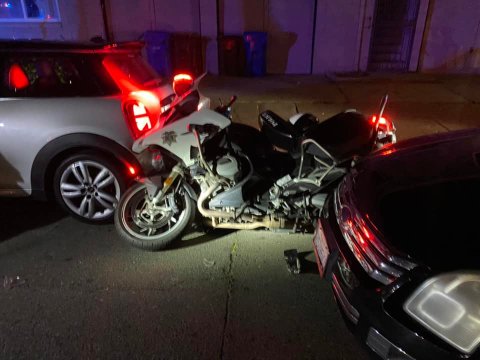 Richmond Police say a drunk driver plowed into an officer's parked motorcycle Saturday. (Courtesy of Richmond Police)
By Tony Hicks
Bay City News Foundation
Richmond Police say a drunk driver crashed into a parked police motorcycle Saturday night as an officer was conducting an investigation.
A post on the department's Facebook page said "the car crashed into the officer's motorcycle at a significant rate of speed; we are EXTREMELY grateful that no one was killed."
Police said the intoxicated driver had a felony DUI warrant for his arrest and was already on probation for DUI. According to police, a roadside breath test showed the suspect's blood alcohol level was more than three times the legal limit of .08.
Police said there were "minor injuries" but didn't specify who was injured.
Copyright © 2022 Bay City News, Inc. All rights reserved. Republication, rebroadcast or redistribution without the express written consent of Bay City News, Inc. is prohibited. Bay City News is a 24/7 news service covering the greater Bay Area.