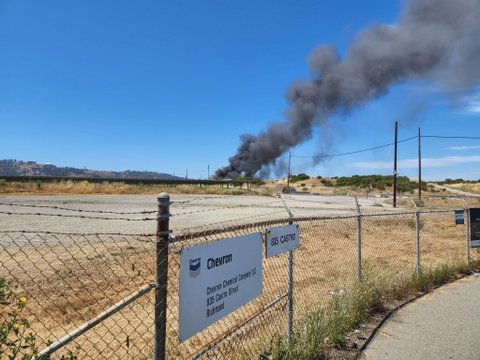 26 May

Striking Workers at Chevron Refinery Reach Tentative Agreement With Company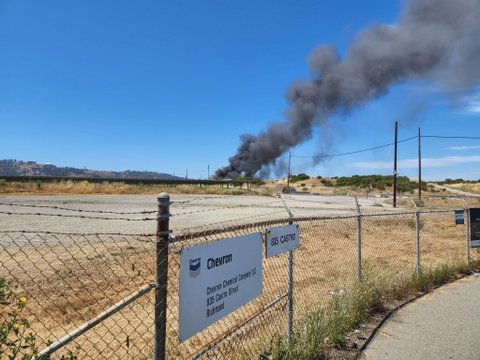 With a protest going on nearby for Anti-Chevron Day on May 21, smoke billowed from Chevron Richmond property. (Denis Perez-Bravo / Richmond Pulse)
RICHMOND (BCN)
Workers at Chevron's oil refinery in Richmond have reached a tentative agreement with the oil giant after a months-long strike, the company announced Thursday.
Details of the agreement were not immediately released pending a vote by members of United Steelworkers International Union Local 5, which represents the workers. The union members will vote on the agreement, with the results expected next week, according to Chevron.
The workers went on strike in March, alleging that Chevron was offering an inadequate increase in wages to address increased medical costs and fatigue.
Copyright © 2022 Bay City News, Inc. All rights reserved. Republication, rebroadcast or redistribution without the express written consent of Bay City News, Inc. is prohibited. Bay City News is a 24/7 news service covering the greater Bay Area.