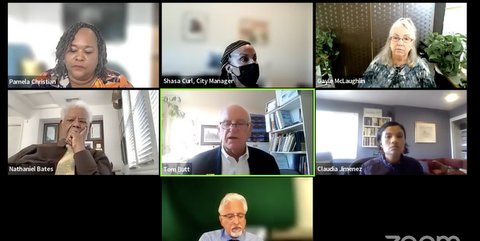 08 Jun

Richmond Firefighters Working 24-Hour Shifts, Captain Says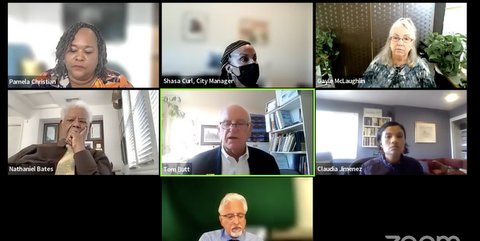 By Julia Métraux
Richmond firefighters sometimes have to work 20- to 24-hour shifts, one fire captain told the Richmond City Council on Tuesday.
Anthony Woodards, a fire captain with Richmond Firefighters Local 188, told the council he and his colleagues have to work so much overtime because of unfilled positions and people being on leave.
"What happens when you work an insane amount of hours, physically, your body starts to break down; your emotions goes through the roof," Woodards said. "And as a result, more firefighters are placed on injury leave and the number of stress claims double."
Both the Richmond Fire Department and Richmond Police Department gave budget presentations to the council at Tuesday's meeting. While most of their presentations focused on the services they provided, concerns were raised about how unfilled positions affect both departments.
Fire Chief Angel Montoya said that the department has vacancies for one battalion chief, two fire captains, two engineers, three firefighters and an emergency services manager.
Vice Mayor Eduardo Martinez asked if Chevron compensates the city for assistance with managing fires on its property. Richmond's fire department responded to a fire at a warehouse that is part of Chevron's Richmond refinery in late May. Chevron also has an on-site fire department.
"This is something that's reciprocal between the both of us and as far as my knowledge," Montoya said about the two fire departments aiding each other without charging the other.
Council member Nathaniel Bates also asked acting Richmond Police Chief Louie Tirona about whether more police officers could help manage traffic safety. Bates said a man died in a hit-and-run March 21 in Richmond in the area of South 8th Street and Hoffman Boulevard.
Tirona said that the number of police officers in the traffic unit has decreased over the years.
"Five officers are assigned to the traffic unit, [and] that's significantly smaller than what it used to be," Tirona said. "At its largest, it was closer to 10."
>>>Read: Police Adapting to Changing Expectations, Says Acting Richmond Chief
Bates asked if it was possible to hire people who would not be a "complete police officer" whose main objective would be to manage traffic.
"I know from the public perception, [that] public safety is the No. 1 priority people expect from any jurisdiction," Bates said.
Tirona said the Police Department is open to exploring different options to address traffic safety, although there may be restrictions on who is able to enforce traffic safety and address traffic violations.
"We have obtained grants through the Office of Traffic Safety, which do allow for reimbursement when we do operations for speeding or drunk driving," Tirona said. "Those are still in the works, but I agree that looking at any other possibilities to improve traffic safety and just in general needs to be looked at."
Addressing a Whale-Sized Problem
A dead whale beached in Richmond on May 20, and the whale's carcass was moved near the waterline development in Brickyard Cove. Richmond City Manager Shasa Curl said the city is in conversation with the United States Army Corps of Engineers, the party that will decide what to do with the whale's carcass.
"We will continue to keep the City Council updated as the situation unfolds," Curl said, "and on behalf of the city of Richmond, I would like to apologize to the residents that have been inconvenienced by the circumstances."
Curl also recommended that residents reach out to their congressperson, Mark DeSaulnier, on any issues that the carcass has caused.
Council member Gayle McLaughlin also has asked the engineer corps how long the removal should take, but she had not received a response.
"Some of the residents are just really bombarded with the odor of this decomposing whale," McLaughlin said.
Council members Demnlus Johnson and Melvin Willis were absent from Tuesday's meeting.