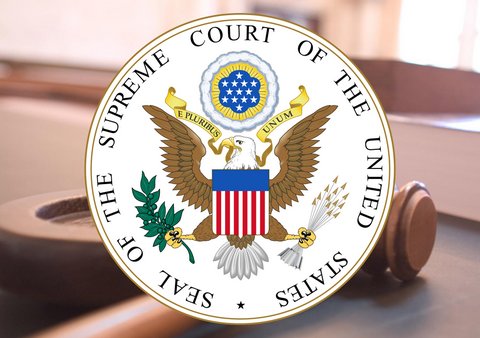 25 Jun

Medical, Legal Experts Foresee Dire Consequences in Supreme Court Ruling on Abortion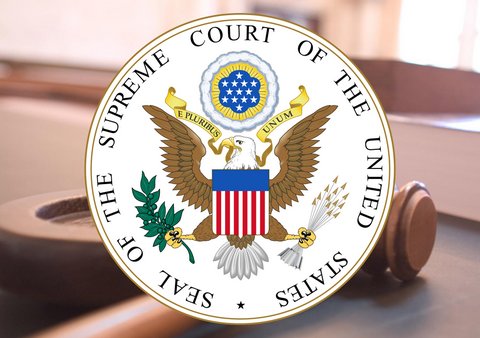 (SCOTUS / Joe Gratz via Bay City News)
By Kiley Russell, Alexandra Garci, Allison Dickson and Molly Burke
Bay City News Foundation
In the wake of the U.S. Supreme Court's ruling overturning the landmark Roe v. Wade decision, medical experts and legal analysts across the Bay Area warned of dire consequences to the health and well-being of women in states where abortion is now punishable by law.
In its decision on Dobbs v. Jackson Women's Health Organization, the court's conservative majority ended 50 years of constitutional protections for abortion — it also may foreshadow additional threats to rights currently protected by the courts.
"I knew it was coming but it did feel like a gut punch this morning," said Cal State East Bay Assistant Professor Susan Forsyth, maternity course lead at the school's department of nursing.
"[The court's ruling] will really damage the physical and psychological safety and well-being for folks who are forced to carry a pregnancy to term," Forsyth said.
The impacts will be especially harsh for low-income women and women of color, which was always the aim of far-right Republicans and anti-abortion activists, she said.
"I think that folks underestimated right-wing Republicans' capacity to lie and essentially prevaricate on what their true aims where," Forsyth said. "This has always been their aim. I believe it's always been about control of women's bodies and poor women's bodies and women of color's bodies."
Grace Howard, an assistant professor for the Department of Justice Studies at San Jose State University, said that from the moment Roe v. Wade was overturned, abortion became completely inaccessible in about 22 states.
Howard anticipates more people traveling to California and other states where access to the full range of medical services is still legal but also warns that a national abortion ban could well become a reality.
"I think it's not exaggerating to anticipate if the Republicans take control of Congress to see a federal level ban on abortion," said
Howard, an expert in reproductive law and politics, the criminalization of pregnancy and reproductive rights.
She also foresees attacks on other privacy rights, including contraception, non-procreative sex, gay marriage and interracial marriage.
"The only place where women have any rights in the Constitution is the right to vote. That's all you got, so the implications here are huge. This is an earth-shattering decision," said Howard.
And while abortion is now illegal in many states, Howard says that doesn't mean people will stop seeking them out.
She expects more people to have illegal abortions and that this decision will disproportionately harm people of color, low-income people, and queer and non-binary people.
"People will be risking their physical health and their freedom to do this," said Howard.
In the majority opinion, Justice Samuel Alito argued against Roe v. Wade, citing historical precedence and tradition, but Samantha Francois, a history professor at Cal State East Bay, notes that history can be a dark place for women.
"What I know from women's history is that women will die," Francois said. "I also know that overturning 50 years of precedent usually brings us forward. This decision takes us back."
Francois recounts the time in history before Roe v. Wade, when abortions were illegal throughout the country and said this decision makes her think about the "dying declarations" of the 1930s, when doctors denied women dying of an illegal abortion any sort of medical care.
"I'm not sure what to tell my students other than to keep fighting for people in office who believe that they should have bodily autonomy," she said.
Gilda Gonzalez, the CEO of Planned Parenthood Northern California, said that the Supreme Court's decision to overturn Roe v. Wade was awful and wrong, though she feels grateful that California has continued to protect the right to an abortion.
"It really is not American and it's not the best of what America has to offer," Gonzalez said.
The organization, which provides reproductive healthcare including abortions, will continue to serve Californians and out-of-state residents alike.
Gonzalez said that the clinics, spread throughout the Bay Area, have already seen an influx of out-of-state residents following Texas's passage of Senate Bill 8, a restrictive anti-abortion law, in 2021.
The nonprofit has already hired more clinicians and is discussing more hours of operation to accommodate more patients.
"Abortion is healthcare," Gonzalez said. "It is a regular part of services patients need and want and to be denied that is absolutely wrong and awful."
Gonzalez, on her way to speak at a San Francisco rally against the court's ruling, said that the best way for concerned Californians to support the right to an abortion for those in other states is to connect with local Planned Parenthood offices in affected states.
Here in California, Gonzalez said, legislation is in motion to codify the right to an abortion as an amendment to the state constitution, potentially reaching the ballots of voters in November if it passes the state Senate.
The court's reputation could also suffer because of its decision, even as a Gallup poll released Thursday — prior to the ruling's announcement — shows Americans' confidence in the institution hit an all-time low.
The poll shows that only 25% of adults have "a great deal" or "quite a lot" of confidence in the U.S. Supreme Court, which is down from 36% a year ago.
Earlier this month, Gallup released another poll showing that only 35% of Americans were in favor of overturning Roe.
"I think this is going to be a major blow to the Supreme Court's legitimacy for a long time to come," said Erwin Chemerinsky, dean of the University of California at Berkeley School of Law.
"[The decision] is not at all about legal reasoning," Chemerinsky said. "It's entirely about a conservative majority on the court following conservative ideology."
Copyright © 2022 Bay City News, Inc. All rights reserved. Republication, rebroadcast or redistribution without the express written consent of Bay City News, Inc. is prohibited. Bay City News is a 24/7 news service covering the greater Bay Area.