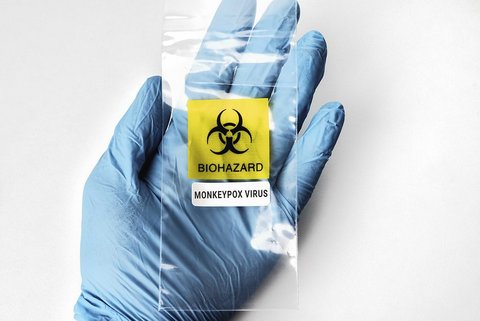 26 Jul

Monkeypox Is Not a 'Gay Disease,' Epidemiologist Says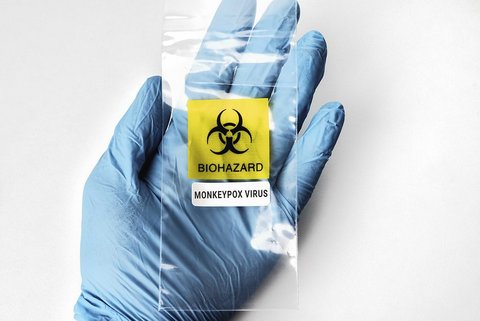 ("Monkeypox Virus" by Flickr user The Focal Project under CC BY-NC 2.0 license)
By Anahi Tabares, RP Editors
The World Health Organization on Saturday declared monkeypox a global health emergency. The last time it made such a declaration was in January 2020, in regards to the coronavirus.
The monkeypox virus is not new, but it is capturing the attention of medical professionals around the world.
"We have an outbreak that has spread around the world rapidly, through new modes of transmission, about which we understand too little, and which meets the criteria in the International Health Regulations," WHO Director General Dr. Tedros Adhanom Ghebreyesus said in a statement.
Endemic to central and western Africa, the virus is known to have come in contact with the human population through the Congo rope squirrel and the Gambian giant pouched rat.
According to Dr. William Schaffner, professor of medicine in the division of infectious diseases at the Vanderbilt University School of Medicine, 98% of those with monkeypox have been men.
While it is important to mention that men who have sex with men have been found to have the highest risk of contracting this virus, Dr. Gregg Gonsalves, associate professor of epidemiology at the Yale Institute for Global Health, said that monkeypox is not and should not be seen as a "gay disease."
"Stigmatization and discrimination against men who have sex with men will make this harder to confine," he said.
Gonsalves and Schaffner spoke on a panel of three doctors hosted by Ethnic Media Services for a June 24 press briefing.
There are two major strains of monkeypox, the Central African and West African strains, but this year, over 15,000 cases have been reported throughout the world. Monkeypox is a member of the larger family of viruses that includes smallpox. Like its name suggests, the virus was first identified in monkeys.
"This is a virus which is spread through close personal contact, usually skin to skin contact among humans," said Shaffner.
That means it "could spread easily inside a crowded dance club or at a concert or any other venue where you have lots of people together and they're having a good time…" said Dr. Ben Neuman, professor of biology and chief virologist at the Global Health Research Complex at Texas A&M University. "It's not something that is scary right now but could get out of hand."
It can also be spread through droplet transmission and contaminated bedding and towels. This virus does not spread rapidly, however.
Symptoms associated with this virus include chills, fever, swollen lymph glands and rash development. There is a resemblance to smallpox, which was officially declared eradicated in 1979. Rashes that can appear in areas such as the arms, hands, face, head, leg, feet and genitals are a common symptom of both. Another sign of this virus is blisters, which are highly contagious.
According to Schaffner, cases of monkeypox have been found in people ages 20-76 with an average of 37 years old. On Friday, health officials announced that two children have been diagnosed with monkeypox in the U.S. As of July 20, the number of cases worldwide is 18,095, according to the CDC. Of those, 3,487 cases have been reported in the U.S. as of July 25.  The first two cases in California were found in the Inland Empire and Contra Costa County. States in the U.S. with over 100 cases of monkeypox are California, Illinois and New York.
Two vaccines, Jynneos and ACAM2000, are FDA-approved to protect people from monkeypox. The Jynneos is thought to be safer. Both vaccines contain live virus, but only the one in the ACAM2000 is capable of replicating in humans.
Monkeypox vaccines are in short supply, however, prompting health officials to prioritize those at highest risk. In Contra Costa County, vaccine priority is given to cisgender men who have sex with men and transgender men and women who have had certain sexually transmitted diseases in the past three months or who have engaged in specific sexual practices. For more information, visit cchealth.org/monkeypox.