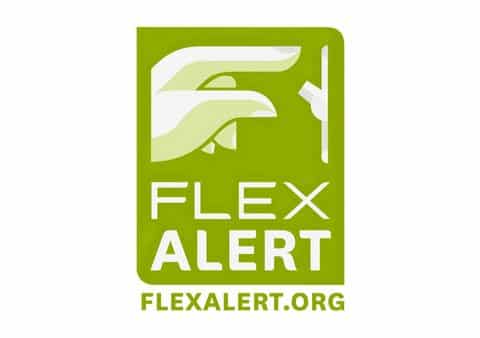 05 Sep

State Says More Energy Conservation Needed to Avoid Outages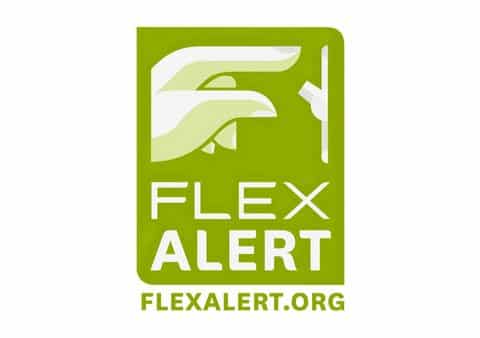 The California ISO Flex Alert logo. A Flex Alert is a call for consumers to voluntarily conserve electricity when there is an anticipated shortage of energy supply, especially if the grid operator needs to use reserves to maintain grid integrity. (California ISO via Bay City News)
By Bay City News Service
As Californians hunker down during a punishing heat wave, state officials on Monday issued a power grid emergency alert and renewed pleas for consumers to find ways to cut back on electricity use to help avoid rolling blackouts.
The tec, which runs the state's power grid, is bracing for energy deficits and said rotating outages are possible on Monday.
"We have now entered the most intense phase of this heat wave," said Elliot Mainzer, chief executive officer of the system. "Forecasted demand for Monday and Tuesday is at all-time record levels and the potential for rotating outages has increased significantly."
>>>Read: State Officials Say Prolonged Heat Wave Likely to Stretch Electricity Resources
The state is looking at energy deficits of 2,000-4,000 megawatts — up to 10% of normal electricity demand.
"In fact, we need two to three times as much conservation as we've been experiencing to keep the power on," Mainzer said.
During historic heat across the state over the past five days, consumers have done better than expected, officials said.
Power use over past two evenings came in about 1,000 megawatts below what was expected — about 2% below the state's forecast for energy use, Mainzer said.
"We know it's been a long haul, and it's about to get even more difficult, but the efforts of electricity consumers and our partners at the utilities and state agencies are making a real difference," Mainzer said at a press briefing Monday in Mather alongside representatives of health, utility and fire agencies.
A statewide Flex Alert is in place for Monday from 4 to 10 p.m., and the ISO also issued the Energy Emergency Alert 1 for 5 to 9 p.m., indicating that energy deficiencies are expected because all resources are in use or committed.
During the press conference, National Weather Service representatives and state officials from the Office of Emergency Services, Cal Fire, the department of public health and the California Public Utilities Commission addressed health and safety issues surrounding heat and fire danger.
"Since the first Flex Alert was issued last Wednesday, Californians have flexed their power, conserved energy and helped keep our electric grid stable," said Alice Reynolds, president of the California Public Utilities Commission.
She urged consumers to step up those efforts.
"After 4 p.m., remember to turn off unnecessary lights, take a break, stop using your washer and dryer, dishwasher, oven, stove and all electrical appliances and turn the air conditioner to 78 degrees or above," Reynolds said.
Utilities have stepped up efforts to enroll customers in emergency load reduction programs, and staffing has been increased over the Labor Day weekend to address emergencies, Reynolds said.
Copyright © 2022 Bay City News, Inc. All rights reserved. Republication, rebroadcast or redistribution without the express written consent of Bay City News, Inc. is prohibited. Bay City News is a 24/7 news service covering the greater Bay Area.