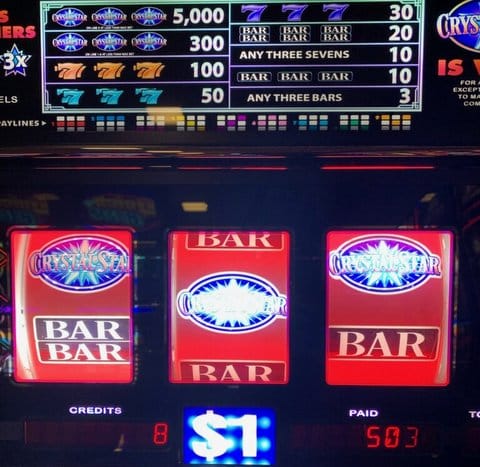 06 Sep

Props 26 and 27 Could Help Some Tribes, But Not All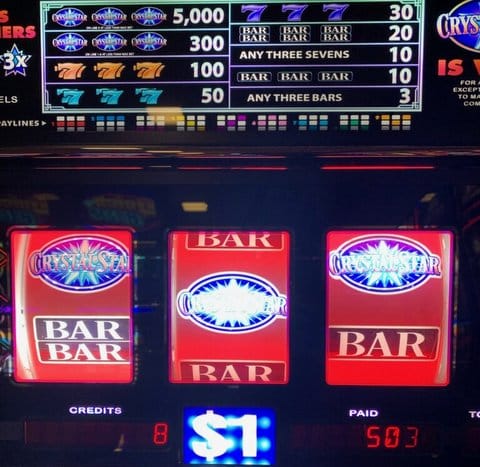 The Lytton band of Pomo Indians does not have a gaming compact with the state, which affects the types of games it can offer at its San Pablo casino and means it would not be covered by Props 26 or 27. (Malcolm Marshall / Richmond Pulse)
By Samantha Kennedy
Propositions 26 and 27 on the November statewide ballot could change the face of gambling for some Indian casinos in California.
Proposition 26 would legalize in-person sports betting and dice games at certain tribal casinos and horse-racing tracks. Proposition 27 would legalize online sports betting that is offered by Indian tribes, with or without a partner gambling company.
But the Lytton Casino in San Pablo would not be affected.
The neighborhood around Lytton would never be mistaken for Las Vegas. Nearby, there is a FoodMaxx, fast food restaurants and a Planet Fitness. But inside the casino is another story.
The casino's aisles have more than 1,000 gaming machines. But even though the money and customer experience are the same as at any casino, the machines and laws are different.
The Lytton band of Pomo Indians that operates the San Pablo casino is one of more than 60 federally recognized tribes in California with a casino. But the difference between Lytton and other tribal casinos such as Cache Creek Casino Resort depends on what the tribe and state have agreed on.
Operators of casinos like Cache Creek have entered into a tribal-state gaming compact, which determines what kind of gambling is allowed. Tribes usually enter into a compact when they want to offer gaming on class III machines, the typical "Vegas-style" slot machines. Class III machines rely on random number generators unlike the bingo-style games used in class II machines, at Lytton.
If Prop 26 passes, tribes with compacts could offer sports wagering and blackjack. According to the measure, backed by several California tribes, negotiations surrounding individual tribal compacts would need to happen before gambling activities could increase.
Not all gaming tribes have these compacts. A compact must go through a state and federal approval process and can be denied.
If anyone is familiar with fallen-through compacts, it's the Lytton band of Pomo Indians. The tribe's plan was never to turn San Pablo into Vegas — a concern raised by some local politicians. Despite the insistence of the tribe's chairwoman, Margie Mejia, the political opposition forced the tribe to not go through with the compact that had been signed by then-Gov. Arnold Schwarzenegger. The compact would have allowed an expansion of Lytton's machines exceeding what the casino has now.
The tribe settled for class II video gaming machines, which are not as profitable as the class III units. But they've made it work. The casino generates 60% of the city of San Pablo's general fund revenue and is its third-biggest employer.
But, as with many other tribal casinos, a decrease in gambling during the pandemic took a toll on Lytton and San Pablo. Every month the casino was closed translated into about $2.3 million in lost revenue, according to the city's annual financial report.
A fiscal impact statement by the state Legislative Analyst's Office estimates sports betting legalized through Prop 26 could produce "tens of millions of dollars" annually in the state.
The Coalition for Safe, Responsible Gaming, which supports Prop 26 and opposes Prop 27, says that money could be used "for public schools, mental health programs, public safety, wildfire prevention, affordable housing, senior services and other state priorities."
Prop 26's push for in-person sports betting will be on the November ballot next to Prop 27, which hopes to take betting online. California tribes and internet sports betting operators would partner in the enterprise. According to the text of Prop 27, it would "generate billions of dollars in revenue to help fight homelessness and expand mental health support in California."
Prop 27 requires tribes to make payments to the state that would go into a new California Online Sports Betting Trust Fund. According to the state Legislative Analyst's Office, money that does not go toward state regulatory costs "would be used for two major purposes: 85 percent to address homelessness and for gambling addiction programs … 15 percent for tribes that are not involved in online sports betting. Tribes could use these funds for tribal government, health, economic development, or other purposes."
Moving revenue streams online could prevent the losses gaming tribes saw because of COVID but could cause sovereignty problems for tribes. 
Opponents of Prop 27 say it would break "the promise of gaming exclusivity between California voters and our Native American Tribes," making it "a direct attack on tribal sovereignty."
Excluding online betting from Prop 26 "is the right thing to do for tribes and tribal sovereignty," Mark Macarro, chairman of the Pechanga Band of Luiseño Indians, said at a 2021 sports betting conference held at the Pechanga Resort Casino, the New York Times reported.
Both propositions say they would benefit small tribes. But tribes like the Lytton Band of Pomo Indians wouldn't directly benefit from either Prop 26 or 27. Without a gaming compact and surpassing the machine limit to be considered a non-gaming tribe, similar tribes are overlooked by the very propositions that claim to represent them.