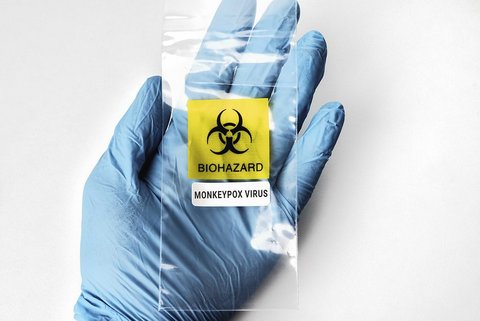 07 Sep

Contra Costa Expands Monkeypox Vaccine Eligibility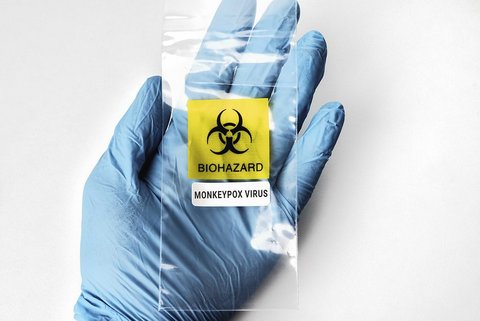 ("Monkeypox Virus" by Flickr user The Focal Project under CC BY-NC 2.0 license)
By Michael J. Fitzgerald
Contra Costa County this week began providing monkeypox vaccine at county-run vaccination sites to gay, bisexual and other men or transgender people who have sex with men.
Previously, first doses of the Jynneos vaccine were available only to people who had contact with a known monkeypox case. It was also available to sex workers or gay and bisexual men who had more than one sexual partner in the last 14 days.
County officials said that while anyone can be infected with monkeypox, not everyone is at equal risk. During the current outbreak, cases have been overwhelmingly among men who have sex with men.
>>>Read: Monkeypox Is Not a 'Gay Disease,' Epidemiologist Says
"After months of MPX vaccine being scarce, we now have enough supply to vaccinate more people and provide more protection in the community," said Dr. Ori Tzvieli, health officer for Contra Costa County. "Vaccines offer excellent protection against MPX and help reduce spread of the virus."
The county also recently expanded eligibility for second doses of Jynneos vaccine to anyone who has already received their first dose. Prior to that, the second doses were reserved for immunocompromised people.
The Jynneos vaccine can be given as a preventative in advance of an exposure or within 4-5 days after an exposure. Once monkeypox symptoms start, the vaccine won't work.
Contra Costa Health has administered more than 3,700 doses of monkeypox vaccine since the start of the outbreak at its Richmond and Concord vaccine clinics, as well as several pop-up clinics held with community partners.
There are now more than 3,900 confirmed or probable cases in California since the first case was identified in the state in May. Contra Costa has recorded 72 confirmed or probable cases. Officials say monkeypox cases appear to have plateaued, although this could change.
Monkeypox spreads primarily through skin-to-skin contact, including sexual contact, with an infected rash. Symptoms start within 14 days of an exposure. People often experience flu-like symptoms followed by a rash, which can look like blisters, pimples or herpes warts. The rash can be very painful. Infected people are contagious from the time symptoms appear until all symptoms have resolved and the rash is fully healed. This process can take 2-4 weeks.
Most people recover at home, officials said, although there have been some hospitalizations in the state often for pain management. There have been no deaths in the state from monkeypox during the current outbreak.
To schedule a vaccination appointment at a county site, visit MPX Vaccine Scheduling or call 833-829-2626. The sites will accept walk-ins as capacity allows.
For more information about monkeypox, visit the CCH website at cchealth.org/mpx.
MPX Vaccine Clinic Locations & Hours
Richmond Auditorium
403 Civic Center Plaza, Richmond
HOURS:
Tues – Sat, 8 a.m. – 11:30 a.m. and 12:30 p.m. – 3 p.m.
Concord – Monument
1034 Oak Grove Rd., Concord
HOURS:
Tues: 12 p.m. – 3:30 p.m. and 4:30 p.m. – 7 p.m.
Wed – Sat: 8 a.m. – 12:00 p.m. and 12:30 p.m. – 3 p.m.