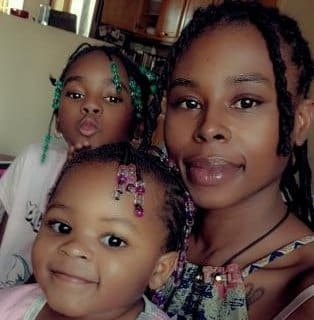 09 Sep

'The Bullet Was Chest High': Woman Narrowly Escapes Pittsburg Road Rage Shooting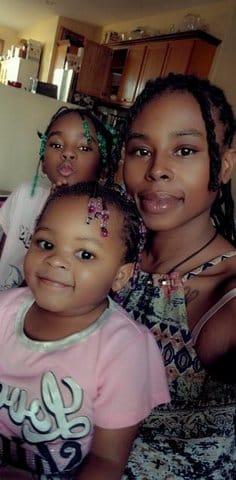 Arionna White, a single mom pictured with her daughters, was driving in Pittsburg when a man shot her car in an act of road rage.
Story and photos by Arionna White
Editor's note: Headlines and statistics alike indicate gun violence is up on roadways across the U.S. The nonprofit Everytown for Gun Research called 2021 "the worst year on record for road rage shootings." California saw the third-most deaths from road rage shootings from 2017-21, trailing only Texas and Florida, according to research by Everytown and the Gun Violence Archive. The San Francisco Chronicle reported in January that the number of shootings on Bay Area freeways had more than tripled in a three-year span, with most happening in Alameda and Contra Costa counties. 
Arionna White, a 27-year-old poet, actress and single mother of two, was driving through the streets of Pittsburg when it happened to her. She shares her story through an account of her conversation with a police officer in the aftermath.
The sun was shining, and there was a light breeze in the air. But I was numb. I stared at the car behind the officer who was speaking to me, then down at the navy blue crease in his pants. I wished I could have had any relevant emotion as the officer took my statement — or when I cut the bullet out of the backseat of my first new car without a second thought.
He looked as angry and concerned as I should have been, but I couldn't muster the same feelings. Only stare off behind him and answer the questions he asked with a nervous giggle while physically unable to stand still.
"Can you go through what happened?"
"Yes. Tuesday morning, I got my girls ready for school as normal, and we left down Delta Fair Boulevard, heading towards the mall and Los Medanos College. I got to the light, you know, the one at Wal-Mart. It had turned green, and so [I] had the next one."
"Now, what is that street where you first saw the car, and what time was it?"
"Loveridge and East Leland around 10:30 a.m. It was right in front of the gas station to my right, the Shell. I was pulling up, and all the cars had driven off besides one. I know that the light is usually long, so people are always on their phones, so I gave the double tap honk.
"I had cars driving up with me, so I didn't want to just suddenly jerk into their lane to go around the guy who was now barely moving and flipping me off. I gave him the finger back and slid around him when the traffic on the right had an opening. He followed, and I hopped two more cars, taking glances back in my rearview but couldn't see him. I looked to my side, and there he was, trying to wiggle his way to my driver side window.
"Usually, I wouldn't mind the confrontation — especially when I'm right about driving and being on your phone causing traffic delays — but something told me no. So I kept my head forward and kept closer to the car in front of me, so he couldn't get to my window. I took the right onto Railroad Avenue and the second U-turn, and I saw him follow right behind me and heard what sounded like pennies raining down on my back windshield. I got out to check what it was and didn't see anything cracked.
While driving, Arionna White "heard what sounded like pennies raining down on my back windshield." Later, she found this bullet hole in her car.
"When I was at my best friend's house, I had a constant nag to check my car, not just my windshield, so I went and got really close to my car where I could see past the dirt that's been caked on from not being washed for over a month. My heart stopped, and I put my pinky finger into the small hole, panicking. I lifted my trunk and followed the path of destruction from the inside of the trunk's plastic shattered, to the holes in the spare booster seat, finally to my 7-year-old's back seat. I found the opening but no bullet and started to detach the back covering on my SUV seat but couldn't get my hand through unless I broke it — the seat or my hand.
"So I climbed in the front of the seat, moving the thin car seat out of the way trying to see if I could feel it from there, and bingo. The bullet was chest-high, right beneath the fabric."
"Can you describe him? Or the vehicle?"
"The car was older 2010s, maybe black and looked as though it was missing the front. I can't remember seeing a license plate. He was Latin, black hair in a low ponytail, his face was strong, sharp cheekbones, squared jaw, thin top lip, fuller bottom, and he was wearing a crumbled white T-shirt."
"Do you think you would remember him if you saw him again?"
"Yeah. I can't stop seeing his face."
"We're going to do the best we can to get this guy. Stay safe, and I'll tell you like I told my wife: Don't honk your horn at anyone for any reason. People are just unhinged nowadays."