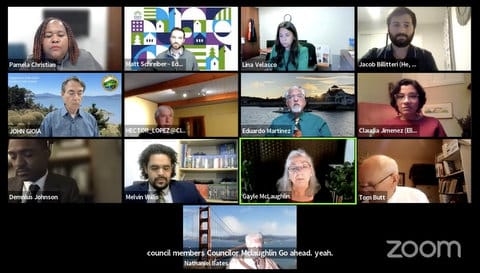 05 Oct

Former Site of Health Center Will Host Affordable Housing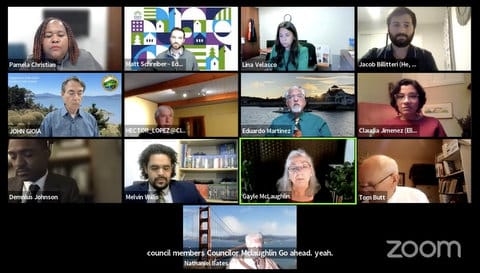 By Julia Métraux
In the spring of 2026, a property owned by Contra Costa County at 100 38th St. in Richmond, which was previously the home of West County Health Center, will have a new purpose: affordable apartments for low-income families and individuals.
At Tuesday's City Council meeting, council members heard of plans for a new development that would create 135 new affordable units, including 59 permanent supportive housing apartments and 76 family units. The PSH units are made to support families and individuals who make less than $65,000 per year, and are referred through the county-coordinated entry program.
"There's an 8,500-square-foot YMCA Early Learning Center on site for up to 80 kids with mental health support," said John Gioia, the county supervisor who was involved in this project. "So these are projects that do not just build affordable housing but provide services on site."
In coordination with the city and the county, Community Housing Development Corporation, which is based in Richmond, and Eden Housing led the collaboration on this project. CHDC and Eden Housing have both worked on housing developments in the Bay Area before.
After Vice Mayor Eduardo Martinez asked if public transportation would be expanded in this area, Lina Velasco, the city's community development director, said this action would be taken depending on the project's approval.
"Part of their funding strategy is to seek funding from various granting agencies that fund both affordable housing development and transportation improvements," Velasco said. "We'll also be reaching out to our counterparts at AC Transit if the project's approved."
The development of the property at 100 38th St. would add to a growing number of homes in Richmond that support low-income residents.
"We'll be approaching nearly 4,000 affordable housing units in Richmond that are completed or in the pipeline because we currently have about 27 affordable housing developments," city manager Shasa Curl said.
For the 135 affordable units, the county will support 22 Section 8 vouchers at 100 38th Street in Richmond. After council member Gayle McLaughlin asked about other sources of funding, Matt Schreiber, a senior project developer with Eden Housing, said they were looking at similar programs.
"There's a couple of other programs that the state has that provides ongoing operating subsidy that functions essentially similar to a Section 8 voucher," said Schreiber.
After positive feedback from council members and members of the public during public comment attached to this public hearing for this potential housing development, council member McLaughlin moved a motion forward to adopt "a resolution approving an addendum to the General Plan Final Environmental Impact Report" and "approving a general plan amendment to modify the land use classification," allowing this project to move forward.
Council member Melvin Willis said he'd second it, citing his own experience going to 100 38th St. as part of his reasons for doing so.
"I went there many times for ear infection issues as a child, but now it's going to be turned into housing and assisted housing with a lot of services, so I'm very enthusiastic to second," Willis said.
The City Council voted unanimously to approve this housing development, allowing it to move forward. Next steps are applying for financing and starting construction.