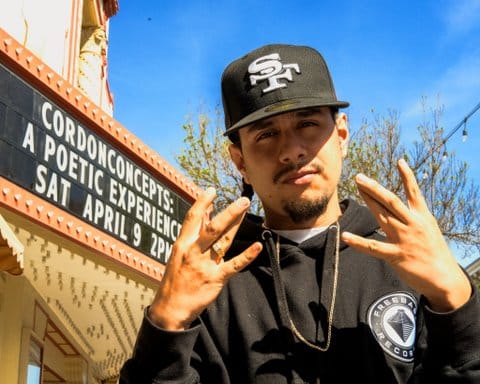 07 Nov

Antioch in Pictures: My Favorite Places in 'The Yoc'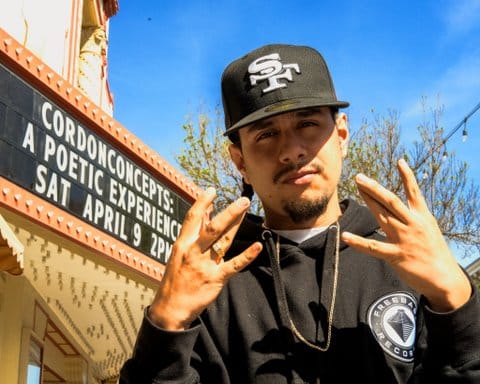 The author stands in front of El Campanil Theatre in Antioch, where his show "A Poetic Experience" was hosted.
Photo essay, Jose Cordon
Antioch, a.k.a The Yoc, is like that kid parents tell their children to stay away from. The kid most teachers have given up on. The kid with definite challenges and a history of mistakes but a kid with an undeniable potential for greatness. This city needs a lot of work, but the internet is full of things wrong with Antioch, so I'd like to tell you about the positives.
Antioch is home of the late rapper Ryan "Woodie" Wood and the infamous Jaycee Dugard missing child case, but it's so much more than that. Antioch is amazing.
We have access to the San Joaquin River in the north with multiple places downtown to sit and enjoy the view. We have the Black Diamond Mines Regional Preserve in the south with miles and miles of hiking trails. The Contra Costa County Fairgrounds are in our small city. This town is home to the Antioch Flea Market, the Antioch Speedway, a paintball park, a skate rink and events such as car shows and dog shows. There's a beautiful but little-known theater with over 600 seats named El Campanil Theatre — even most residents I've spoken to have never been inside. And we have an emerging poetry community that I hope is the beginning of a new renaissance of art and culture in the city.
Two of my favorite places by far are Antioch's downtown, called "Rivertown," and the Black Diamond preserve. Rivertown is right along the waterfront. The large "Rivertown" sign lights up beautifully at night. There, you'll also find the Antioch Marina, the Corteva Wetlands Preserve, City Hall, several restaurants, an art gallery, an Amtrak station, tattoo studios, barber shops, beauty parlors, coffee shops, thrift stores, a community center and two theaters, including the refurbished and spacious El Campanil.
The first time I stepped inside, I was completely taken aback. I could not believe that something so remarkable had been here for so long. Originally opened in 1928, it was reintroduced to the community in 2004 with an upgraded interior. Now, it has movie screenings, comedy shows, poetry shows, film festivals, dance groups, bands and much more. I highly recommend a visit to El Campanil Theater.
Before this area became known as Antioch, many Indigenous people lived around here originally. The Julpun and Ompin, who lived especially close, and the Chupcan and Volvon all spoke the Bay Miwok language. Many of the Julpun people moved eastward and northward to avoid the Spanish mission system.
With the arrival of settlers after 1772, five small towns appeared: Nortonville, Somersville, Stewartville, West Hartley and Judsonville, which gave rise to cattle ranching, coal mining and sand mining. The coal mining operation that eventually arose in the area was the largest in California during its time. Now, all five towns are either ghost towns or nonexistent, but there's a small cemetery on top of a hill that serves as a reminder of past lives. With all of this in mind, walking through the Black Diamond Mines Regional Preserve is like stepping back in time.
While you walk, the golden hills sometimes hide watchful coyotes. The tops of those hills give way to gorgeous views. Squirrels are everywhere. The trees provide shelter for a variety of birds. One tree, in particular, always fills me with perspective; I've named it the Poets' Tree.
A view of Antioch, Pittsburg and the San Joaquin River from the top of a hill at the Black Diamond Regional Preserve.
Antioch is tough. It's hurting. It's not easy to love, but it's worth it.