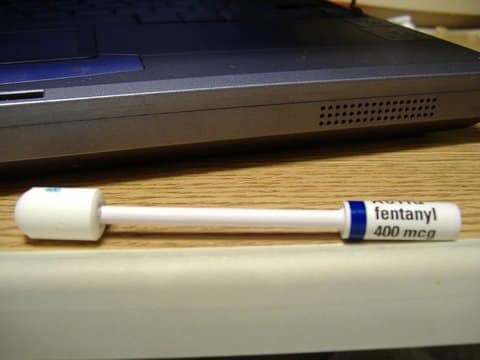 16 Dec

Fentanyl & Meth Drug Use Called a 'National Poisoning'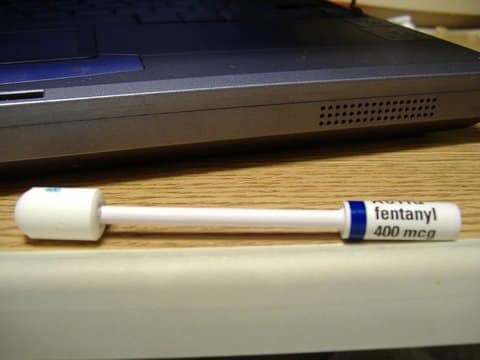 ("Fentanyl Lollipop" by Flickr user amir, used under CC BY-NC-ND 2.0 license)
By Michael J. Fitzgerald
The nation is awash in illegally manufactured fentanyl and methamphetamines, both pointed to by law enforcement and health authorities as the cause of huge increases in drug overdoses cases and drug-related deaths.
"The fentanyl out there now is the deadliest we have even seen," journalist-author Sam Quinones told reporters at a Dec. 9 media briefing sponsored by Ethnic Media Services. "People don't get what's going on. It's not just a drug problem; it's a national poisoning."
Quinones' comments were starkly supported by a Dec. 15 Washington Post story about the deaths of five people who thought they were using cocaine but took lethal doses of fentanyl.
Quinones and an emergency room doctor from California walked reporters through a changed drug landscape that has evolved in recent years with the illegal development of increasingly potent — and often lethal — synthetic drugs.
Quinones said these synthetic drugs are being produced by Mexican drug cartels. "They have new manufacturing methods to create far more potent drugs," he said.
The ER doctor — who gave his name as John because of a need for anonymity — said fentanyl's potency is particularly challenging when doctors treat overdoses in emergency rooms. Instead of a single dose of Narcan to help overdose patients, repeated doses of the life-saving drug are needed.
"This fentanyl is 100-fold more potent than heroin," he said.
The doctor also noted that law enforcement personnel often need to be extra cautious when arresting fentanyl users. The drug in powder form can be accidentally ingested if it gets into the air. "Sometimes the police get zapped themselves," he said.
Quinones, a former Los Angeles Times reporter, wrote about fentanyl and meth manufacturing and distribution in his most recent non-fiction book "The Least of Us: True Tales of America and Hope in the Time of Fentanyl and Meth."
"These two drugs change about everything we have known about dealing with drugs," he told reporters. "All these drugs are made in Mexico. There are no more classic little meth labs."
Additionally, illegal drug operatives in Mexico "pivoted," several years ago, Quinones said, packaging drugs in legitimate-looking pills — except these pills contain fentanyl. The pills can come in any packaging normally associated with name-brand drugs, even common painkillers like Tylenol.
And the volume of fentanyl and meth coming across the Mexican-U.S. border in trucks and cars has overwhelmed U.S. law enforcement efforts to do more than slow it down slightly.
"So much is coming through we don't have the capacity to check 20% of trucks," he said. "It's a free trade story."
The two panelists also offered insight into how social media is used to peddle fentanyl and meth. Social media is especially effective at getting drugs to teenagers and even younger people. Quinones said social media has replaced the "street corner" as the way drugs are sold. He said some parent groups have especially targeted the app Snapchat to pressure it to somehow halt its use in drug sales.
Panelists and reporters also discussed the effect of these more powerful, more addictive drugs on unhoused people, particularly those in living tent encampments.
Anyone who ends up living in a homeless encampment will likely have easy access to methamphetamine and fentanyl, they said. Quinones believes one reason many of the addicted unhoused people won't leave their encampment is because they are afraid of losing access to the drugs.
If they move into homeless shelters or other housing, they lose their connection.
Regardless, Quinones said anyone habitually using fentanyl or meth has little chance of surviving for long.
"There is no such thing as a long-term fentanyl user," he said.