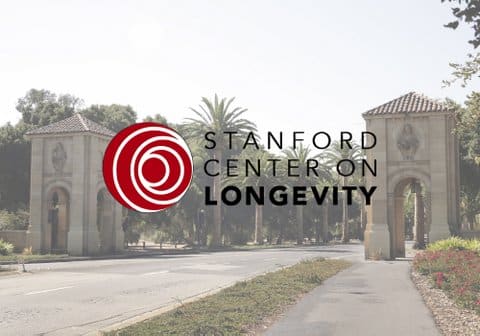 18 Dec

Experts Discuss Older Workers' Access to the Workplace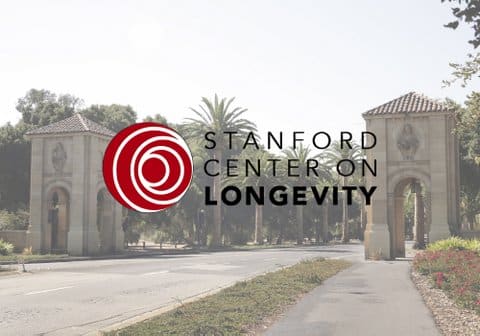 (Stanford Center of Longevity via Bay City News)
By Tony Hicks
Bay City News Foundation
What happens when circumstances cause an able-bodied adult to run out of money, a position in which many found themselves during the pandemic?
The first obvious answer is work, be it harder work, more work, or any work. Unless there are mitigating factors they can't control, like age discrimination, lack of skills, or lack of confidence from age stereotypes, experts say.
"At the National Council on Aging, every day we hear from 70-year-olds and 80-year olds that want and need to work," said Ramsey Alwin, the CEO of NCOA and moderator of a panel discussion Wednesday at the Stanford Center on Longevity's 2022 Century Summit at Stanford University.
The discussion "Can More People Have Access to Good Careers" focused on the aging workforce that is rapidly growing as the disproportionately large percentage of Baby Boomers and Gen Xers find themselves wanting — or needing — to work longer.
"Mary, at 79, had worked hard, played by the rules, but found herself during the pandemic caught up in an online scam and drained all of her savings," Alwin said. "So, at 79 years old she came asking for help finding a job, a skill refresh, or resume refresh and, at 80 years old, she's enjoying a great job and a great opportunity to pursue her purpose."
The idea of people having careers spanning 60 years isn't far-fetched anymore. Alwin said the modern workplace is evolving into a social determinant of health, the ability to work and what work means for our health and our economic security.
Jane Oates, the president of nonprofit journalist group WorkingNation and a former U.S. Department of Labor official, said technology is rapidly changing the future of work, which is a challenge for older workers.
"Today, everybody's using technology, and for workers who are 50 and older, that technology may be something brand new to them (or) might be something threatening to them," Oates said. "College-educated people are really in the minority in this country, and many of the people who do not have a college degree really feel threatened by education, really feel like education did not work for them."
It might help older people to know they aren't the only ones dealing with change.
Oates said a recent study showed, for the average occupation since 2017, 37% of the necessary skills have changed.
"So that's nearly half of the skills you need for the average job has changed, and that's not just tech jobs," Oates said. "If you're a home health aide you know the odds are you're using some form of digital device to communicate with your supervisors or to monitor your patient."
And it's not just digital changes.
"One of the things that's a constant in the future of work … is that we're all going to have to learn new things over the course of what's going to be an increasingly long working life," Oates said. "How can we create the systems, the institutions, the processes, the incentives, that really enable individuals to keep doing that learning. Because while they might not do it all in one bite four years, they're going to need that over time, again and again."
Beth Cobert is president of the Markle Foundation, a partnership of civil rights groups working on creating job opportunities. She was also acting director of the Office of Personnel Management for the Obama Administration.
Cobert said digital skills are the new norm, and most older people learned those skills at a job instead of in school, which should change how we look at work experience versus college degrees.
"Sixty-two percent of Americans … pursue careers without a bachelor's degree and we think about what a bachelor's degree provides in terms of a ticket to a good job," Cobert said. "Sixty-two percent of Americans don't have that ticket."
It also means employers miss hiring workers with valuable experience while simply looking for college graduates.
"I think about it both from the perspective of the individuals who aren't getting opportunity and from the perspective of employers and organizations who are missing out on talent that is in front of them. They don't see it, they don't look for it, and they don't support it," Cobert said. "So, you hear today from many companies saying 'I can't find the talent I need.' "
Cobert said solving the problem means redefining what we think of as being "a quality job."
"McKinsey (Global Surveys) did a recent study that shows (about) 50% of your earnings (are) based on skills you built in the workplace, not through formal education," Cobert said. "So why are we overfocused on that and why are we not thinking about the transferability of skills: the things that you learned about customer service working front of house at a restaurant?
"We started the alliance during the pandemic, and there were lots of people working front of house in a restaurant who didn't have jobs," Cobert said. "Those are real problem-solving skills, interpersonal skills that are valuable for so many other occupations. We need to open those possibilities.
"I think there's enormous potential there for individuals to gain mobility and companies to grain great talent," she said.
Oates said some barriers are human resource officers just doing "what has always been done."
"I think it's incumbent upon the C suite to change how they're seen as successful," she said. "Right now, you're successful if you fill a job within 30 days, and the fastest way to fill that is to have a job description that says 'bachelor's degree preferred or required.' There are very few CEOs in big companies or managers in smaller companies who can tell you what the (necessary) skills are."
Once more attention is paid to experienced workers, getting them retrained to evolve with the nature of work is key, Cobert said.
"There's a role for the private sectors and employers to invest in their workforce and you're starting to see a lot more companies recognizing that that investment pays off for them," she said. "They're only going to do this at scale if it is in their business interest and they are increasingly recognizing that."
The panel discussed government intervention to incentivize employers to hire older workers with tax breaks or make laws allowing employees to keep their jobs when they have to care for older relatives.
It also discussed how technology is making physical challenges of work easier for those trying to stretch out a career.
It's essential that employers understand it's illegal to discriminate based on age, Alwin said.
"We should call it out; it's against the law and we have bipartisan support to further strengthen the law," Alwin said. "The Protecting Older Workers Against Discrimination Act has passed the House. It's in the Senate. It has bipartisan support. It would provide even more teeth in terms of putting the onus of discrimination on the employer, as opposed to the employee. We're optimistic that we could see a win and further advancement."
Copyright © 2022 Bay City News, Inc. All rights reserved. Republication, rebroadcast or redistribution without the express written consent of Bay City News, Inc. is prohibited. Bay City News is a 24/7 news service covering the greater Bay Area.