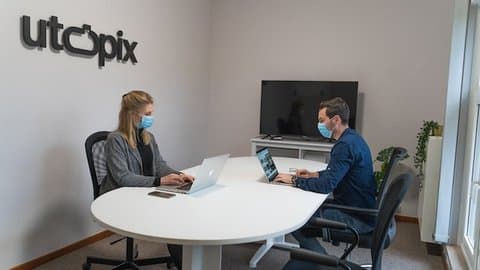 05 Jan

New COVID-19 Workplace Regulations Coming in California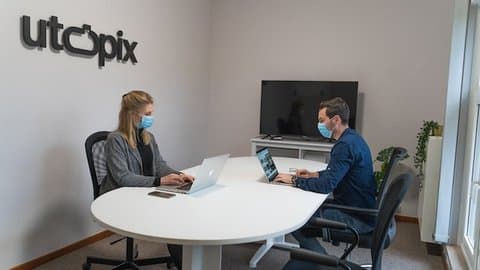 The state Occupational Safety and Health Standards Board voted Dec. 15 to approve new COVID-19 workplace rules, expected to take effect this month. (Photo by Unsplash user Maxime)
By Julia Métraux
Employers in California will have new requirements to follow to keep their employees safe during the ongoing COVID-19 pandemic.
The California Department of Industrial Relations' Division of Occupational Safety and Health's Occupational Safety and Health Standards Board voted Dec. 15 to adopt non-emergency COVID-19 prevention regulations. These rules will apply to most workers in the state.
The following regulations will go into effect for two years once they are approved by the Office of Administrative Law this month, according to a press release:
Provide effective COVID-19 hazard prevention training to employees
Provide face coverings when required by the California Department of Health and respirators upon request
Identify COVID-19 health hazards and develop methods to prevent transmission in the workplace
Investigate and respond to COVID-19 cases and certain employees after close contact
Make testing available at no cost to employees, including to all employees in the exposed group during an outbreak
Notify affected employees of COVID-19 cases in the workplace
Maintain records of COVID-19 cases and immediately report serious illnesses to the Division of Occupational Safety and Health and to the local health department when required.
Additionally, employers will now be required to report major outbreaks to Cal/OSHA. They will not be required to pay employees who miss work because of COVID-19. The regulations also change the definitions of "close contact" to account for the size of the workplace and of "exposed group" to include people in transportation or housing provided by the employer.
With the new regulations, comes also the ending of the requirement in California that employers have to have an individual COVID-19 prevention plan.
Currently, in the state of California, the only places where masking is required are healthcare settings, long-term care settings and adult and senior care facilities.
The new regulations also clarify that employees "still have the right to wear face coverings at work and to request respirators from the employer when working indoors and during outbreaks."
Some masks are better than others for helping limit the risk of contracting COVID-19. A February 2022 report published in the Centers for Disease Control and Prevention's Morbidity and Mortality Weekly Report found that wearing a respirator like a N95 or KN95 lowered people's risk of contracting COVID-19 and is more effective than surgical masks.