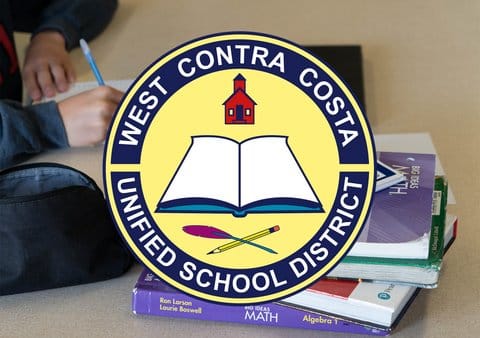 26 Jan

WCCUSD Superintendent Addresses Student-Substitute Teacher Clash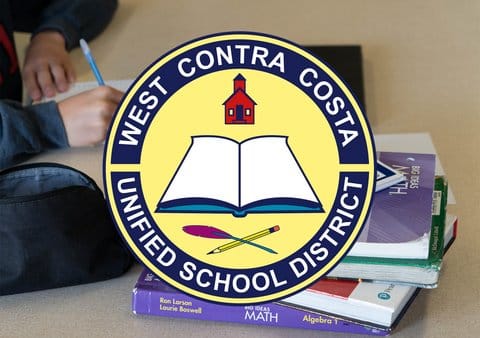 (Image courtesy of West Contra Costa Unified School District via Bay City News)
By Tony Hicks
Bay City News Foundation
West Contra Costa Unified School District's superintendent condemned the use of racial slurs and violence after a confrontation earlier this week between a student and substitute teacher at Richmond High School.
Superintendent Kenneth "Chris" Hurst issued the statement during Wednesday's school board meeting.
"I want to echo our community's concern regarding the incident that occurred in a classroom at Richmond High School on Monday, January 23, in which a student used a racial slur toward a staff member and that staff member responded by physically assaulting the student," Hurst said in the statement.
"I would like to share our immediate response to the incident and also share our commitment to addressing the underlying issues that this incident has laid bare," he said.
Hurst said schools must be psychologically and physically safe for students to learn and for educators to teach.
"Physical violence by an adult is never an appropriate response to a child," Hurst said. "Acts of violence are deeply harmful to all present in a learning environment. We also know that racial slurs are deeply harmful to students and staff, and we are committed to restoring a learning environment that affirms the inherent dignity and worth of all members of our community."
The district is investigating the interaction. Hurst said the substitute teacher was "immediately released from employment with WCCUSD."
He also said staff is following up with the student and their family to ensure an appropriate response and necessary support.
"We are responsible for supporting the growth and development of all WCCUSD students, including after any transgression," Hurst said. "As a school community, and as a learning institution, we are committed to the safety and wellbeing of all students and staff. This includes listening to the voices of our Black students and educators who have shared their experiences in the wake of Monday's incident."
Hurst said the district is providing mental health support to Richmond High School students and has worked with the school's RHS Black Student Union to support student-led activism and organizing regarding the use of racial slurs and the treatment of Black students and teachers at Richmond High School.
"Specifically, we are moving up our timeline to engage the community — including our teachers, all employees, families, and students — in developing our equity statement, as well as our stances on anti-racism and what we will not tolerate," Hurst said.
"We strongly support the call to action from our Black Student Union at Richmond High School to stop using the 'N' word, and we commit to actively aid our student leaders in this campaign.
"We will ensure that the important organizing work of the Richmond High community will be met by support, resources, and action in order to create systemic and sustained change," he said.
Copyright © 2023 Bay City News, Inc. All rights reserved. Republication, rebroadcast or redistribution without the express written consent of Bay City News, Inc. is prohibited. Bay City News is a 24/7 news service covering the greater Bay Area.