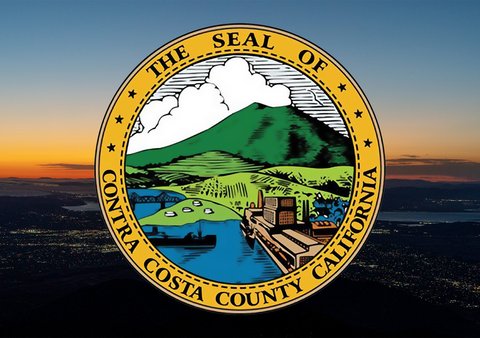 01 Feb

Transportation Projects Are Big Winners From Federal Program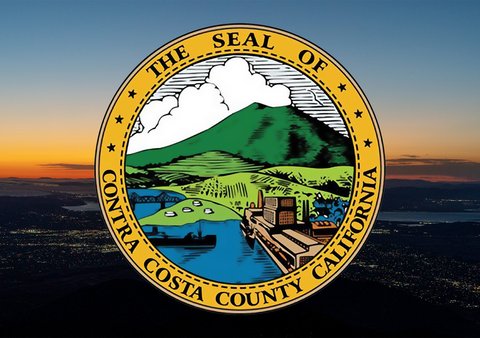 (Contra Costa County via Bay City News)
By Tony Hicks
Bay City News Foundation
Contra Costa County is California's biggest winner with nearly $29 million of the $133 million in grant money recently awarded from the U.S. Department of Transportation's Safe Streets and Roads for All Grant Program.
According to a joint statement Tuesday from U.S. Sens. Alex Padilla and Diane Feinstein, the money will support 50 initiatives across the state to improve roadway safety.
SS4A is a new program created by the Bipartisan Infrastructure Law, for which Padilla and Feinstein voted in 2021.
According to Linsey Willis, the director of external affairs for the Contra Costa Transportation Authority, the money will go toward five projects:
The San Francisco Bay Trail Gap Closure-Martinez Intermodal Station to Crockett.
The project will close a half-mile gap in the 23-mile Carquinez Strait Scenic Loop Trail and the 500-mile San Francisco Bay Trail. This project component will construct a portion of the San Francisco Bay Trail that will connect Carquinez Regional Shoreline property on Carquinez Scenic Drive via an easement on the Union Pacific Railroad right-of-way to the existing public at-grade crossing at Berrellesa Street, then continuing north to the existing San Francisco Bay Trail on the north end of the street.
Richmond Street Complete Streets Improvements.
This project will improve Richmond Street to provide safe and accessible pedestrian connections between El Cerrito's walkable residential neighborhoods to both the del Norte and Plaza BART Stations and the city's San Pablo Avenue Priority Development Area. The improvements will provide safe access for all modes of travel by rehabilitating the pavement; and installing enhanced traffic signage, green pavement markings and signs to enhance the existing shared lane bike facility. It will also implement safety upgrades at the Elm/Key/Hill streets traffic signals. Upgrades to the vehicle signal loop detection to enhance bike detection at the four signalized intersections within the project.
Antioch's L Street Pathway to Transit, Bicycle and Pedestrian Improvements.
This project includes improvements on L Street between 9th Street and Sycamore Drive, including new sidewalks under the railroad tracks and along the fairgrounds, It also includes new Americans with Disabilities Act-compliant curb ramps, re-striping to allow for multi-modal facilities between 9th Street and Sycamore Drive, improving safety and operations of existing traffic signals at 10th Street, E18th Street and at Sycamore Drive. Other improvements include new bus stops and bus shelters, trail access and connections to bike facilities and sidewalks.
Antioch Bike Garden.
This will build a one-of-a-kind facility for teaching bicycle and pedestrian safety education to encourage the use of pollution-free transportation. Using small scaled modern streetscape design elements, the facility will be built in Antioch's Prewett Park and will provide outdoor recreation in a safe, vehicle-free environment. Learning stations throughout the course will aid group instruction and allow for self-guided education.
Moraga Road and Canyon Road Complete Streets Improvements.
Improvements will be made along Moraga Road between St Mary's Road and Moraga Way; and Canyon Road between Moraga Way and Sanders Drive. It will include new sidewalks, replace/repair nonconforming sidewalks, and install the following 14 ADA-accessible curb ramps, 12 solar-powered rectangular rapid flash beacons, intersection timing with leading pedestrian intervals, four median pedestrian crossing noses, enhanced bike lanes, pavement renovation, 25 street trees along new sidewalk, three new bus stop shelters with people-friendly benches and solar-power-compacted garbage bins, speed feedback signs, and other necessary improvements.
>>>Read: Richmond 'Leading the Way' As Transportation Needs Change
The rest of the 50 grants includes $17.61 million to San Francisco to make safety improvements in the Western Addition neighborhood, $15 million to the Alameda County Transportation Commission to address safety concerns along the 14-mile San Pablo Avenue corridor, $12.95 million to Modoc County to improve safety in rural disadvantaged communities and tribal areas, $9 million to Los Angeles for safety improvements along the La Brea Avenue corridor, and $21.49 million to Los Angeles County for safety countermeasures in the Florence-Firestone community.
Copyright © 2023 Bay City News, Inc. All rights reserved. Republication, rebroadcast or redistribution without the express written consent of Bay City News, Inc. is prohibited. Bay City News is a 24/7 news service covering the greater Bay Area.